ISLA Semana Santa 2014 – Dominican Republic
Location:
Cabarete, Dominican Republic
Dates: 4/9/14 – 4/21/14
Cost: Airfare + Food & Housing ($350.00)*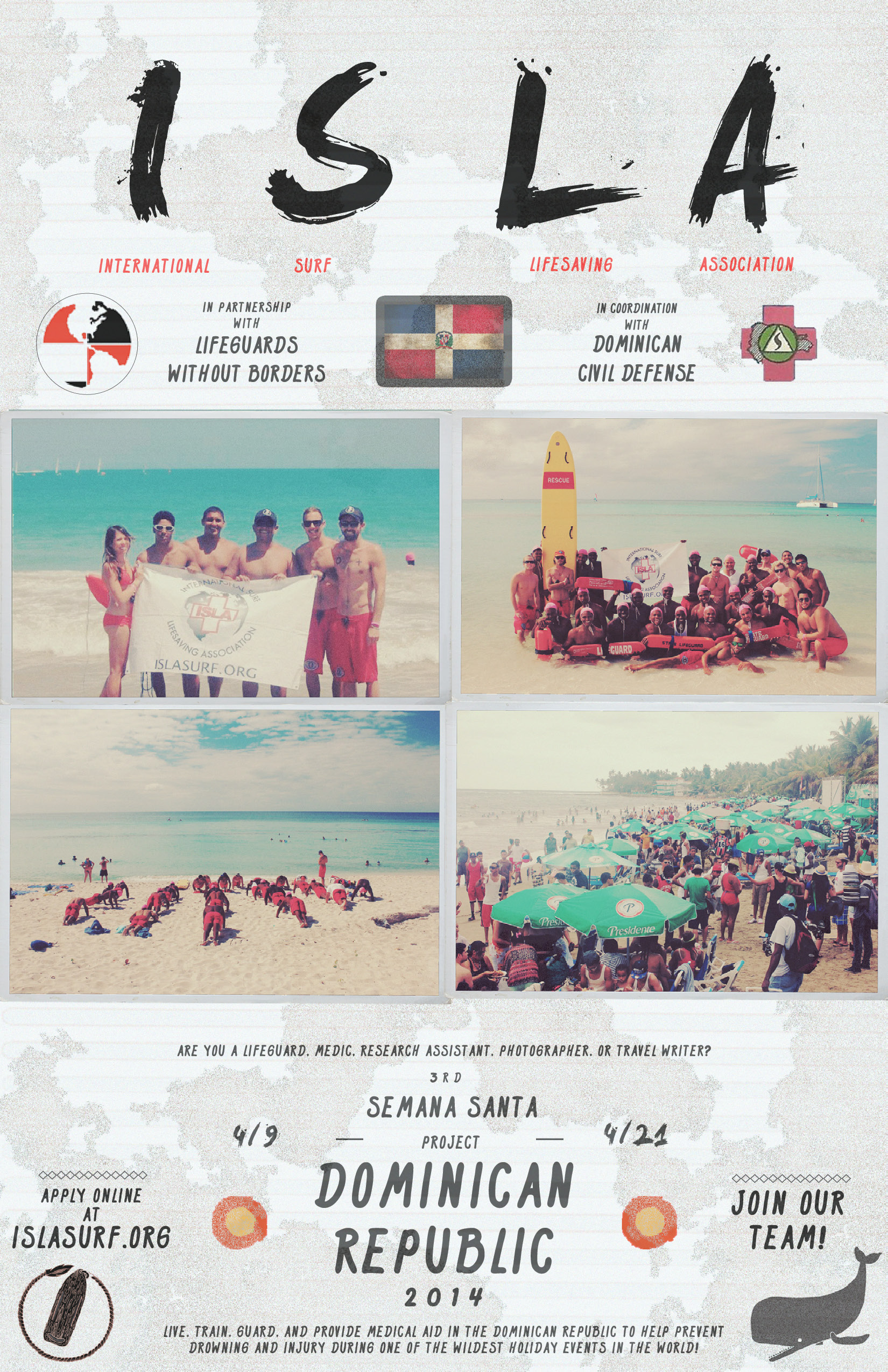 Get excited for another exciting Semana Santa in Cabarete!  Semana Santa in Cabarete is a national holiday celebration traditionally associated with large crowds, enormous music beach festivals and parties, and multiple drowning events. This year we will be helping the Dominican Civil Defense and Cabarete Aquatic Community prepare for the holiday weekend with special Lifeguard Trainings and workshops, and then support the operation by volunteering alongside the Dominican Guards in Cabarete bay for one of the biggest holiday beach parties in the Caribbean.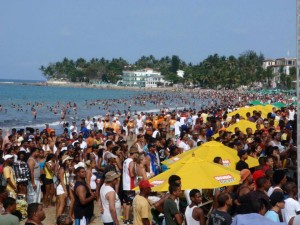 The team will have the chance to meet guards from the Dominican Republic, share their skills to help improve the Semana Santa public safety operation, explore the local surf break, witnesses an incredible 4-day Semana Santa beach party, and make a positive impact on the Cabarete community!
There is no language requirement for this project, although Lifeguards who are bilingual (Spanish) and have training experience will be given priority in the application process.
Paramedics, EMT's, RN's, Medical Students, Resident and Attending Physicians are also invited to apply to serve in a mobile medical tent on the beach.  Clinical Personnel operate under the medical direction of Justin Sempsrott, MD according to your level of certification. You must possess valid licensure in the state in which you operate and be currently employed in your licensed field. Upon receiving your application, you will be contacted by Dr Sempsrott for additional copies of your licensure and a letter of good standing from your employer.
We are also looking for research assistants on both projects to assist Dr Justin Sempsrott with data collection on the lifeguard and medical team interventions during Semana Santa for later publication and presentation at scientific meetings. The research assistant would be based at the beach with the lifeguards and the medical team. Research experience is not required and there is potential for co-authorship depending on the degree of involvement. After submitting your application, you will be contacted by Dr Sempsrott for a telephone interview.
Tentative Project Itinerary
4/9/14:  Arrive in Puerto Plata, travel to Cabarete
4/10/14 – 4/13/14: Water safety workshops & trainings with local surfers, vocation schools, water sport instructors, and Dominican Civil Defense  (specifics TBD)
4/14/14: Visit the 27 Charcos Waterfalls
4/15/14: Surf Playa Encuentro or Dive Sosua Reef
4/1614 – 4/20/14: Volunteer Lifeguard in Cabarete with the Dominican Civil Defense
4/21/14:  Travel home, or onward on your own!
*Trip Cost: Each volunteer will be responsible for their own airfare to Puerto Plata ($550 – $750 from Los Angeles) and $350.00 that will cover housing, food, ground transport, uniform, and equipment donations for the project.
Pre-Project Schedule
2/1/14:                  Semana Santa Applications Close
2/8/14:                  Selected Volunteers Notified
3/1/14:                  $350 non-refundable Project Expense and airfare purchase due
 If you would like to donate a buoy to this project, click here!
Any questions about this project can be directed to: internationalprojects@islasurf.org 
This project is being coordinated in partnership with our friends from
#Collaboration