ISLA Surf Shop Business Model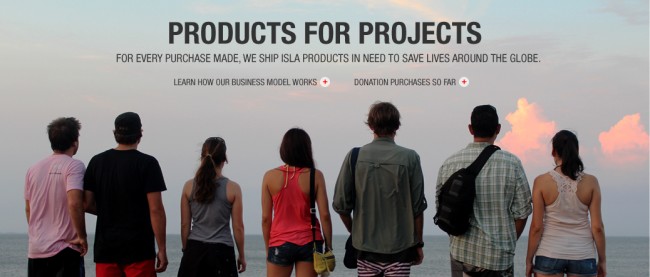 Products 4 Projects: The Surf Shop Mission
We provide exclusive lifesaving products that are tested in every terrain and condition. Store proceeds fund ISLA humanitarian projects around the globe. It's really quite simple…the goal of the ISLA Store is to:
Provide the best prices on the sweet gear you want (with Partners 4 Projects Membership).

Use the store proceeds to fund our charity, so that we can continue to save lives!
What is the Partner 4 Projects Membership all about?
In order to deliver world-class programs and quality aid, ISLA must have the secure financial foundation that allows for dedication to the projects it undertakes, not just the month-to-month funding it takes for survival. The organization has elected to follow a modified version of a not-for-profit membership model to accomplish this goal. The ISLA membership model is distinctive; it is fixed in community and dedicated to upholding the ISLA humanitarian spirit, along with promoting the socially conscious consumer through unique ties to the ISLA Surf Shop. The ISLA membership model is called "Partners for Projects" as it will have an integral role in the implementation of the ISLA mission to advance professional lifesaving development to areas in need around the globe.
Innovation is an ISLA Core Value. On the beach this may be exploring new ways to teach lifesaving or swimming skills in low resource settings, however on the business end of things this means striving to push the envelope to explore new and innovative strategies that help address barriers that non-profit organizations and lifesaving groups are faced with everywhere. Non-profit humanitarian aid organizations are constantly confronted with challenges in funding and support; ISLA's Partners for Projects campaign will provide funding to explore new effective ways to overcome these existing barriers in our sector and help us collaborate with other organizations in finding sustainable solutions. This funding will also allow ISLA, in collaboration with other organizations, to expand the image of lifeguarding and the drowning prevention message.
For every purchase made on the ISLA store, 100% of those proceeds go towards ISLA operations & purchasing lifesaving equipment that is sent to areas around the globe in need.
"We are stoked on helping people in need, and stoked to unite with the entire surf and lifesaving community to provide for those in need around the globe." – Henry Reyes (Co-founder/President of ISLA)
Donation Purchases So Far:
Since 2008, ISLA has donated over $30,000 in lifesaving products to areas around the globe. Various information on the donations is available on the ISLA website. Future quarterly publications will also be available. Learn more about this on ISLA's operation page.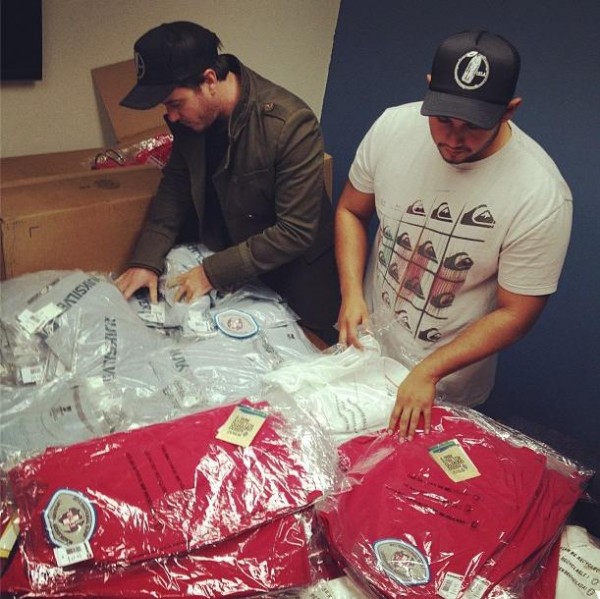 ISLA Co-founders organizing critical lifesaving equipment for projects.
Return to the ISLA Surf Shop.
Read ISLA's Shipping, Returns, Refunds, and Privacy Policy.
Learn more about ISLA.