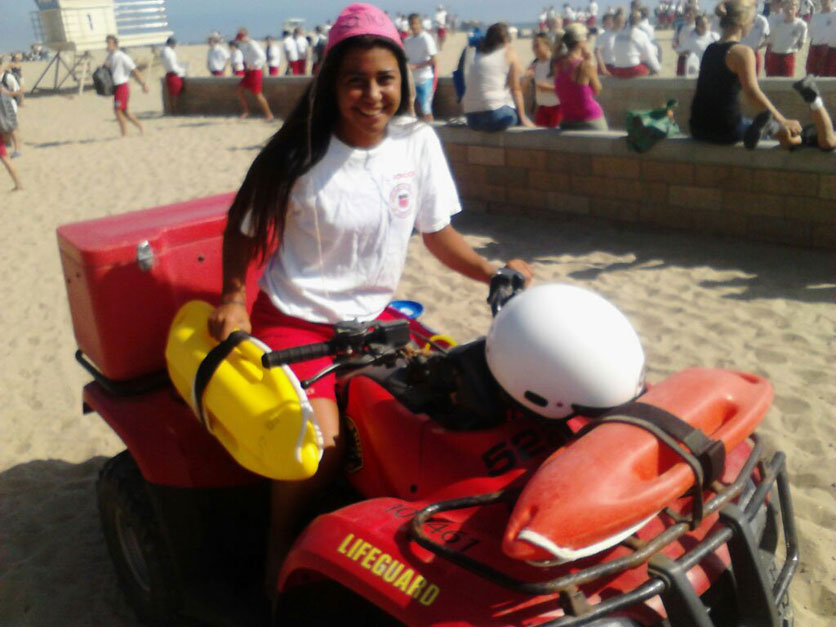 The International Surf Lifesaving Association is pleased to announce that we will continue our Jr. Lifeguard scholarship for 2014.
Overview
This scholarship is designed to introduce the world of lifeguarding to someone who has dreams of a career in Marine Safety, Oceanography, or Marine Biology and who would benefit from experiencing a Jr. Lifeguard Program. The award of this scholarship is intended to provide the Jr. Guard experience to a child that would normally not participate in such a program, due to his/her location of residence and financial cost. The purpose of this scholarship is to encourage achievement of a stated goal, whether as a lifeguard or in another ocean related field of study. There is no prerequisite knowledge of lifeguarding required for this scholarship, just enthusiasm and the desire to learn. The ISLA Jr. Lifeguard Scholarship is an tuition award in the amount of up to $805.00.
Scholarship Applications due: May 23, 2014
Winner(s) Announced: May 26, 2014*
*At least one scholarship will be awarded. The number of scholarship winners will be dependent on the amount of money fundraised.
Eligibility Requirements:
1. Applicants must have their parents or legal guardians permission.
2. Applicants must be a between the ages of 9 and 17 years of age at the time of application.
3. Applicants must live at least 12 miles away from their nearest beach/lake.*
4. Applicants parents must show proof of financial hardship (2013 IRS Tax filings under 75K*).
5. Applicants must submit a 1-2 min digital photo of themselves.
6. Applicants must write a 300 word essay.
7. Essays will only be accepted via electronic format. Please send a .pdf or word document to: info@islasurf.org with [Name] and 2014 ISLA Jr. Lifeguard Scholarship Application' in the subject line.
8. To be considered for the 2014 ISLA Jr. Guard Scholarship essay, digital picture, and Tax forms must be submitted to ISLA by 11:59pm on May 23, 2014.
* If no applicant meets the scholarships exact needs, another worthy applicant that best matches the eligibility requirements will be chosen.
Essay Requirements:
The essays will be scored by the ISLA Board of Directors based on a point system. The following topics must be discussed in order to obtain maximum point value:
The essay must clearly delineate the applicant's plan for pursuing a career in an ocean related field of study as well as reasons and vision for becoming a role model for ISLA.
The essay should also describe the motivation and inspiration for involvement in Marine Safety.
Any achievements and participation in other organizations and related events should be discussed in the essay.
Financial need and how the scholarship would improve your ability to achieve your career goals should be covered in the essay.
Applicant and Awardee's Responsibility's:
The applicant/awardee, and parents must allow ISLA to utilize the submitted video for ISLA marketing purposes.
The applicant/awardee, and parents must allow ISLA to take photos/and or video to document their experience for ISLA marketing purposes.
The scholarship winner(s) must also submit at the end of summer one 1-min video summarizing how the scholarship helped him/her, what he/she learned and how they can continue to work towards their life goals.
In the summer of 2012, ISLA documented our scholarships winners experience. Please take a look at their videos here:
The ISLA Junior Lifeguard Experience – Part 1 of 4.
The ISLA Junior Lifeguard Experience – Part 2 of 4.
The ISLA Junior Lifeguard Experience – Part 3 of 4.
The ISLA Junior Lifeguard Experience – Part 4 of 4.
Special Thanks to:
Steve Reuter for making this scholarship possible!
Cell: (714) 321-8788
Email: 4stevereuter@gmail.com


WANT TO DONATE TO THE 2014 ISLA SCHOLARSHIP FUND?
ISLA is currently fundraising to award as many scholarships as possible. If you or your organization would like to donate to this year's scholarship fund click on the Donate button below.