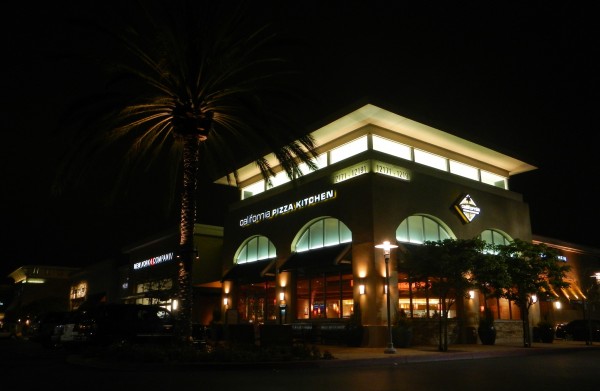 California Pizza Kitchen, Seal Beach, Rossmoor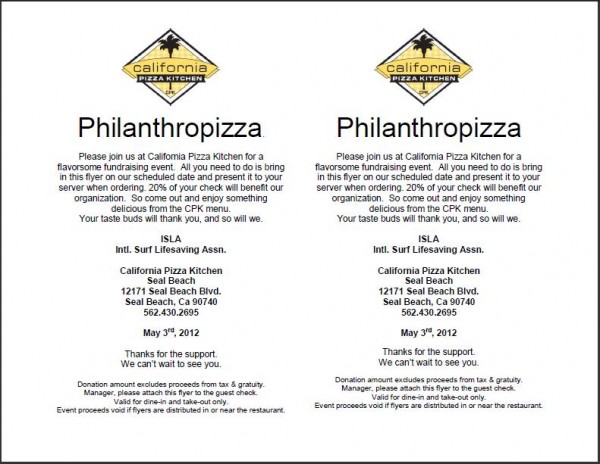 Click the image to download the flier.
California Pizza Kitchen of Rossmoor in Seal Beach has joined forces with ISLA for a night of world class Jamaican Jerk Pizza, Red Velvet Cake, a full bar and a great cause of raising funds for ISLA's 2012 Junior Lifeguard Scholarship. You know you can't resist!
CPK is graciously donating  20% off the check of anyone who brings in the Philanthropizza Flyer… so ISLA has decided to make it a party for all of our friends and family… And all our welcome to join us for the evening!
Details:
The event is May 3rd, 2012 until closing. Each attending party must bring the CPK flyer. Please feel free to bring your whole family. CPK will be donating 20% of all checks that have the flier attached and 100% of the proceeds will go to ISLA's Junior Lifeguard Scholarship.
A special thanks to California Pizza Kitchen of Rossmoor. Please help us spread the word and support our local community and local businesses!
We look forward to seeing everyone!