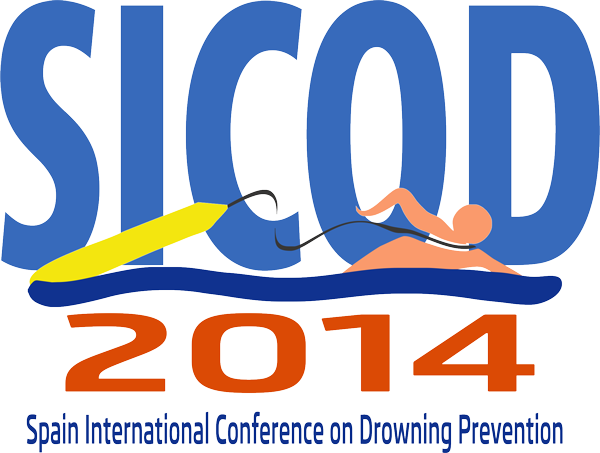 On MAY 9-11th 2014, the Spanish International Conference on Drowning Prevention (SICOD) 2014 conference will provide a forum for educators,scientists and emergency personnel to share research, experiences and ideas and to stimulate debate on current issues and controversies relating to water safety, first aid, water rescue and intervention, lifesaving, lifeguarding, education and their practical applications.
CONFERENCE THEMES
– Drowning epidemiology and research.
– Aquatic prevention and surveillance.
– Safety in pools, beaches and natural settings
– Swimming education.
– Risk assessment.
– Technology and devices for water safety and rescue.
– First aid and lifesaving.
– Aquatic and surf lifeguards training.
– Psychological intervention in drowning.
– Lifesaving instructor' training.
– Volunteers and civil defence.
– Water safety support for developing and third world countries.
– Communication and public education.
– Legislation and administrative regulations.
– Rescue management in public administration.
– Water rescue organizations and service.
WHO SHOULD ATTEND
SICOD Conference is of interest to a broad spectrum of people involved in water Prevention and Safety:
– Lifeguards, Surf Lifesavers and Aquatic Rescue professionals.
– Sport Lifeguards, Teachers, Trainers, Researchers, Professionals and Volunteer Lifesavers.
– Swimming and Water Activities instructors.
– Underwater and Rescue professionals.
– NGOs and developing Agencies.
– Psychologists, Health and Emergency Medicine professionals.
– Designers and Producers of Safety and Rescue Devices.
– Policy Makers, Technicians, Civil Servants and Coordinators on Tourism, Pools, Water parks, Beaches, Public Safety, Civil Defence, Disaster, etc.
– Companies managing water parks

REGISTRATION
For Registration and additional information visit: sicodspain.blogspot.com.es
CONGRESS FEE
AETSAS and ESS Collaborating Organizations
(see official list) . . . . . . . . . . . . . . . . . . . . . . . . . . . 100 Euros
Others:
– Up to February 28th, 2014 . . . . . . . . . . . . . . . . 125 Euros
– As of March 1st, 2014 . . . . . . . . . . . . . . . . . . . . 175 Euros
The registration fee includes the conference dinner on Saturday 10th.
– Dinner invitation for attendee's partners . . . . . . . . . . 25 Euros
CONFERENCE VENUE
Universidad Europea de Madrid
Tajo, sn. – Villaviciosa de Odón – 28670 Madrid (Spain)