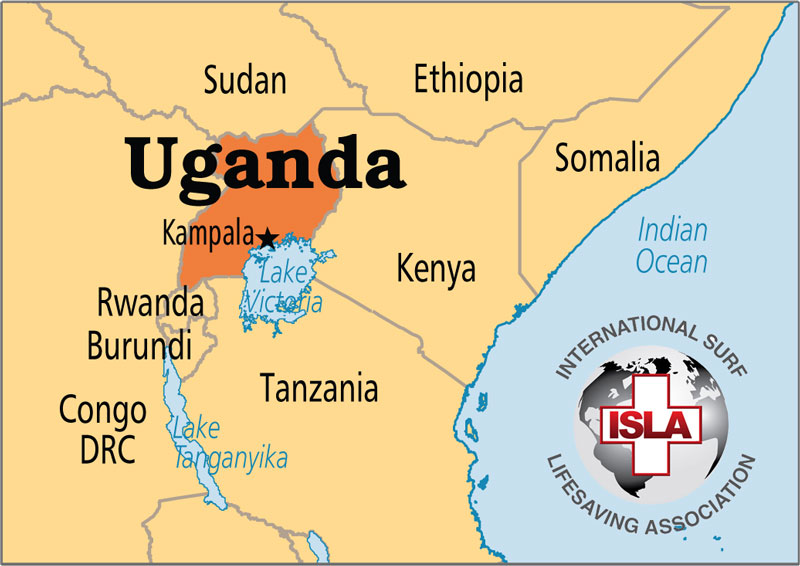 Moses Kalanzi of SwimSafe Uganda has invited ISLA and its collaborating partners (Lifeguards Without Borders, Nile Swimmers, Starfish Aquatics Institute)  to a lifeguard training and swim instructor course the organization is conducting in Kampala, Uganda on Nov 15-22. SwimSafe Uganda has partnered with the Ugandan National Council on Sports, Police/Fire Prevention/Rescue Organization, and the Ministries of Education, Sports, and Youth/Children to put on this event.
ISLA VP of Operations William Koon will be the ISLA representative for the event.  Koon will be assisting  and sharing course  information as a guest lecturer. William will also be meeting with representatives from:
Ministry of Education and Sports

Kampala Capital City Authority

Ministry of Youth and Children

Uganda Police

National Council of Sports

Uganda Swimming Federation
The goal of Project Uganda 2014 focuses on the importance of lifeguards, water safety, and drowning prevention amongst the Ugandan groups. Two national media conferences have been scheduled for the project.
"This is an incredible demonstration of collaborative effort by several different groups to make a significant impact on lifesaving in Uganda.  This is a tangible, on the ground training program that has many different contributors with a single mission: reduce drowning events in Uganda.  I am excited to be working with old friends, and to make new ones as we move forward." – William Koon.
Want to follow the Project Uganda as it happens? 
Use #Collaboration on instagram, facebook, or twitter for live updates of the project.