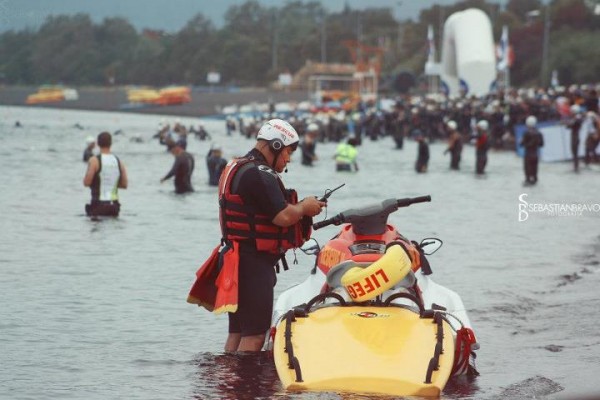 Lifeguard Claudio in Chile
ISLA
and the
Servicios Especiales Acuaticos Ltda (SEAL)
will be conducting a lifeguard exchange in Valparaiso, Chile for four days during the New Year's 2013 Holiday. ISLA will be sending volunteers to Chile, as well as basic lifeguard equipment to the Salvaviads SEAL Organization of Chile.
ISLA is excited to conduct this Project that has been in development for over a year. The purpose of the lifeguard exchange will be to volunteer alongside the SEAL Rescuers during the peak holiday season while sharing vital lifesaving techniques, information, and experiences.
Chile is a highly developed country, and the SEAL Organization is one of the most advanced lifeguarding agencies in the world. Claudio Pradenas, ISLA Ambassador and founder of SEAL; has been a professional ocean lifeguard in four countries; Mexico, Brazil, the United States, and Chile.
Project Dates: December 29th – January 1st, 2013.
Project Costs: Airfare to Santiago Chile, and a $50 donation for transportation and covering the equipment that will be donated. All housing will be covered while working.
*There is still space for two more adventurous lifeguards to be a part of this amazing voluntourism opportunity; Spanish is preferred is but not required. Email william.koon@islasurf.org ASAP if you are interested!