Oct 30 : AVE Train from Madrid to Cordoba
Three cities in four days. Lots of trains, busses, a plane, a boat, and two marathons worth of walking.  I am definitely ready for a day off!  In the past four days I've been in Munich, Zurich, and Basel.  I slammed out as much of the cities as I could in the time I had, saw some incredible landscape on the trains through the Swiss Alps, and burned several holes in my wallet trying to survive with the Swiss Franc….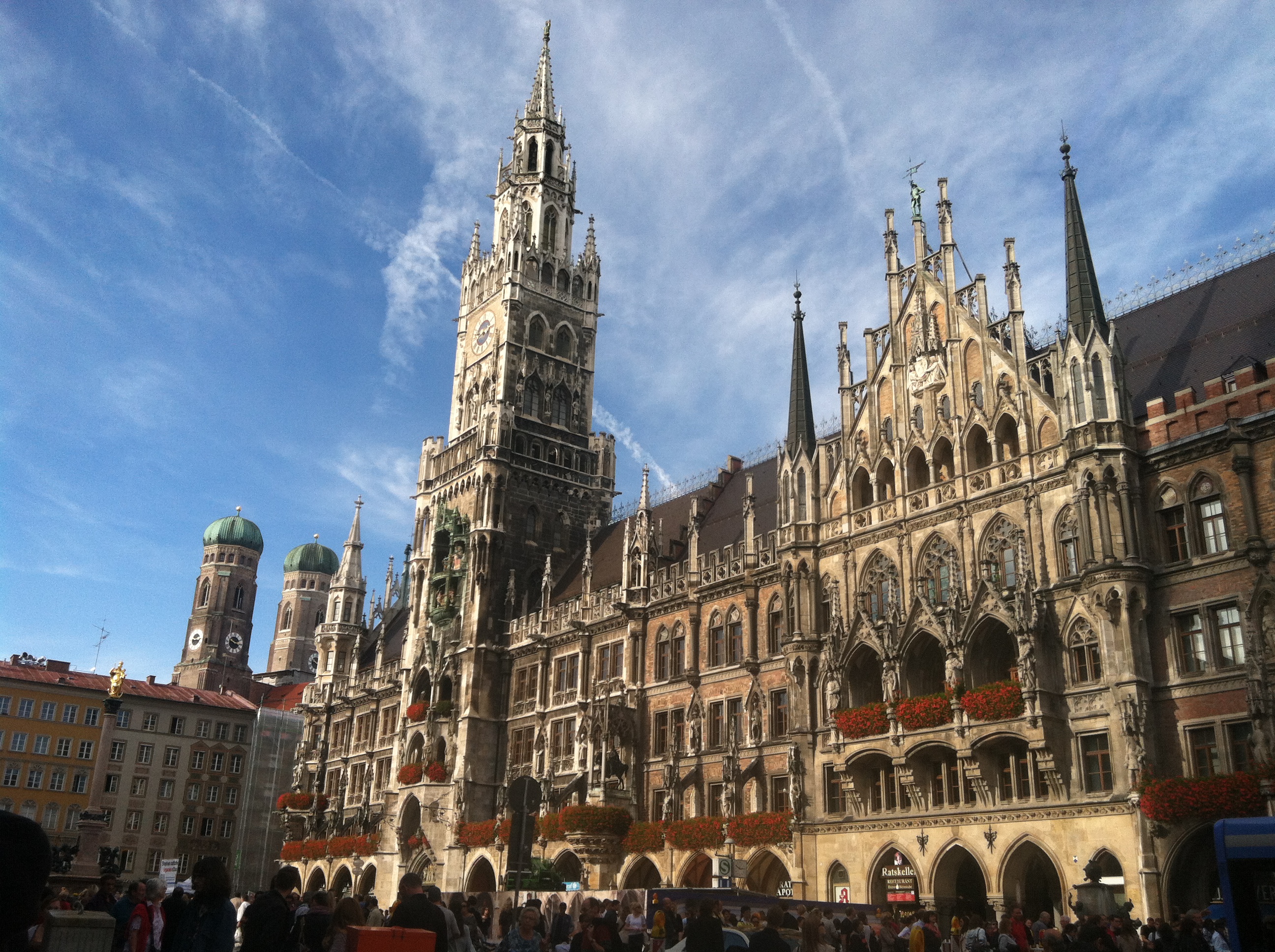 My time in Munich was great.  I wish I spent more time (this is becoming a theme of my travel…) wandering the old part of the city and exploring the different museums.  I spent half the day in the Munich Museum of Science and Technology, an amazing display of everything from a Viking sail to Hitler's V2 Rocket, and a series of exhibits that showed various concepts of physics and their manipulation.  There were a million buttons to push and levers to pull, I was like a kid in a candy shop and got lost in awe of all the different parts of the museum.  That afternoon I took a stroll to see the Glockenspiel and hung out for a while in the Marienplatz while eating German chocolate ice cream.  That night I went to the Hofbraehous for a dinner and (HUGE steins of) beer.  Mission Munich accomplished.
I traveled on the train from Munich to Zurich on the morning that Europe fell back for day light savings time.  I had no clue and though the apocalypse happened because I got to the train station at (what I thought was) 6am and found it deserted. At least I ended up being really early instead of really late!
Zurich is a breathtaking place.  The old city sits right on the lake, and is a myriad of tiny coble stone streets winding up and down all over the place.  I explored the city and when I got hungry quickly discovered that I was in for a special game of "find cheap food" in this place.  I tried to order falafel from a street vendor and it was about the equivalent of US$10!!!  The next day I took a boat across the east part of the lake to check out a Swiss watchmaking museum but it was closed when I got there.  As an alternative I ventured up to the small town of Uetliberg to hike around a little bit and see the jaw dropping vistas of Zurich, the lake, and the snow covered Alps in the distance.  That evening I found myself on another train, this time to the European border city of Basel with the French, Swiss, and German fronteras meet.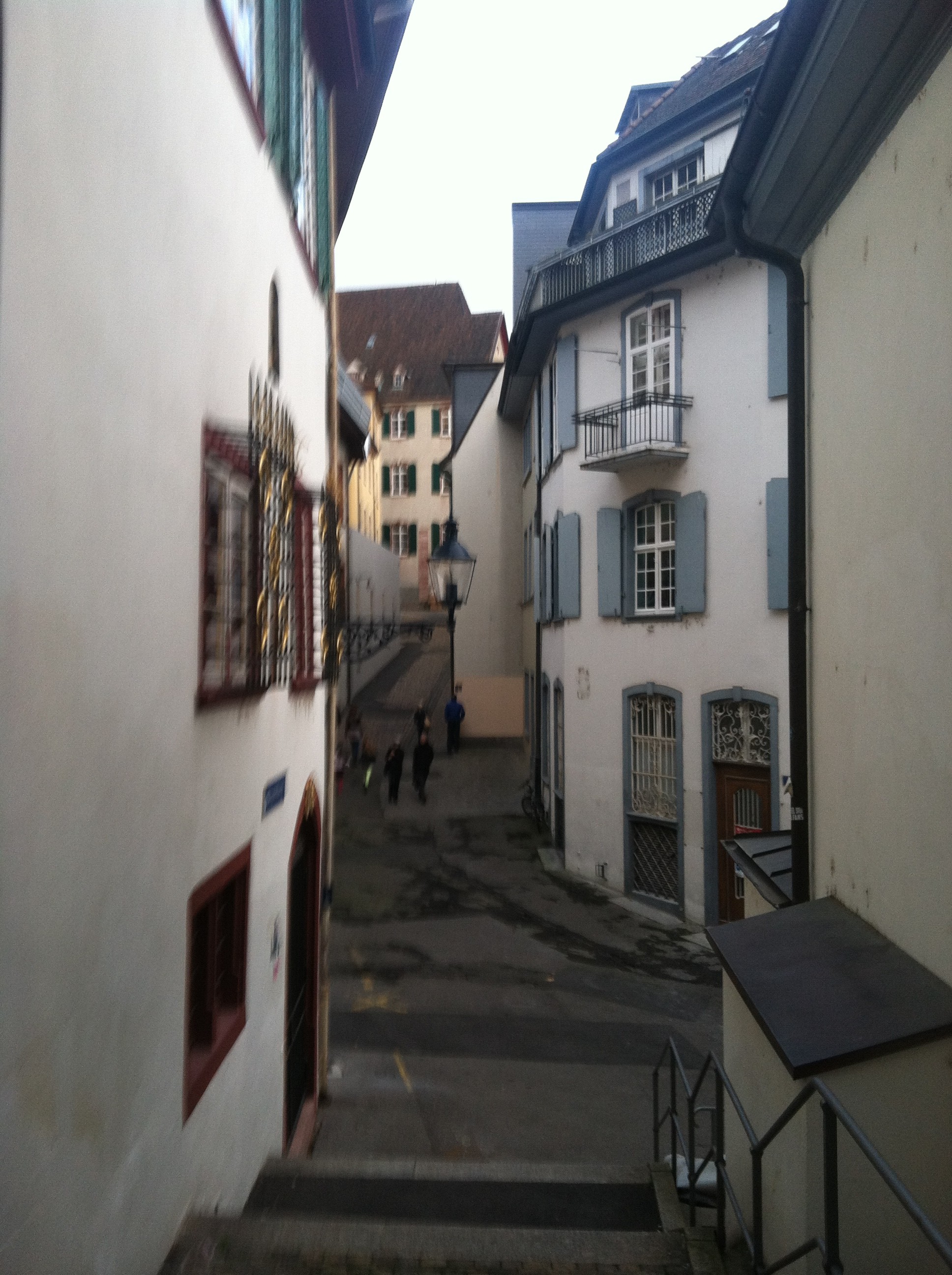 Basel is a unique place.  EVERYONE speaks German and Swiss German, French, English, and most likely something else. All the signs are posted in three languages, the announcements on the bus are made in three languages, and the city is intensely international.  I spent some time in the Basel Museum of Fine Arts, the University of Basel Library which has a whole floor dedicated to Fredric Nietzsche, and wandering the massive street market that takes over the city square.  I also made it a point to visit the place where the three borders meet in the city.
During my time at school in  San Diego I helped run a volunteer student group that did various projects in Baja, Mexico and participated in several bi-national events at the boarder wall in Tijuana.  Needless to say I have crossed the heavily regulated, almost militaristic, U.S. Mexico border quite a bit.  Back to Basel, I found the place where Germany, France, and Switzerland meet, and was pleasantly surprised.  In a matter of 40 minutes, I walked into all three countries, saw all three flags flying on all three sides, and never showed my passport.  It was refreshing to see and experience.
This morning I took a flight from Basel to Madrid, and immediately hopped on the AVE fast train to Cordoba to go meet my professor and friend, Galen Yorba-Grey and his wonderful wife, Joanie.  I am currently zipping along as some 160 mph on my way to meet them, excited to rest for a few days with them and finally be able to understand the language!