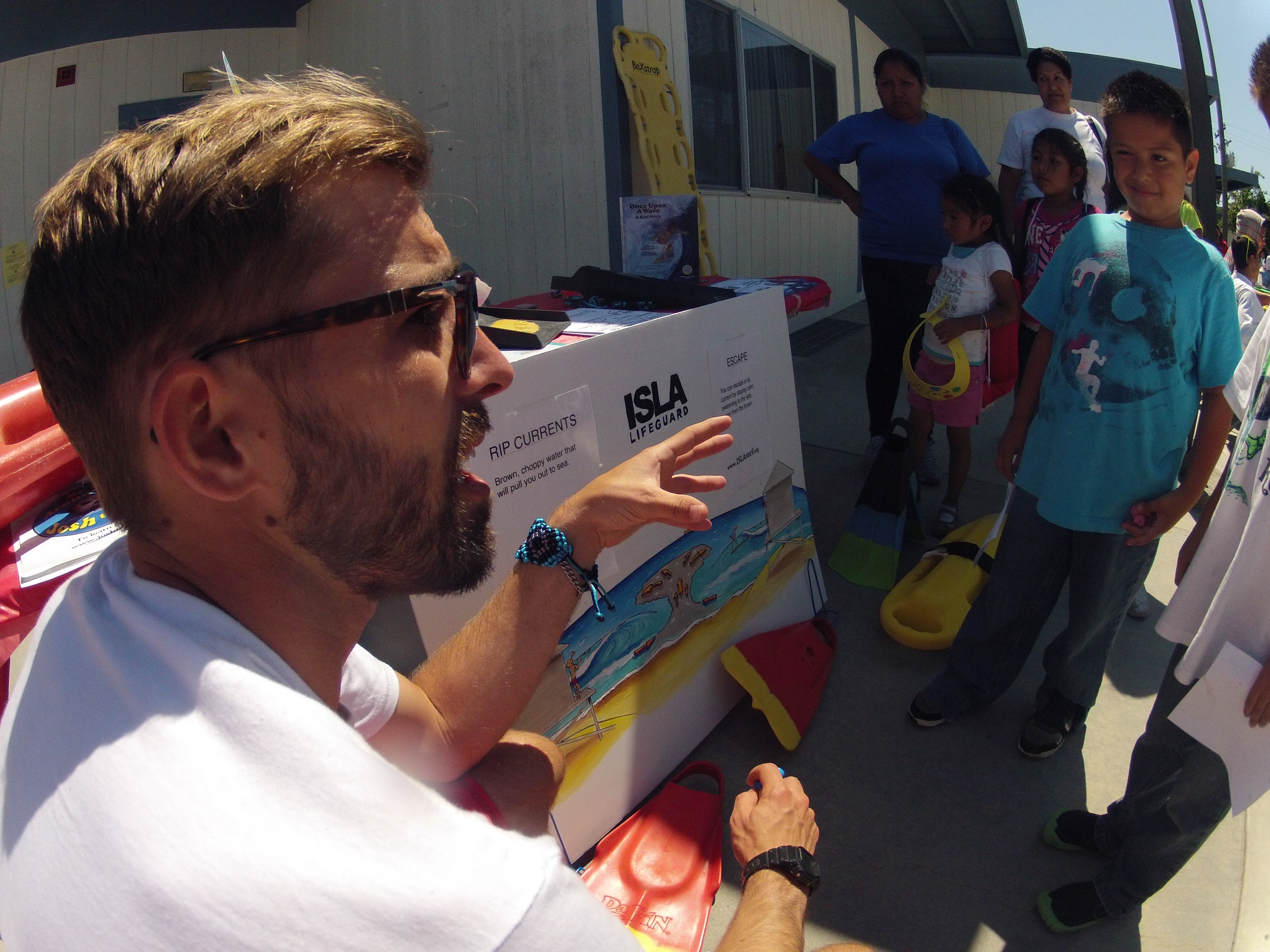 This last Wednesday June 5th, there was a community health fair at the Oak View Preschool in Huntington Beach. There were firefighters, police, nurses, and we are proud to say ISLA lifeguards. We arrived with our table, with our buoys, a stack of stickers, a homemade poster and an extra ration of stoke.
Mr. Eich and myself (Mr. Erwin) took on the crowd, wading the waters of confused-looking kindergarteners meandering from station to station. We pumped up the crowed with our high energy and laid some radical knowledge of hazardous rip currents on them.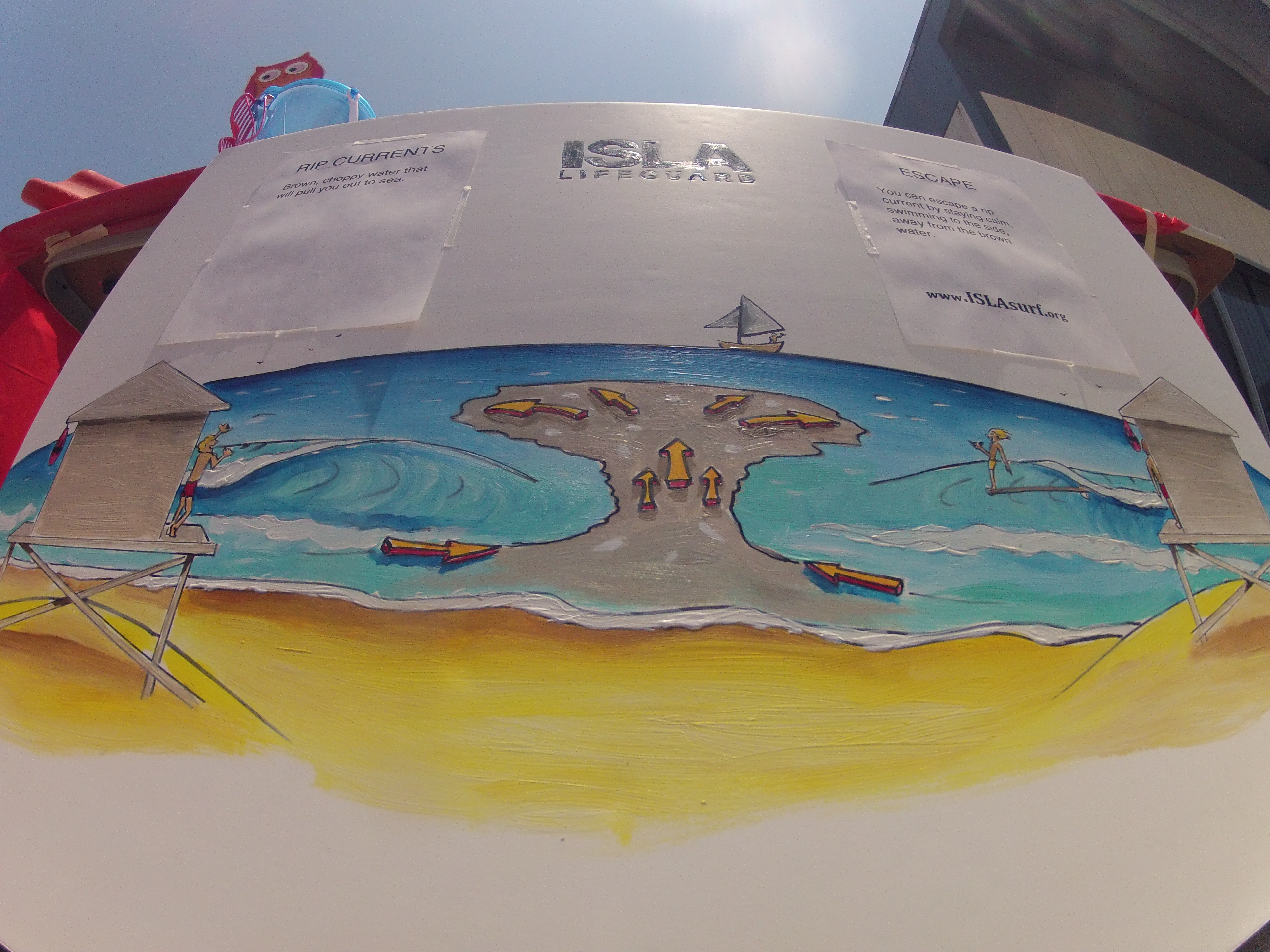 Now, we are not above bribing children with stickers and silly games if it means we get a chance to spread the good ISLA word. And the kids definitely appreciated that aspect of ISLA.
We had a blast hanging with these awesome kids. We all come from different walks of life but everybody agrees that they love the beach. Bottom line, ISLA was proud to have a chance to reach out to a new community and Oak View Preschool welcomed us with open arms. Special thanks to Heidi Tucker and the Oak View staff for inviting us and setting up such a cool event. You ladies rock! See you folks at the beach.
Interested in the wonderful artist who created the Rip Current Painting?