Project Central America:
Managua, Nicaragua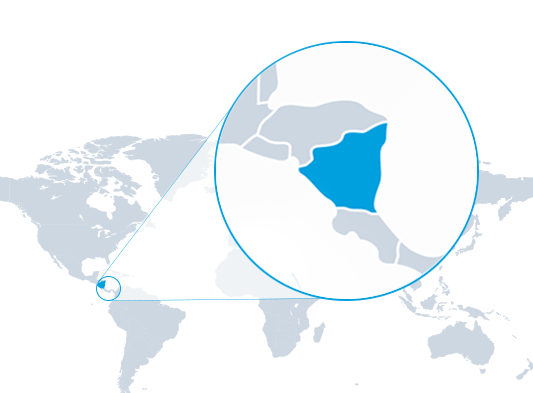 Since 2009, ISLA has been heavily involved with working with the Nicaraguan government, its people, and the Nicaraguan Red Cross to work with the country in developing a more sustainable lifeguard operation.
In 2012, ISLA's began to implement its second of a three phase operation by implementing an annual 3-day intensive training course for a diverse range of Nicaraguan trainees. This group included civil service members, Red Cross lifeguard volunteers, and members from non-governmental agencies from across the country. The graduates of this program have been able to take their newly acquired skills, expertise and supplies to areas all over the country. The outcome has been a visibly drastic decrease in drownings in Nicaragua.
ISLA will continue its three part operation to the country and people of Nicaragua until they have a sustainable operating lifeguard program for their people. Each year, ISLA sends teams to the country to volunteer, provide training, and supply necessary equipment.
Project Nicaragua
April 10 - 17, 2017
Location
Nicaragua: Various Beaches
Status
Application Window: Closed!
Applications due: Mar 5, 2017
Volunteers announced: ASAP
Get pumped for another exciting Semana Santa in Nicaragua!
Semana Santa in Nicaragua is a national holiday celebration traditionally associated with massive beach crowds, dangerous surf and ocean conditions, and multiple drowning events. This year we will be working alongside the Nicaraguan Red Cross on a Volunteer Lifeguard Mission during the holiday weekend. During the volunteer Lifeguard Mission, both Nicaraguan guards and ISLA guards will live, share, and learn lifesaving techniques together!
Prior to lifeguarding with the Red Cross, the team will have the opportunity to explore Granada together, exploring the lake Nicaragua Islands and touring the local volcanoes. After Semana Santa, members of the team may be traveling to Playa Popoyo to surf their hearts out for a few days!
This is a great opportunity to visit a new place, meet incredible new friends, and share special skills that will help protect lives
Important Dates and Project Itinerary
Monday, January 16th, 2017
Applications Open
Sunday, March 5th, 2017
Applications Close (Extended to)
Monday, March 6th, 2017
Selected Volunteers Notified
Friday, March 10th, 2017
$200 Non-refundable Deposit & Airfare Purchase Due
Friday, March 24th, 2017
$650 Non-refundable Project Donation Due
Monday, April 10th, 2017
Arrive in Managua, Nicaragua (MGA)
April 11
Tour Granada
April 12
Press Conference w/ Red Cross, Then Travel to Beaches
April 13 - 15
Lifeguard with Nicaraguan Red Cross, Daily Training Sessions
April 16
Lifeguard ½ day, Travel to Managua
Monday, April 17th, 2017
Depart Managua or Surf Trip (Additional Cost)
Cost
ISLA Project Donation:
$850 USD
Included in the ISLA Project Donation:
Lodging for the duration of the project
Meals during Volunteer Lifeguard Portions (approximately ½ the trip)
In-country ground transportation
1 Year ISLA Membership
International Travelers Insurance for the duration of the project
Full ISLA uniform
Equipment donations
NOT Included in the ISLA Project Donation:
Airfare to Managua, Nicaragua (cost varies; $400-$700 from Los Angeles)
Nicaragua entrance fee ($10 USD for US citizens; varies by country)
Optional surf trips and additional travel
Language Requirement
*There is no language requirement for this project, although lifeguards who are bilingual in Spanish and have travel experience will be given priority in the application process.
Want to apply for this project?
The application period for this project is currently closed. Our open project application periods are announced individually throughout the year via our email newsletter. Volunteer selection is HIGHLY competitive, so it's best to apply as soon as the project application opens. Sign up for the ISLA newsletter to ensure you don't get left behind!
Project Nicaragua Media
Est. 2009
"Every superhero has an origin story, Nicaragua is ours!"