Semana Santa Dominican Republic 2014. Zero Drownings!
Over Easter (Semana Santa) weekend 2014, ISLA and Lifeguards Without Borders sent a team of 9 professional lifeguards to help aquatic safety efforts in Cabarete, Dominican Republic.  The Semana Santa holiday in Cabarete is known all over the country for its big crowds, sponsored beach parties, and drowning incidents. Alcohol, a large non-swimming population, and treacherous ocean conditions combine to form a deadly holiday weekend.  This project marked the third Semana Santa that ISLA assisted the Dominican Civil Defense in the aquatic safety operation for the weekend.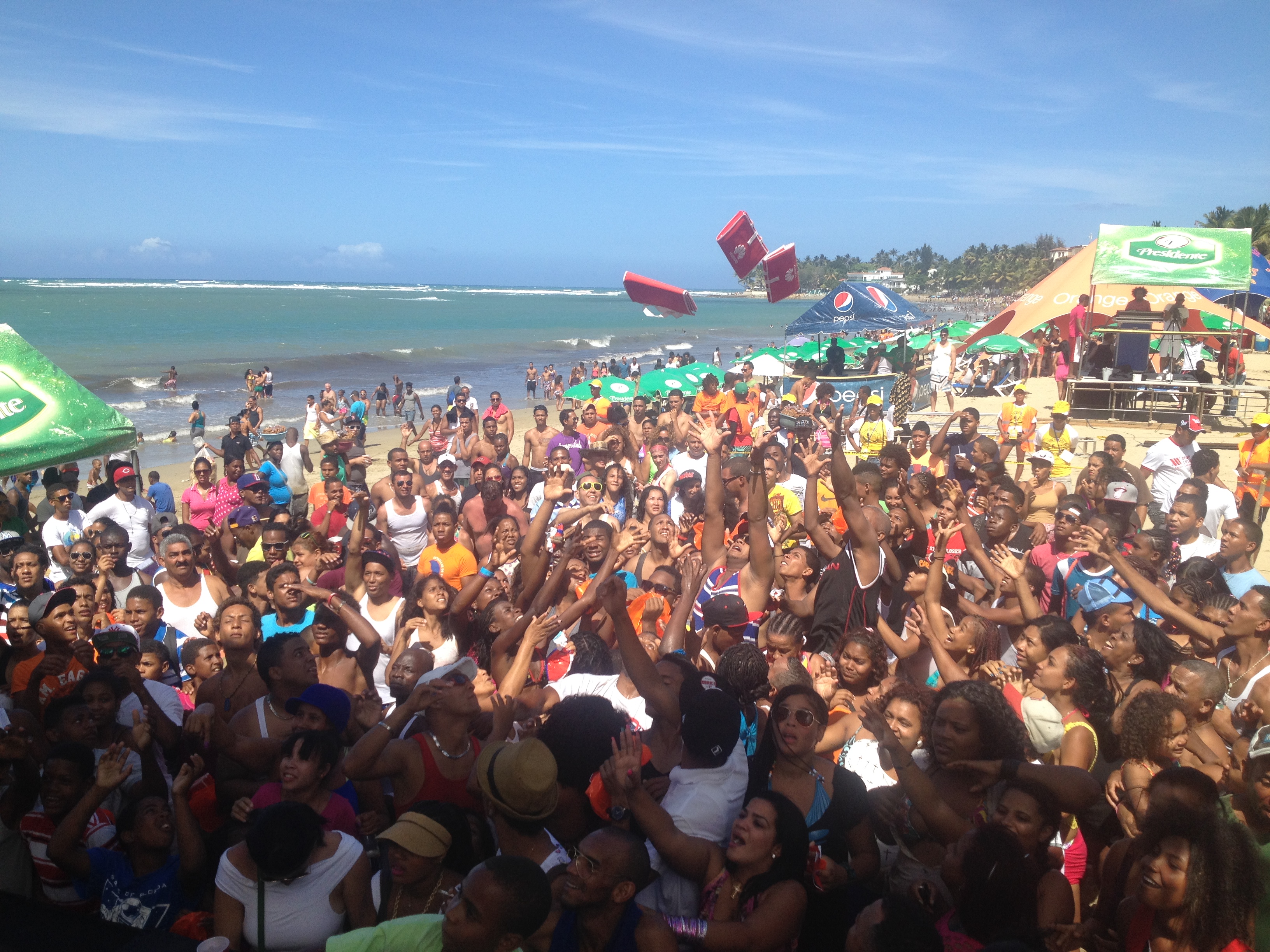 Prior to the Semana Santa Holiday, the ISLA team worked with 18 young women from The Mariposa DR Foundation, a non-profit organization in Cabarete dedicated to making a difference in the lives of Dominican girls and young woman through education, empowerment, and employment.
The ISLA team taught basic ocean safety and rescue, First Aid, and CPR over a period of three days with time in the classroom and at the beach.  The young ladies had the opportunity to practice rescuing each other, learn how to identify, swim in, and exit rip currents, play beach flags, learn and practice victim carries, and have a ton of fun! Learn more and view the photos!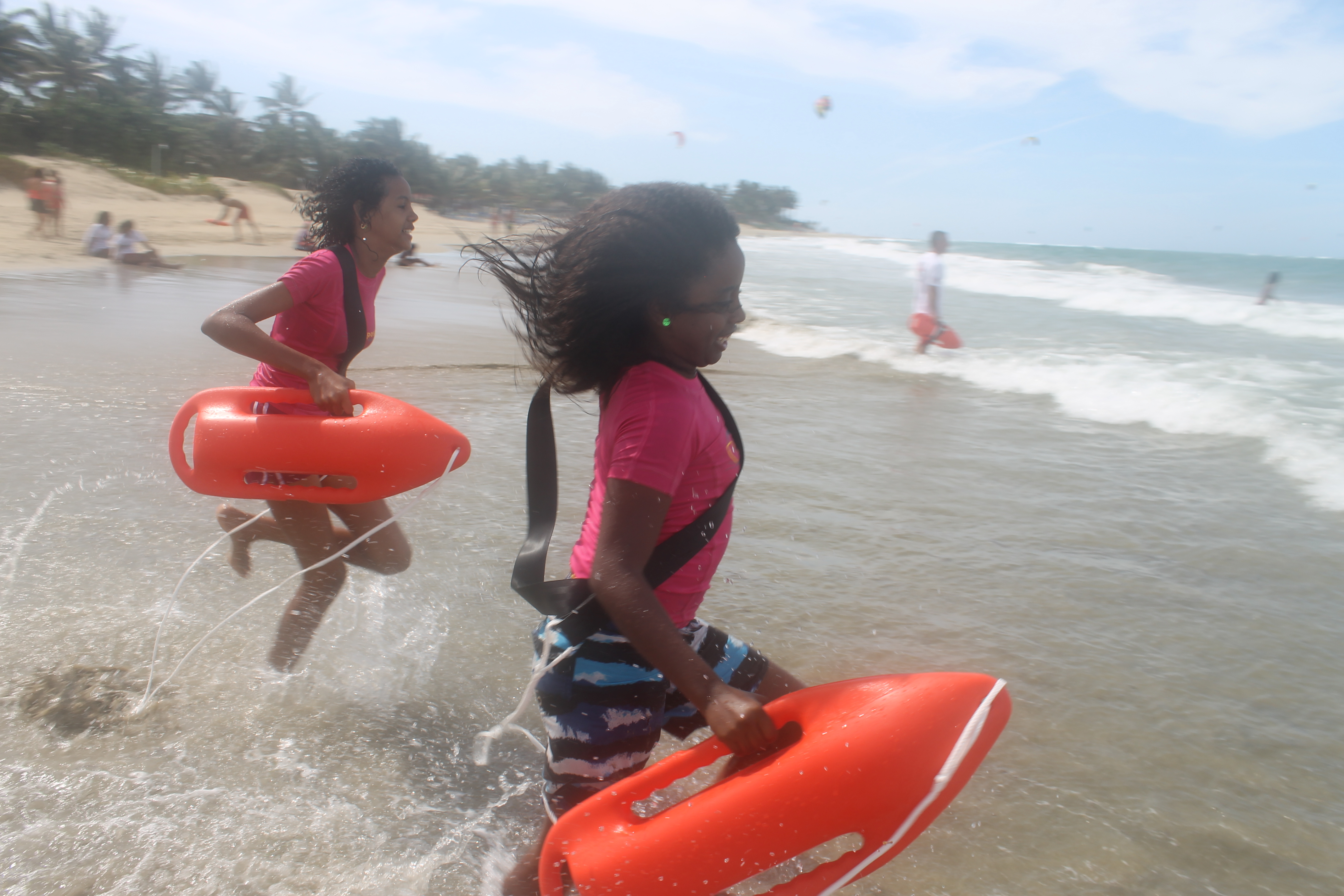 The ISLA team also had the privilege of offering a swim class to several local children from the 3 Mariposa Montisori School, another non-profit organization in Cabarete.  The swim class focused on survival swimming, water safety around pools and at the beach, and how to call for help if someone is in trouble around the water. Learn more and view the photos!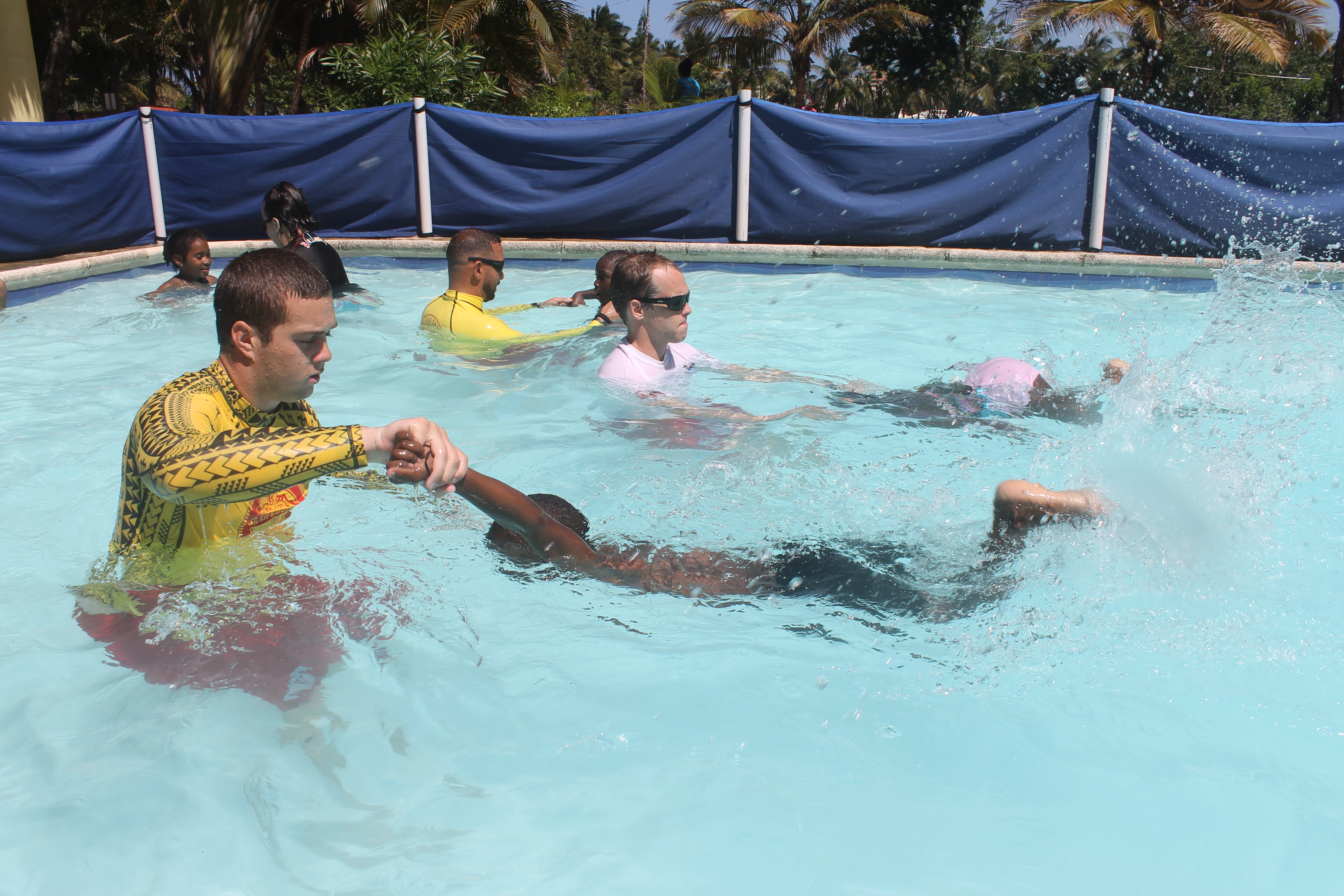 The second portion of the ISLA lifeguard mission was the organization of aquatic safety and lifeguard rescue operations in cooperation with The Dominican Civil Defense and staff from Viva Wyndham Tangerine.  A moderate swell arrived on the North Coast of the Dominican Republic on good Friday causing large waves, powerful shore pound, and strong rip currents that kept the lifeguard team busy on Friday and Saturday with rescues related to the hazardous conditions.  A crowd of more than 12,500 people arrived for Saturday's music festivities, and alcohol related events dominated the public safety scene well into the night and the following Easter Sunday morning.
The lifeguard team rescued 21 people over their 4 days of work and preventative actions saved another 65 people.  The ISLA team assisted the Dominican Civil Defense with 10 major medical events, mostly related to alcohol.  2014 marks ISLA's third trip to Cabarete and also the third year in a row that no person has drowned in Cabarete over the Semana Santa Holiday.  Zero drownings!
The ISLA team was comprised of Ariel Crocker (Lifeguard at City of Del Mar, California), Miguel Baez (City & County of Honolulu Ocean Safety Officer), Jenalea Cree (Lifeguard Crystal Cove State Park, California), Nathalie Vallieres (Research Chair and Safety Management Chair at Lifesaving Society Ontario, Canada), Raquel Lizarraga (Vice President of Development at ISLA), Scott Armstrong (Lifeguard at California State Beach Lifeguard), Richard Ghiotto (Emergency Room Nurse at Baptist Medical Center Beaches, Lifeguard at Jacksonville Beach, Flordia), Steven Vaughan (Captain at Elizabeth City Fire Department, North Carolina), Joe Perez (ISLA Lifeguard and Dominican Project Coordinator), Marcel Mera Garcia (ISLA Lifeguard), and William Koon (Lifeguard at Huntington State Beach).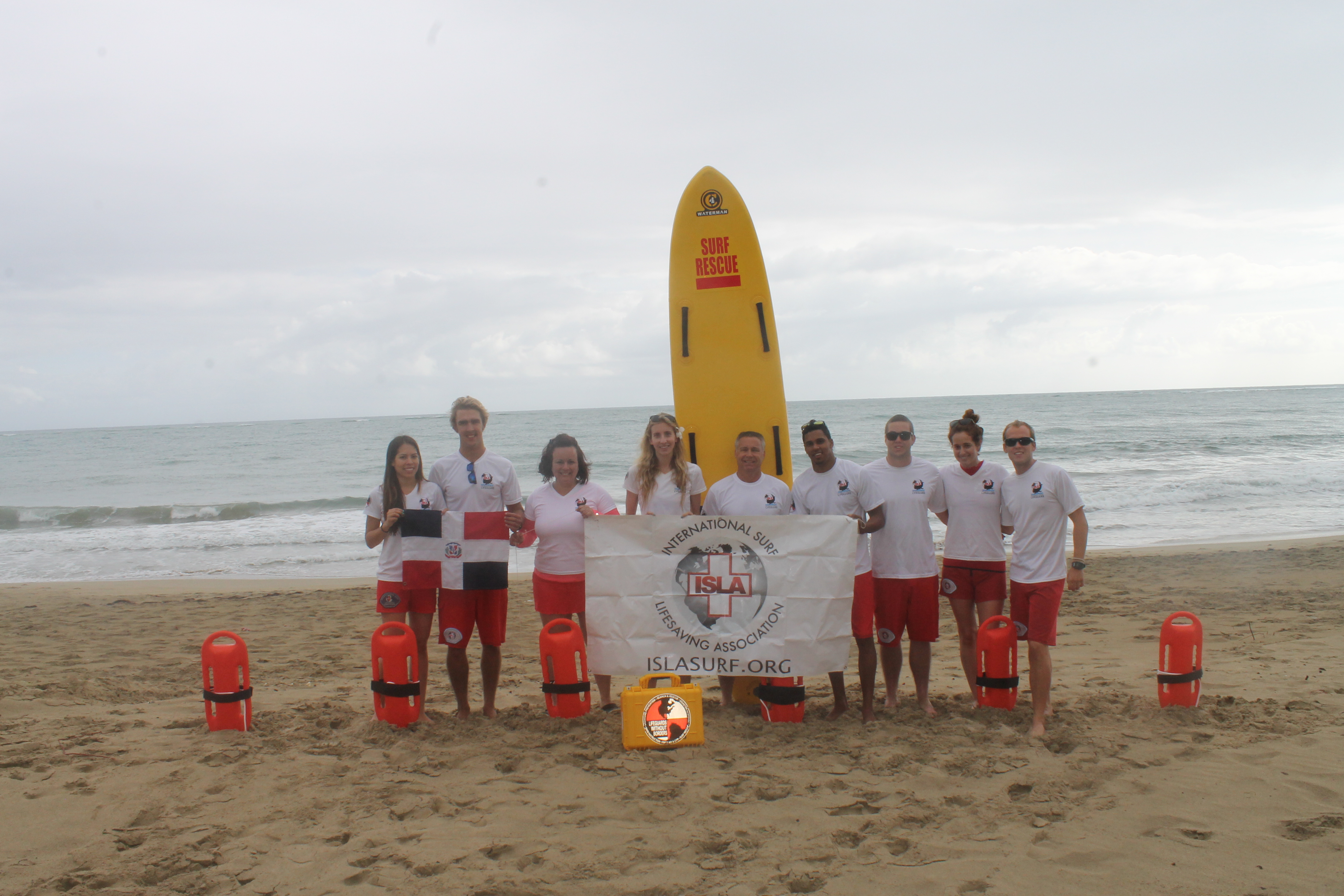 This project was made possible with support from Quiksilver, Laurel Eastman Kiteboarding School, Gordito's Fresh Mex, Viva Wyndham Tangerine, Tomás Calendar and Kite Beach Hotel, Kahua Resturant and Bar, The Mariposa DR Foundation, 3 Mariposas Montisori, and Lifeguards Without Borders, and the many dedicated ISLA donors! Thank you all for your support!
The ISLA Project Dominican Republic team is looking forward to the next Dominican project in November 2014 and is excited to continue efforts towards establishing permanent lifeguards in the country.
Interested in joining us for the next trip? Sign up to be an ISLA lifeguard and Fill out the Volunteer Interest Form!