Meet ISLA's volunteer global lifeguard, Vasili Plequi. He joined ISLA for our Nicaragua Lifeguard trip for the 2nd year in a row. Read more about him and his 2014 and his 2015 ISLA Experience…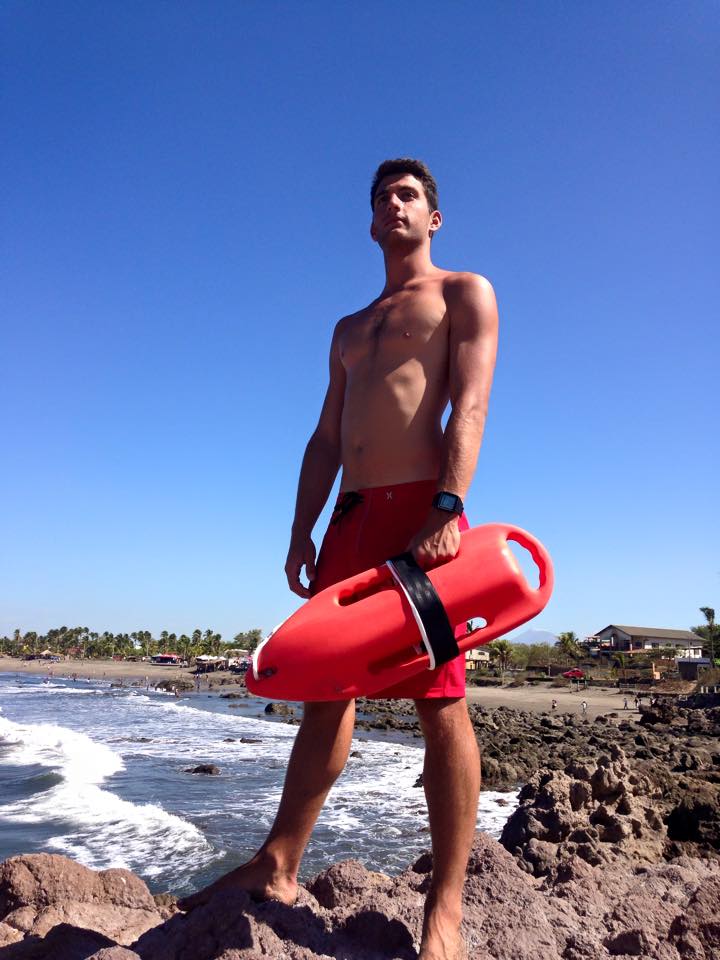 When did you start lifeguarding?
I started lifeguarding in February of 2012, when my swim coach/Jr. Guard Director for 5 years in a row told me, "You will make a hell of a lifeguard, you have everything you need to be successful", ever since then I learned that lifeguarding is way more than just looking good, talking to opposite sex on the beach, and partying everyday after work.
What can you tell us about yourself?
Right now I am a LG Training Instructor. I have been an Jr. Lifeguard Instructor for 2 years, Graduated from Ponte Vedra High School in May 2014. Graduated from First Coast Technical College with an EMT-B technical certificate in Dec. 2014 (waiting for NREMT exam to be scheduled) I am currently a Full Time student at Florida State College in Jacksonville Nursing is my major.
My professional life goal is to move up the ranks of the Ocean Rescue Dept. while in school and traveling, and in 10 years I see myself being a Physician Assistant and working in the Emergency Room.
Another life goal for me is to visit as many countries possible and experience different cultures, that is why I will continue to be an active member of ISLA.
Some of my favorite hobbies are hiking, rowing on my free time, and reading non-fiction novels.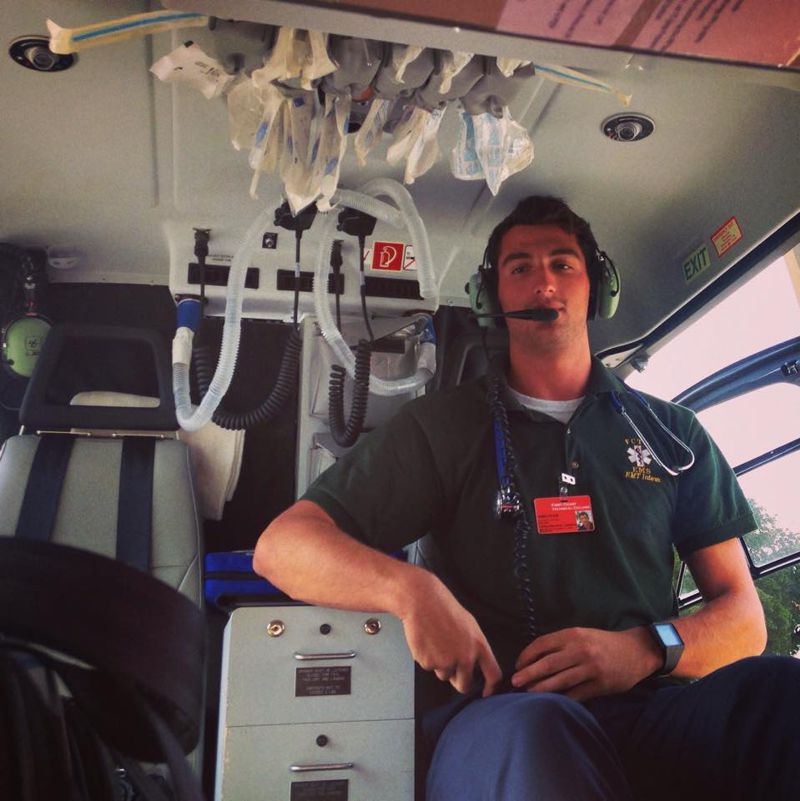 What is your favorite beach?
Beside the Glyfada (the beside where I grew up in Greece), Ft Lauderdale is my favorite beach, it brings memories from Greece, lots of people year round, stores, restaurants and bars on the board walk. Although, nothing is better than camping out on the beach in a tropical country.
What is your favorite aspect of being a Lifeguard?
Being able to put together all the things you love and are passionate about.
How did you first get started with ISLA?
I found out about Isla from one my co-workers Taylor Anderson upon his return from ISLA's 1st Eastern Europe trip.
What interests you most about ISLA?
Besides traveling, There is nothing better than making new friends, sharing stories, learning new ways to rescue people, and most importantly being part of a taking to underdeveloped countries improve their lifeguard operations.
What was your ISLA experience in 2014?
I had an incredible experience with the crew. I got to bodysurf some of the biggest waves, made new friends, exchanged lifesaving techniques with the team, and quickly learned to appreciate all the resources we have here stateside. My #1 tip for your next ISLA to be patient and have fun.
What was your ISLA experience in 2015?
The experience was one of a kind! We had an awesome group of lifeguards from Massachusetts, N. S. Carolina, Florida, California, and Australia. It was a good feeling to be able a make a difference in the community of Poneloya, Nicaragua with our presence at the beaches. We were able to interrupt the process of drowning to a few, and that alone I am very proud to be an ISLA member and honored to be selected to go two years in a row.
What is lifeguarding Semana Santa (Easter) like?
Chaos with long and hot days! It is definitely not the type of lifeguarding we do back in the states, the way EMS works, and scope of practice! If I had to describe it in one word I would say "IMPROVISE", work with what you have! It's amazing how you only need a BVM to interrupt the process of drowning, compared to all the advanced equipment we use back home.
How will you continue to prevent drowning And create awareness for the Global Drowning Epidemic (WHO Estimates 375,000+) after your ISLA trip? 
After coming back from my trip, I will be continuing to host water safety workshops in my city, and collaborate with the ARC, and the ARC Project an organization from the Great Lakes with swimming lesson events, and surf camps. Project Wipeout has been very supportive on this cause and has been sending a lot of educational brochures, posters and coloring book to be used and passed out at our Water Safety Events throughout the city.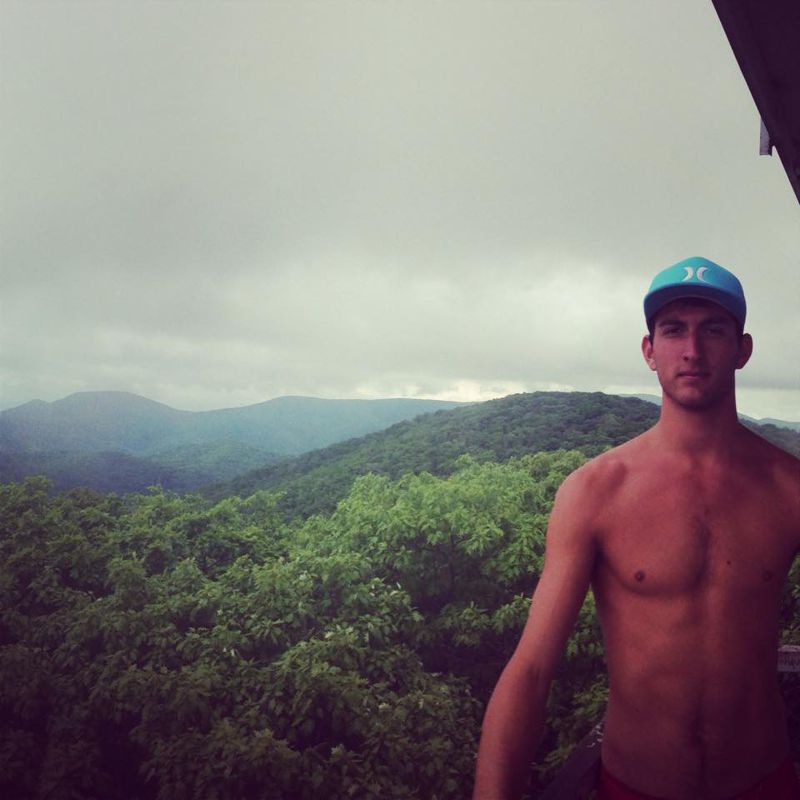 Describe Yourself in 3 words.
Responsible, Confident, Adventurous
What inspires you?
What inspired me to continue these trips is the good times we all have, save lives, give back to the local communities we work with, and a great opportunity to see the world! Pretty much what the US Navy says " Join the Navy, and see the world"
What you you say to someone who is thinking about joining an isla trip?
DO IT, you will definitely not regret it! Heres 3 tips If you join next years Semana Santa team, #1 Watch Dr Justin Sempsrott lecture on drowning, it will definitely come in handy. #2 Pack very light, #3 Work Hard, Party Hard! #4 Don't be the first one to go to bed.
Want to join our team of International Lifeguards?
Are you someone passionate about helping others? Interested in traveling the globe as a humanitarian lifeguard? Signing up to our newsletter below is the 1st step!