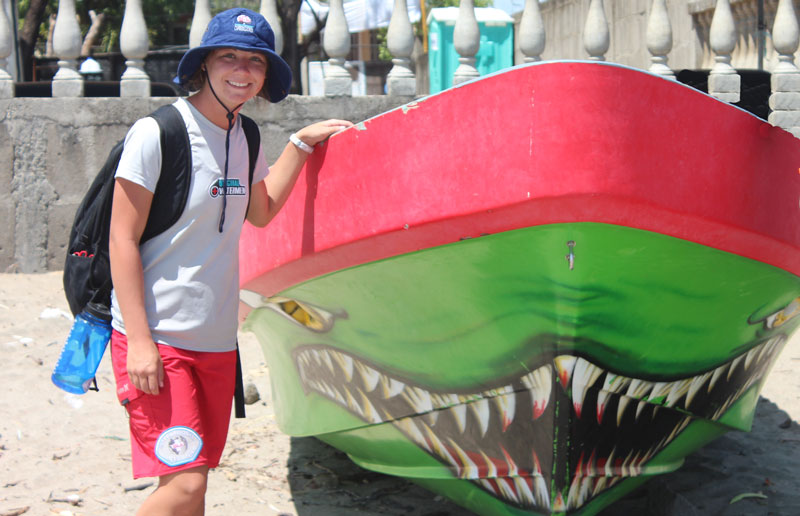 Hats are essential for all lifeguards. We all know how important it is to protect our skin from the harsh UV rays. The Tonga Hat from Original Watermen allows for 360 degrees of coverage.
For the ISLA project in Nicaragua we knew it was going to be hot. The Tonga hat kept the sun off my face and kept me cool. I normally wear a baseball cap to guard in but when we were given the Tonga hat it was a no-brainer as to what I would be using. I used the hat every day we were on the beach and my face, neck and ears did not get burnt. It also surprised me how cool the hat was, temperature wise.
The hat was very durable. The chin strap helped secure the hat on my head, as it was very windy. There were a couple of times I took the my hat in the water and I was worried what the salt would do to it, to my surprise it held up very well. The eyelets did not rust and it was even free of salt stains.
Upon returning home, I knew my hat needed to be washed do to how much I had worn it. So I threw it in the washer on a delicate cycle. The hat came out good as new. I laid it flat to dry. I recommend the Tonga Hat to all guards to help protect your skin!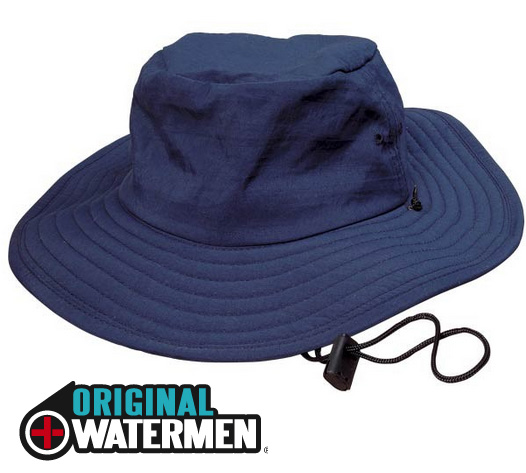 Overall: ★ ★ ★ ★
Price: $10.50 (without embroidery)
Durability: A+
Performance: A+
Fit/Cut: A
Style/Swagger: A+
Comfort: A+
Price/Value: A+
Contact: www.orginalwatermen.com
Final Word: Great hat, for a great value!
– Alexis Fender