2013 Nicaragua Semana Santa Recap
We've been quite busy over the last month. But we are all back in town and ready to share with you our latest projects!
Over Easter, we sent a team of six professional lifeguards to Nicaragua for Semana Santa (Holy Week). Semana Santa is traditionally a season of unprecedented drowning deaths as many families and young people head to the beach to enjoy the holiday, often with high consumption of alcohol and very dangerous surf conditions that end in countless drowning fatalities.   The goal of the trip was to assist with the aquatic safety efforts of the Nicaraguan Red Cross at  the beaches Playa Jiquilillo and Playa Paso Caballo, in the Chinandega province in Northern Nicaragua.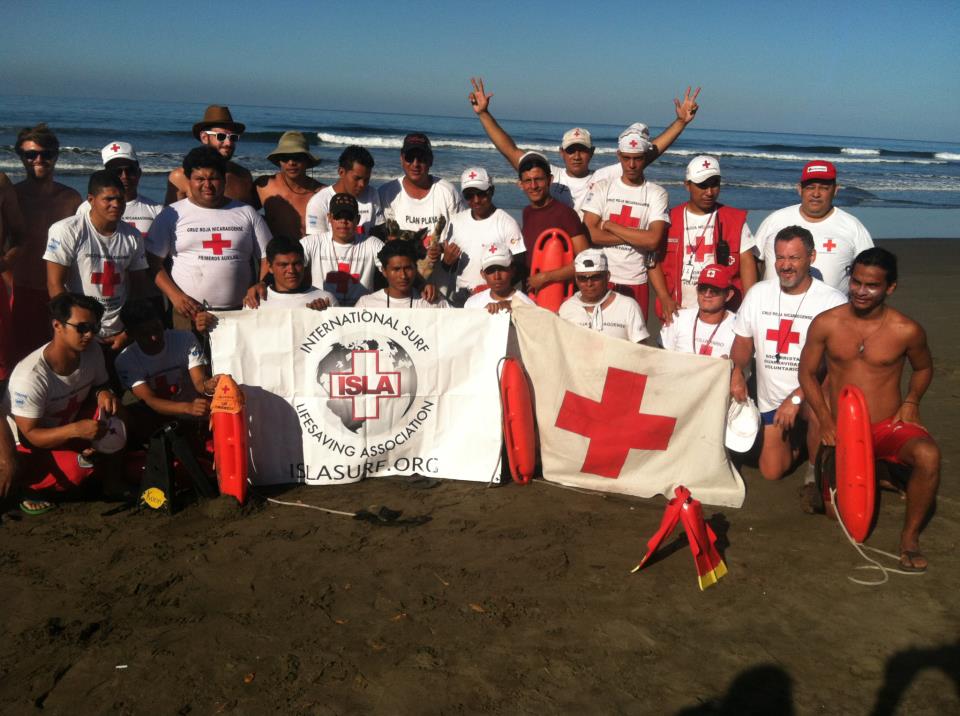 This project marked the organization's fifth year working alongside the Nicaraguan Red Cross to promote aquatic safety and assist local lifeguards during the holiday week, and the progress since 2008 has been unprecedented. The ISLA team spent the week as aquatic support to the Chinandega Chapter of the Nicaraguan Red Cross.  We assisted the volunteer Nicaraguan lifeguards keep the beaches safe, participated in daily physical training sessions, shared meals with red cross volunteers, and ran lifeguard technique workshops to help improve the quality of service on the beach.  The week was marked by friendships forged between the ISLA and Red Cross Volunteers, the phenomenal progress the Nicaraguan Red Cross has made in making aquatic safety a priority, and the infamous Gallo Pinto (local Nicaraguan rice and bean dish) with every meal.
The ISLA volunteer team was composed of Mike Hudson, Nick Mitchell, Sean Sonnenberg, and Russell Hennessy from Corolla Ocean Rescue in North Carolina, and Shane Knowles and William Koon from Huntington State Beach in California. ISLA's next projects with the Nicaraguan Red Cross include the mutual coordination of an Open Water Lifeguard Instructor Course and a Central American Open Water Lifeguard Course with invited participants from neighboring Costa Rica, Honduras, and El Salvador. Cesar Guillen, Nicaraguan Red Cross National Director of Rescue Operations, has extended the invitation for ISLA to run these projects as soon as Spring of 2014 as they are the vital next step to improving aquatic safety in the region.  We are looking forward to the future!
Team Project Statistics:
7 Rescues
64 Preventive Actions
2 Medical Aids
Learn more about ISLA involvement in Nicaragua!   |  Read the official Press Release