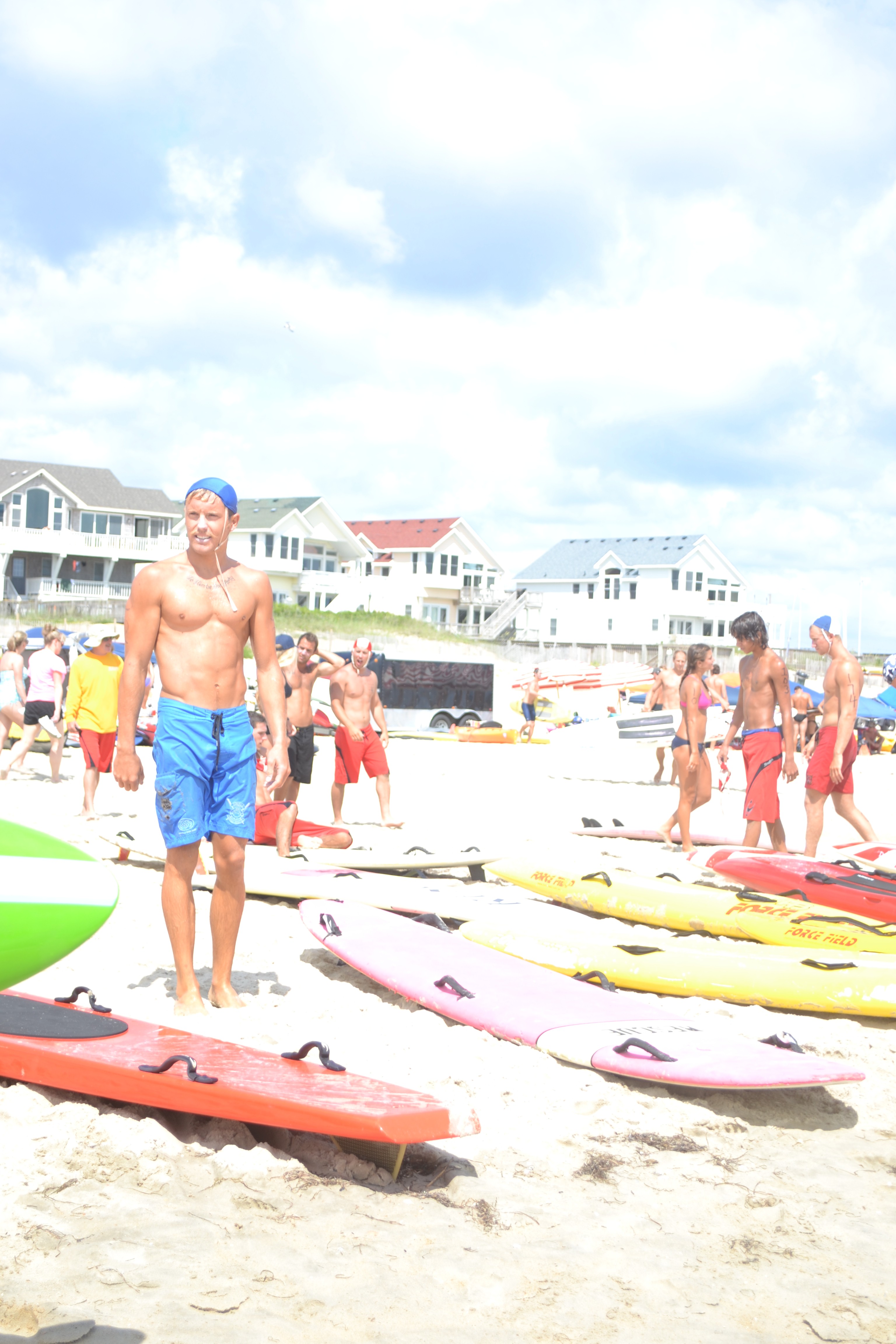 Our morning alarm is the Atlantic sunrise or the hopeful anticipation of surf. For Corolla Ocean Rescue, our daily routine happens to be adjusted daily. We do not blend in at the beach with those sunburnt and tangled amongst hilarious assortments of flimsy umbrellas and fussy children.
As lifeguards, we mentally prepare ourselves to manage emergency situations, as well as dealing with the mundane and frustrating experiences to which any guard can attest.  This spectrum ranges from performing CPR to answering, "What time do the dolphins come out?"  Not many people have the slightest idea of our responsibilities; therefore they lack the knowledge of how we prepare for and go about our days on the beach.  We know the beach inside and out. The waves, the weather, the sandbars, the wind, the tides, you name it; we collect these factors and go from there.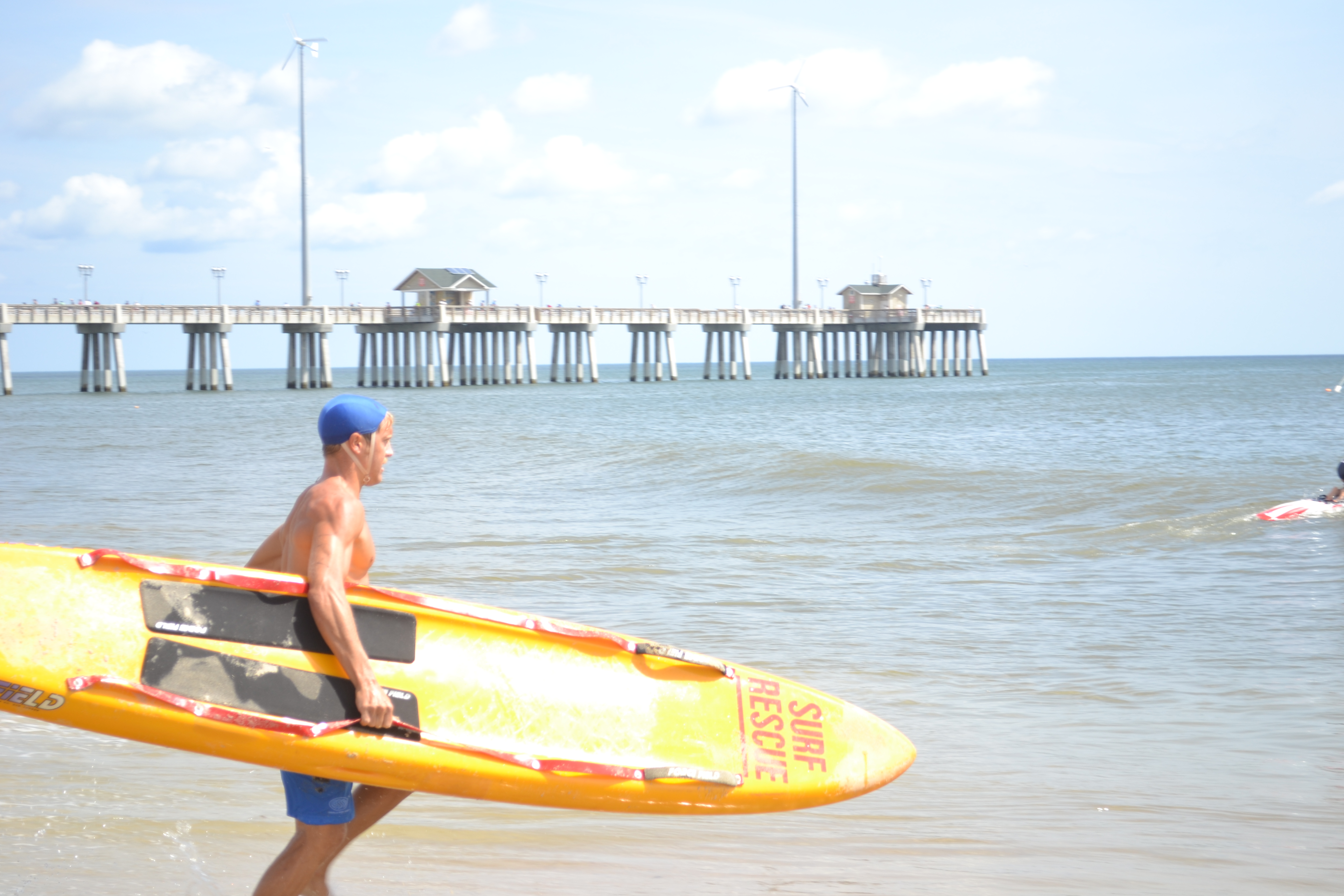 Lifeguards are trained to perform rescues and assist the patrons in any way necessary.  We are able to decrease the need for physical interaction through means of proactive and educational prevention.  A lot of beach-goers pay little attention to the lifeguard, and have no idea how valuable a simple conversation can be for the safety of their family.  Of course, a beach is much safer with a lifeguard manning the tower, but the highest potential for the safest beach lies in our hands as vigilant lifeguards.  Justifying this has been personified through the immortalized words of Corolla's Lifeguard Captain, Mike Hudson, "It is easy to be a good lifeguard; it is hard to be a great lifeguard."
There have been so many times, during a preventative mass advisory that the rip current being described is in fact pulling another victim out to sea.  A lot of people are embarrassed when they are seen being rescued from a rip current, but (in most situations) the embarrassment should be placed on the lifeguard.  One day I recall in particular, I was making a mass advisory to hundreds of beach patrons.  During the advisory I remember completely throwing myself under the bus so that the fear of swimming in the ocean was a little more bearable for the two brothers I had just rescued.  I told the brothers (and everyone else) that it was absolutely no fault of theirs, and that I was to blame for not telling them where it was unsafe to swim.  We need to admit our mistakes and ensure the public that we are aware of our responsibility to inform them to the best of our ability.  It is easy to sit and watch someone on the edge of a rip…we've all done it.  Set an example, talk to everyone, and redefine our stereotype.
I believe that experiences like these differentiate a good lifeguard from a great lifeguard.  Obviously this was not a riveting, edge of your seat example, yet it shows how aware a lifeguard should be in regards to his or her personal interaction with the patrons of the beach.  It all comes down to education and awareness, and this has to start on an individual level.  A lifeguard becomes a great lifeguard once he or she has fully embraced the responsibility of the job and expresses and outward eagerness to hold themselves accountable.
ISLA shares this acknowledgment of accountability, and that is the exact reason I feel the urge to put forth my best effort in supporting them.  I live on the West Coast now, but my NC roots will never come undone.  Regardless of where we choose to lifeguard, we need to do our best; we need to be great.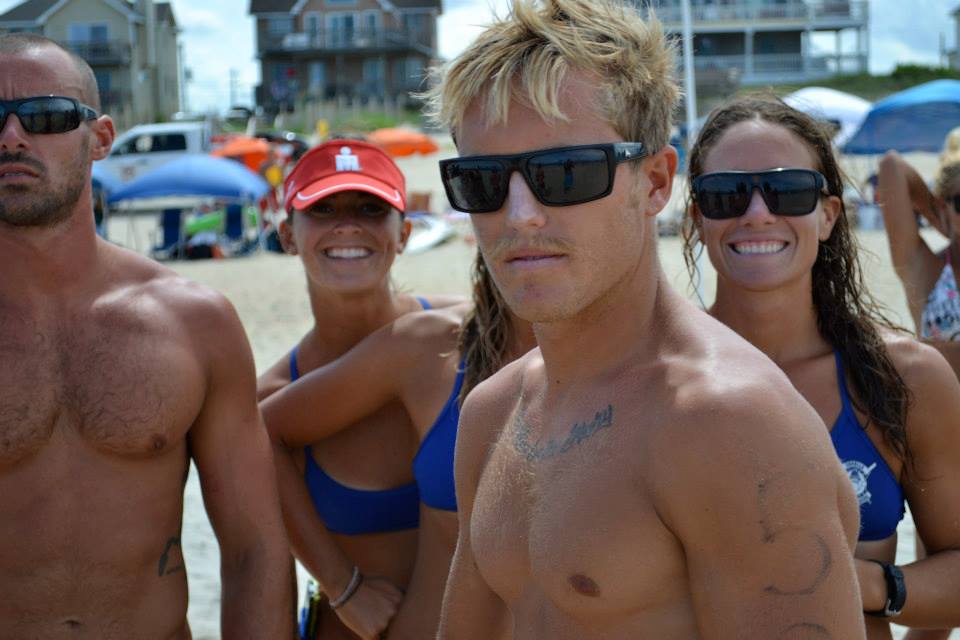 Learn more about ISLA volunteer, Ross Monroe.