Capable of Great Things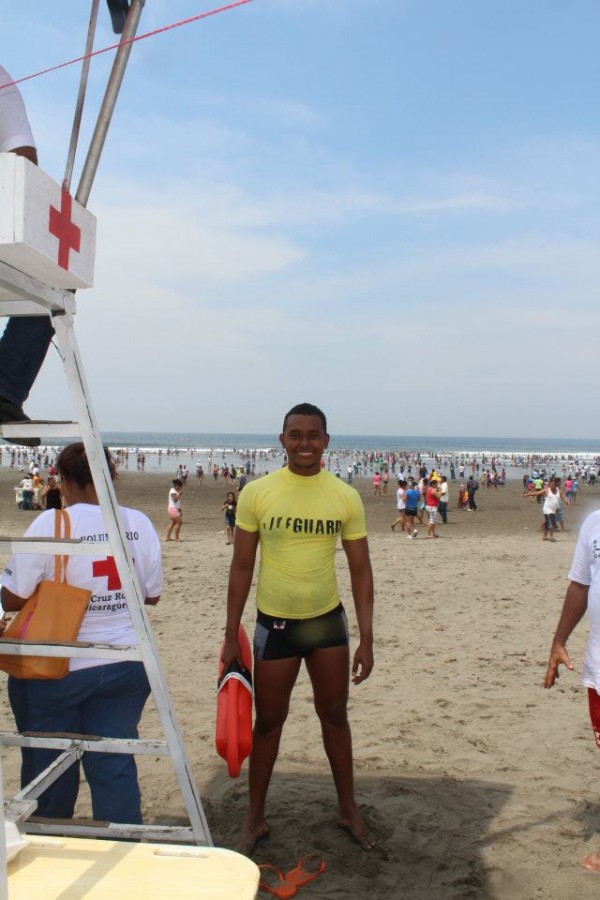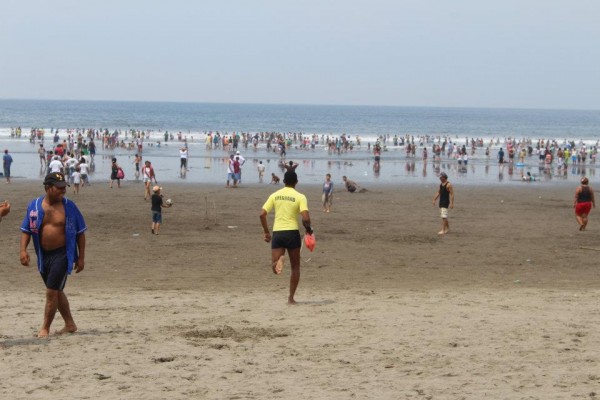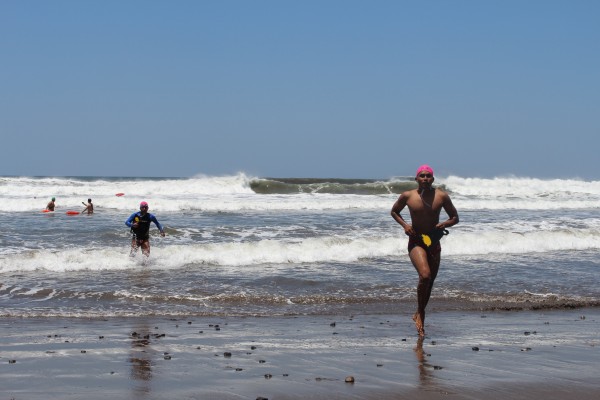 Meet Nicaragua's Bayardo Sandoval, a veteran Red Cross volunteer for his country and a recently certified ISLA lifeguard:
Bueno naci en Corinto hace veinticinco años. Soy Nicaraguense. Desde nino me gustava la adrenalin alas emosiones. Me gusta de pocas palabras entre ala Cruz Roja hace cinco años soy Salvavidas y Socorrista. Me gusta saver que lo que agamos hoy mañaana sera major y asi hay.
En mi primer dia en el curso ISLA estava nervioso al igual que mis conpañeros. Pero queria alguo igual que todos saver mas de lo que se. En el curso aprendi que no hay que tener miedo sino confiansa en uno mismo que todos somos Buenos no hay malos cosas mut iteresantes como entrar como delfin el trabajar con quipo de salvamento acuatico el ejercisio cosas nuevas que aprendi. Lo que mas me encantava del curso heran las puchas de Henry Reyes, instructor del curso.
Con esos nuevos conosimientos que aprendi en el curso creo que mejoraremos el deficis en muerte por submersion al darles a mis compañeros mi conosimento arquirido. Ya que con las nuevas escuelas de guadavidas que vallan surgiendo mejoraremos mas en el future pienso que
Me gustaria mejorar mis abilidades como guardavidas sacando un curso de ISLA como instructor por que no nada es inposible de areglar lo unico que no podemos areglar es la muerte.
I was born twenty-five years ago in Corinto. I am Nicaraguan. As a child, I always liked adrenaline and emotions. I like helping people. I joined the Red Cross five years ago and I am a lifeguard. I like knowing that what we do today can help tomorrow be better.
On my first day of the ISLA course I was nervous, just like the rest of my friends. But like everyone else, I wanted to learn more. During the course, I learned that we should not be afraid, but instead we should be confident in ourselves. We are all capable of doing good things.
I learned many interesting things, such as dolphining techniques, working with aquatic rescue equipment, and new exercises. What I love the most were the Push-ups with Henry Reyes, the course instructor.
With the knowledge that we've gained in the training, I think we will be better prepared. By sharing with my colleagues what I've learned, we will be able to lower the amount of deaths by drowning. With the new lifeguarding schools and trainings that are developed, we will continue to improve the future.
I would like to strengthen my abilities as a lifeguard by becoming an ISLA Instructor. Nothing is impossible to fix, the only thing we can't fix is death.