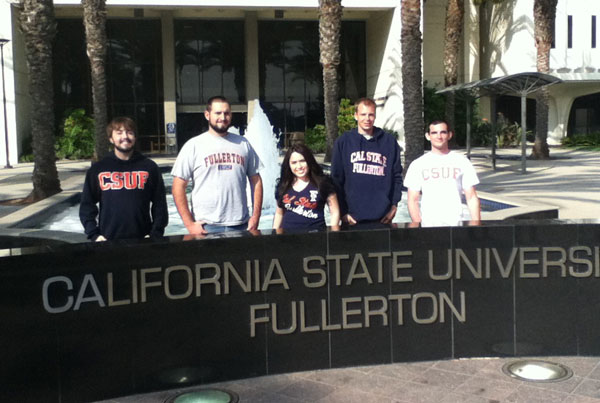 Social Entrepreneurship, a field which has gained solid traction as a component for socio-economic development in areas such as Africa and South America, is now playing a critical role in creating a positive impact in the field of drowning prevention. Five California State University Fullerton business students are finding out if they have the right skills, teamwork and humanitarian spirit to be successful in social entrepreneurship.
The CSUF students are working as a business consulting team from Cal State Fullerton's Center for Entrepreneurship. The Consultants have been working with ISLA this semester to develop an overall strategy to insure ISLA's sustainability by focusing on enhancing ISLA's relationship with CSUF and the university's services. The Consultants are also helping ISLA with:
Research on funding and best practices from other charities
Low price advertising options
Marketing and launch of a new service (Top Secret)
Researching and establishing Internship programs
Reviewing and improving organization financial reports
Researching Private Grant opportunities
When Team Leader David Chamberlain was asked by ISLA, "Why is social entrepreneurship important?" He said:
"Business entrepreneurs typically measure performance in profit and return, but social entrepreneurs also take into account a positive change or return to society. It's utilizing business principals to maximize the bottom line, but in ISLA's case it's saving lives, not making profit stock holders. That's why it's important."
ISLA already has a history with Cal State Fullerton. Two of ISLA's Sr. Executives (Raquel Lizarraga & Henry Reyes) are CSUF Business Alumni, and both were past student consultants for the Entrepreneurship program.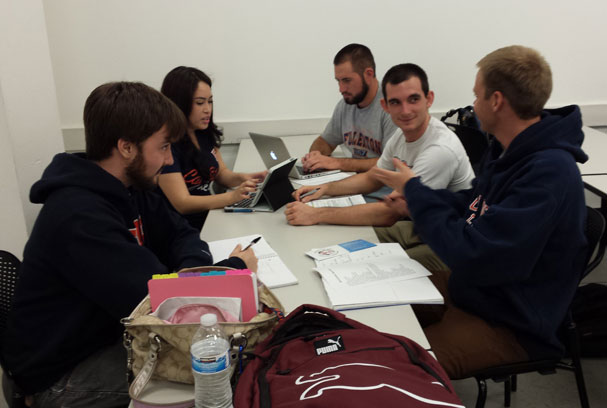 About the Small Business Institute & the Center for Entrepreneurship
The Center for Entrepreneurship offers strategic consulting to businesses looking to take their firms to the next level. They assist clients by helping them identify where they would like to take their business and providing direction on how to get there.
The principal way the SBI does this is by offering student consulting to fast growth businesses in Orange County. The students are MBA students or graduating seniors majoring in business. The students form consulting teams and work like apprentices, closely supervised by a select group of experienced faculty experts.
The SBI is a non-profit program, mandated to be self-supporting. To continue this award winning outreach, the program relies on affordable client fees, donations from alumni, community entrepreneurs, and supporters of entrepreneurship. In addition, volunteers serve the organization by giving of their valuable time and energy.
Interested in a CSUF Consulting Team for your company?
If you have any questions, comments or inquiries about program please contact the Center's Case Coordinator, Ms. Charlesetta Medina, either at cymedina@fullerton.edu or (657) 278-8243. You can also visit the Center for Entrepreneurship's website for additional information.