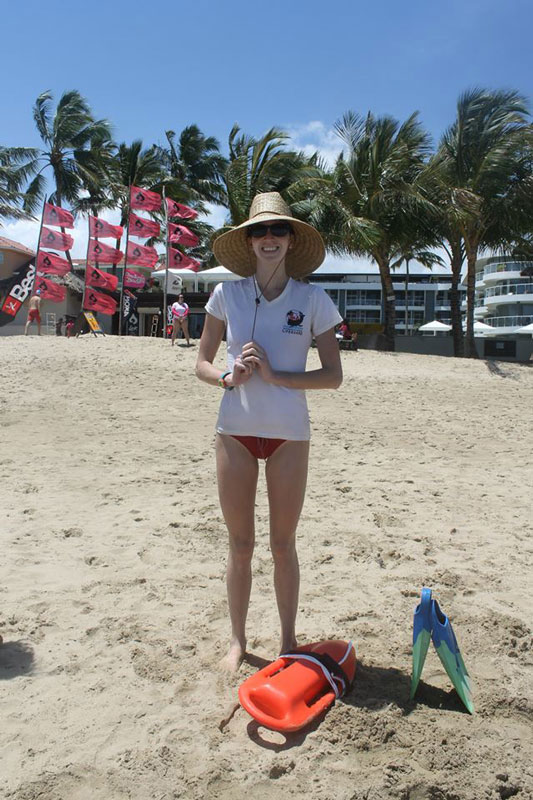 Hi! My name is Jenalea Cree and I recently volunteered on the ISLA trip to the Dominican Republic. I am 24 and living in Irvine, CA. I am a lifeguard and junior lifeguard instructor at Crystal Cove State Park. I am starting my teaching credential in the fall and hope to be a 3rd or 4th grade teacher someday and a junior guard instructor in the summers. I love reading, swimming, running, cooking and farmers markets. I also love travel and had the most amazing experience on the ISLA trip to the DR!
Favorite beach in the world?
My favorite beach in the world is Newport Beach, it's the beach where I learned everything I know about the ocean and also where I have the most memories from. A close second would have to be Twin Lakes in Santa Cruz.
Where have you lifeguarded around the world?
So far I have lifeguarded in Crystal Cove State Park, Santa Cruz, and the Dominican Republic. I was Team DR this past April! I traveled to the Dominican Republic with ISLA to help teach a lifesaving course and lifeguard during Semana Santa.
When did you start lifeguarding?
I started lifeguarding in 2005 in various pools around Orange County. I eventually started lifeguarding in lakes and finally became a beach state lifeguard for Crystal Cove in 2012.
Why are you a lifeguard?
In the beginning I became a lifeguard because it seemed like a great summer job that paid more than what my friends got in retail and food service. That all changed when I became a beach lifeguard and realized the true lifestyle that lifeguarding offers and how it can really transform your life. It made me realize that I have a love of helping others and educating them. This love of helping and educating others is what led me to ISLA and I will now use it to become a teacher this next year.
How did you first get started with ISLA?
I first got started at ISLA after lifeguard training. During training Will Koon brought up ISLA and said that anyone interested in travel and lifesaving should check it out. I was interested in both so I contacted Raquel Lizarraga to see how I could get involved. I started out with doing office work and helping with the Global Drowning tracker and eventually was able to go on the trip to the Dominican Republic.
What interested you most about ISLA?
ISLA really interested me because it seemed like an opportunity to travel and see the world but through a very honest perspective. I have never really been the stay at the resort and sit by the pool kind of girl but have always wanted to instead travel around the world and see what life is really like in different countries. The added bonus with ISLA was that I could travel around see the problems and actually do something to help.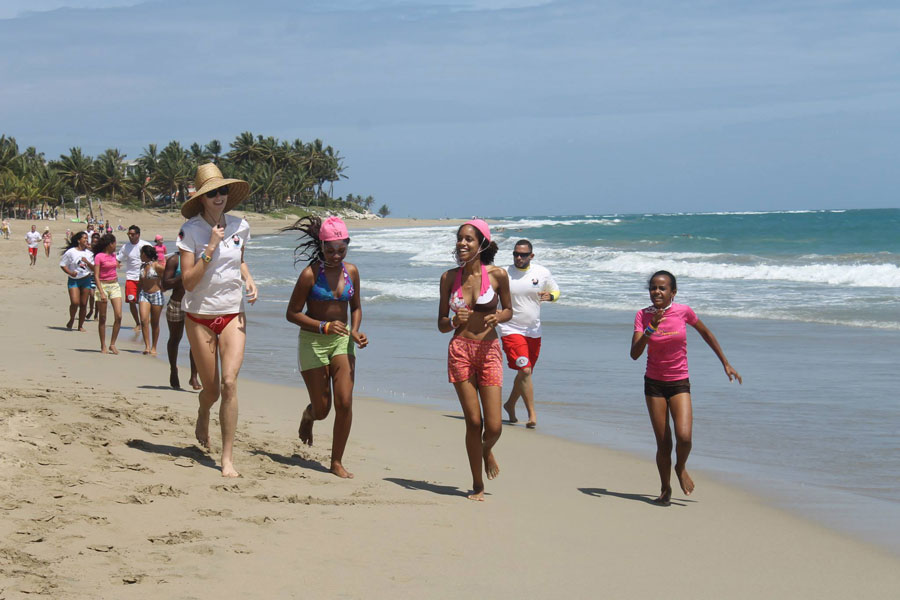 What do you love most about volunteering for ISLA?
I really loved having the opportunity to meet people from lifesaving agencies all over the world. We all came from different agencies but had such common interests and were really able to bond through our experience.
What do you do outside of volunteering for ISLA?
This past year I worked at the Laguna Art Museum and this upcoming fall I'm going to school to get my multiple subject teaching credential. Some other hobbies I have outside of lifeguarding and ISLA is a love of open water swimming, marathon running, vegan cooking, reading, and shopping!
What inspires you?
I am inspired daily by the people around me and their want to make a difference and be better people. I work at a beach filled with people who really try to do the best they can at their job and in life.
What is the best beach food?
My favorite beach food is a Gallo's avocado sandwich and a date shake from the shake shack. Sooooo good!
Favorite beach music?
I am for sure an old soul so my favorite beach music will always be Led Zeppelin.
Favorite thing about lifeguarding?
Being at my favorite place and helping other people enjoy it as much as me!
Favorite piece of rescue equipment?
Sunscreen! I love being outside all day long and I want to spend my life that way. So anyone that knows me knows I try to protect my skin as much as possible in order to stay healthy and protect myself so I can protect others as long as possible.
What is your hope for drowning prevention?
I plan to continue to prevent drowning through continuing to lifeguard and be a junior guard instructor. I also plan to continue to help ISLA as much as I can. I hope to also educate my future classes as soon as I become a teacher on drowning prevention.
Describe yourself in 3 words
contemplative, competitive, kind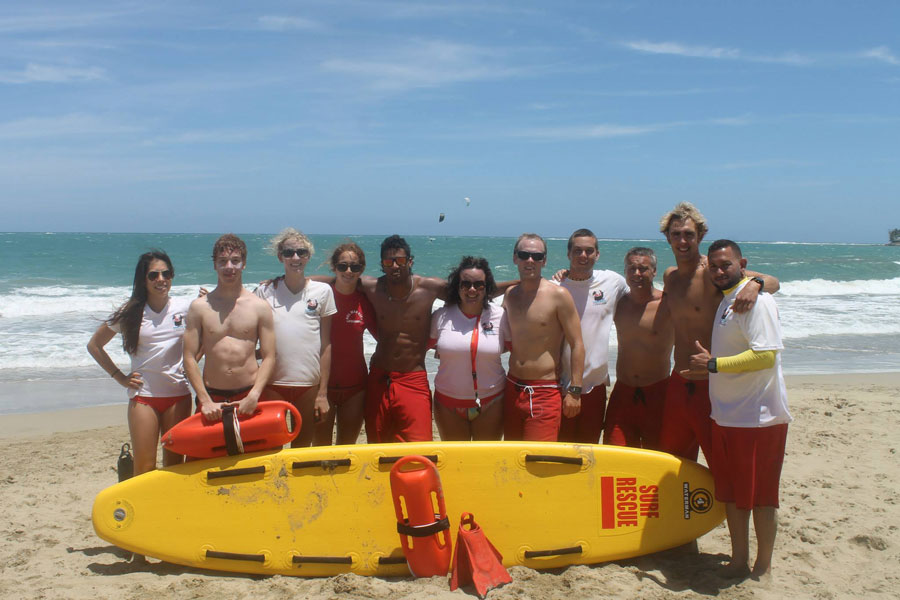 Want to join our team?
We're looking to add more people to our volunteer team. Are you someone with the desire to travel the world? Someone passionate about helping others? Are you interested in volunteering for an organization that changes the lives of thousands of people around the world?