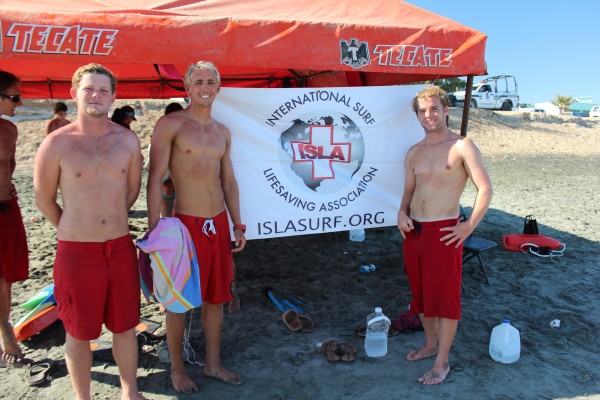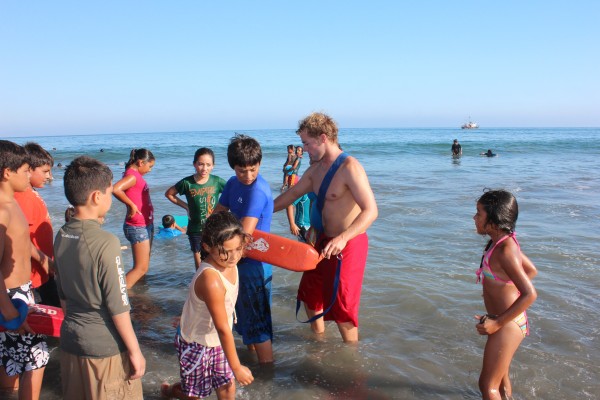 ISLA lifeguard Taylor McGowan has been chosen to serve as a delegate for the California Surf Life Saving Association (
CSLSA
) in a lifeguard exchange program between California and Auckland, New Zealand. Along with another Californian lifeguard, he will be sent to New Zealand at the end of December, and will come back at the beginning of February. Taylor will be immersed in the New Zealand culture, in particular their lifeguarding culture.
The CSLSA is a non-profit organization with the goal of promoting beach safety awareness and professional open-water lifeguarding standards. They achieve this goal through public education, training programs, competitions, and exchange programs, like the one Taylor is fortunate enough to be part of. It is with the CSLSA that the Surf Life Saving Association of New Zealand has paired with to make this exchange program a possibility. The 2012/2013 California/Auckland Exchange will mark the 40th year this program has taken place. The basic idea behind the exchange is for lifeguards from each country to expand their knowledge about lifeguarding, and other cultures in general. During each country's respective summer, two lifeguards are sent to the other country to take part in lifeguarding and other related activities (i.e. competitions, trainings, etc). The program is easy to apply for; all one has to do is fill out the application on the CSLSA website.
Taylor has served as a delegate at the semi-annual meetings for Los Angeles City lifeguarding agency and has been a member of the CSLSA since he was a junior lifeguard. Taylor is also the Equipment Coordinator for ISLA and has attended multiple ISLA trips to the Dominican Republic and Mexico. His volunteer work with ISLA shows Taylor's clear devotion to the lifeguarding profession; "For me, Lifeguarding is more than just a job".
The CSLSA has been gracious enough to assist Taylor with a portion of the expenses, but he could use your help! The three month trip is quite costly. "Any little thing will help me for this trip, and it will go a long way in expanding my borders, as well as those of ISLA. I would be eternally grateful for any donations or sponsorships."
Taylor will be having a fundraiser at Naja's Place in Redondo Beach on Saturday, November 10th. There will be fun, good people and lots of prizes! To learn more about this evening go to the event's page here.
If you would like to make a donation on Taylor's behalf, make a donation to ISLA. You can donate on our PayPal or by writing a check to: International Surf Lifesaving Association, 8941 Atlanta Avenue #220, Huntington Beach, CA 92646.