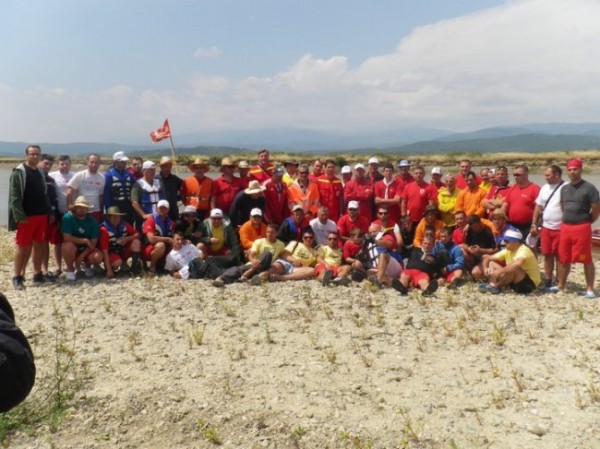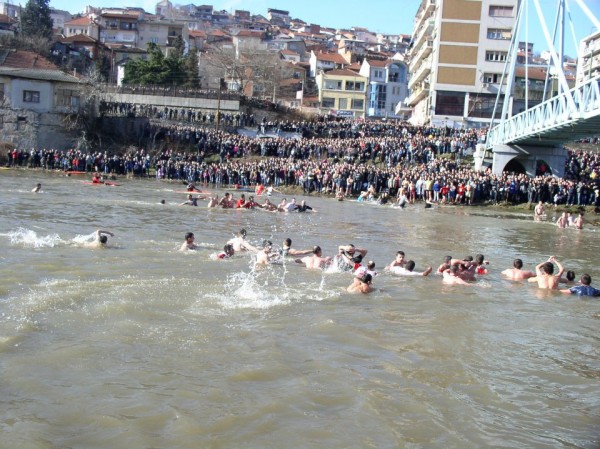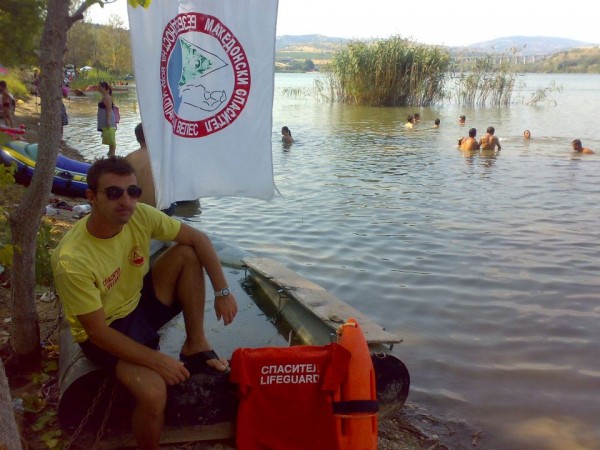 The International Surf Lifesaving Association (ISLA) and Lifeguards Without Borders have joined forces to a conduct a European Lifeguard Exchange in Macedonia!
The Lifeguard Exchange is a team of four lifeguards from across the United States to head to Macedonia. The exchange is from May 21st to June 1st, 2013 in Veles, Macedonia. The Macedonian lifeguards are members of The Water and Mountain Safety Association known as the Macedonian Rescuer.
During that time, the four United States Lifeguards will conduct a basic three-day ISLA Training course to certify around thirty-five Macedonian Rescuers in basic medical aids, first response, and lifeguard techniques for lake and swift water rescue under ISLA standards. The Macedonian Rescuer team will provide a one-day mountain rescue and safety course. After the lifeguard exchange, the United States lifeguards and Macedonian Rescuers will volunteer lifeguard together during the weekend at Lake Ezero Mladost, a popular weekend destination for the citizens of Veles.
The United States Lifeguards attending this trip include: Taylor Anderson, Drasko Bogdanovich, Olin Patterson, and Henry Reyes. Taylor is a Jacksonville Beach, Florida Ocean Rescue, and member of Lifeguards without Borders, and Saint Johns County Fire Rescue auxiliary member. Drasko Bogdanovich is a California State Lifeguard in North County San Diego, and ISLA lifeguard. Olin is a previous Huntington Beach Lifeguard, Junior Lifeguard Instructor, and ISLA Lifeguard. Henry is a Huntington Beach Lifeguard, Junior Lifeguard Instructor, and ISLA Lifeguard.
The United States Lifeguards will also be bringing and donating over $5000 worth of valuable lifesaving equipment for the Macedonian Rescuer. This equipment includes medical supplies, cervical and c-spine equipment, medical backboards, lifeguard buoys and uniforms. The equipment is being graciously donated by Lifeguards without Borders, International Surf Lifesaving Association, City of Jacksonville Beach Florida, American Red Cross Volunteer Lifesaving Corps, C4 Waterman, Inc., Hurley International and Image Sunwear.
Additionally, the US lifeguards will be traveling to Athens Greece to meet and work with the Lifeguards of the Lifeguard Hellas Training Center and visit operations in Spetses Island off the coast of Greece. Lifeguards will also working to introduce ISLA's Global Drowning Tracker to agency officials and establish region administrators for the tool.
The Macedonian Rescuer is a Macedonian government recognized agency that is in need for lifesaving equipment. With the new training and equipment, the Macedonian Rescuer will be taking proactive steps in having the tools necessary to continue to keep the beaches safe in Macedonia. Future plans include additional training courses and exchange programs for members of the Macedonian Rescuer to come on ISLA International Lifesaving projects in other countries.
To learn more information about Lifeguards Without Borders, visit the website at http://lifeguardswithoutborders.org/
Learn more about ISLA and our involvement in Macedonia