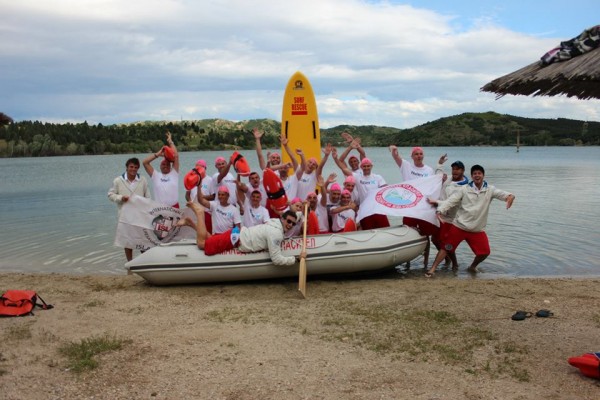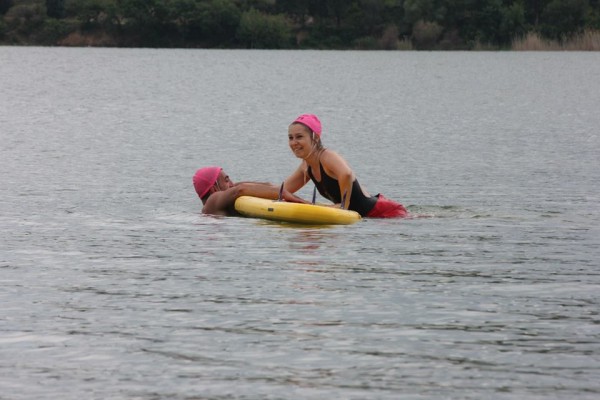 The inflatable rescue board has been one of the most effective and innovative lifesaving tools to enable ISLA to continue its efforts all over the globe. Designed not only for durability, performance and dependability, the portable and light-weight characteristics make it ideal for travel and transportation.
This Summer our teams took a C4 Waterman Board overseas to the swift river rapids, rocky lakes and rough seas of Eastern Europe and Western Asia and put it through the ultimate test of diverse travel, intensive lifeguard training courses, and unknown adventuring down various waterways. The result was an effective tool for operations that handled some intense conditions both in and out of the water.
Model: C4 Waterman Inflatable iRescue Board 10-8 MSRP $1500 USD and $950 USD for Rescue Agencies!

Background:
Our initial attempts to take Rescue Boards overseas were met with quite the opposition. Carrying, or I should say attempting to carry a 12 foot foam board with abrasive plastic fins and handles on a plane is not conducive to good public relations. For starters the costs of shipping the board is astronomical, and airplanes can't even fit such a monstrosity into their metal detectors nor have any established standards to know what to charge. One time our team was asked to escort one of our rescue boards off the airport grounds immediately or face potential international terrorist charges. It was not pretty. Needless to say, tools like the rescue board are imperative to successful lifesaving efforts, even in some of the most remote places on the globe. The invention of a durable and high performing inflatable rescue board ushered in the dawn of a new age for ISLA projects around the globe.
Overview:
This wasn't ISLA's first project using inflatable boards and giving them a run for their money, but it was ISLA's first project working with C4 Waterman. One of the initial components for review was that this particular board was on a long road to arrive at its destination in Europe. At first we had to make a pit stop in Washington DC to present at a Congressional Committee hearing. Walking through the streets of DC with a board on our backs was a great place to start in assessing the comfort of traveling with the board. It was here that we determined that the board-bag was of slightly less comfort than what we were used to with the thinner shoulder straps. However, this was a slight observation and we were eager to hop on a plane and give the board a try in the Mediterranean Sea, Black Sea, and along various rivers and lakes of Eastern Europe.
The first test we put the board through was lifeguarding a prestigious and challenging triathlon in Marathon Greece (the birthplace of the marathon). All day the board handled in solid distance paddles, and in the Greek Lifeguards getting chances at training on the tool. Greece was a success. From there the board spent 2 weeks in the rivers and lakes of Macedonia being handled in swift water and rocky terrain. The board worked like a dream and handled the abrasive abuses of rocky coastlines and constant usage. Finally we took the board to the Black Sea in Turkey where we were met with a small but solid swell breaking on the beach where we were able to handle the board in some surf. In all the board handled with the performance I would expect from a traditional rescue board with all the brilliant innovations of packing up into a back pack for travel.
The board comes with a repair kit, as well as pump for inflation. Pros: incredible technology for advancement of lifesaving, high performance, easy to travel with, can check as bag on airplane. Cons: can be pricey for smaller agencies and operations, bag can get uncomfortable quickly on your back.
Overall: ★★★ ★ ½
Price: $1500.00 USD Retail and $950 USD for Rescue Agencies.
Contact: http://store.c4waterman.com/ProductDetails.asp?ProductCode=R102&Click=2053
Durability: A
Performance: A-
Comfort to Carry as backpack: B-
Set up (inflating): A-
Re-packing: B+
Price/Value: A
Weight: 15kg
Final Word: If you can afford this tool, this is one of the best options for an effective lifesaving device that is easy to travel with and store in the off season!
Learn more about C4 Waterman's world class products.