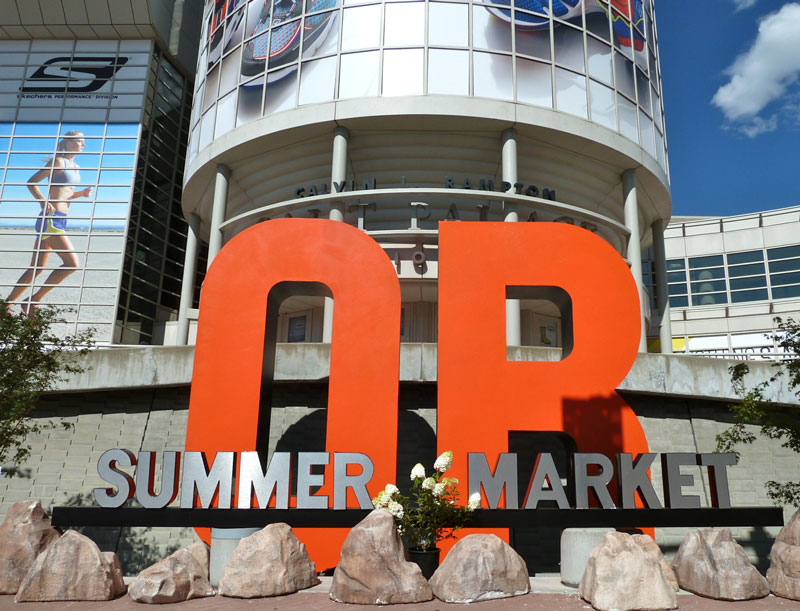 Since the launch of the ISLA Surf Shop less than two months ago, we've seen thousands of dollars in revenue. This makes our online store ISLA's most profitable fundraiser to date! In order to keep up with the demand for additional products in time for the upcoming holiday season, we sent a team of merchandisers to Salt Lake City, Utah to attend the Outdoor Retailers Summer Market.
ISLA volunteers Henry Reyes & Julia Sanchez scoured the Salt Lake City Convention center for three days, connecting with current partners and meeting new ones, building relationships that will open new roads and new opportunities for ISLA to fund so many new projects and create a sustainable means for supporting our water safety initiatives around the globe!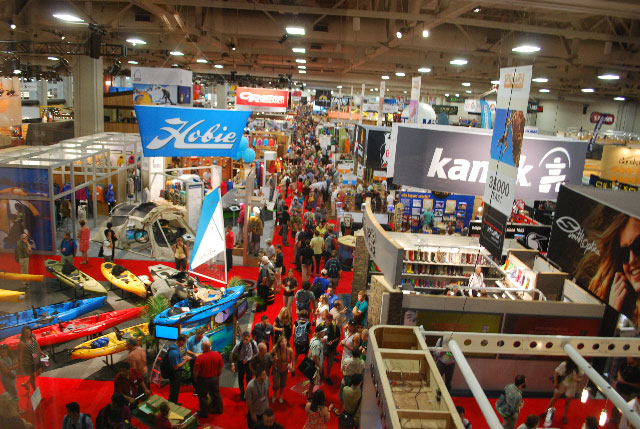 "Sharing the ISLA mission never gets boring.  I love retelling the stories about our twenty plus humanitarian projects because it not only brings a smile to their faces, I see how they open up and embrace it." – Henry
The three-day hustle was no walk in the park for our volunteers.  With no travel budget, and a work schedule of 7am to 7pm back-to-back-to-back, the trip had a strategically orchestrated agenda in order to hit those key contacts.  Tons of free tote bags, keychains, lip balms, protein bars later, and contacts, we can call it a successful weekend for sure!
"While still providing our supporters with great deals, our ISLA Surf Shop is also able to generate a margin that goes directly to funding ISLA's operations. Our goal at Outdoor Retailer was to make sure we nail-down the deals so that our members get at least a 20% savings on the products they want!"- Julie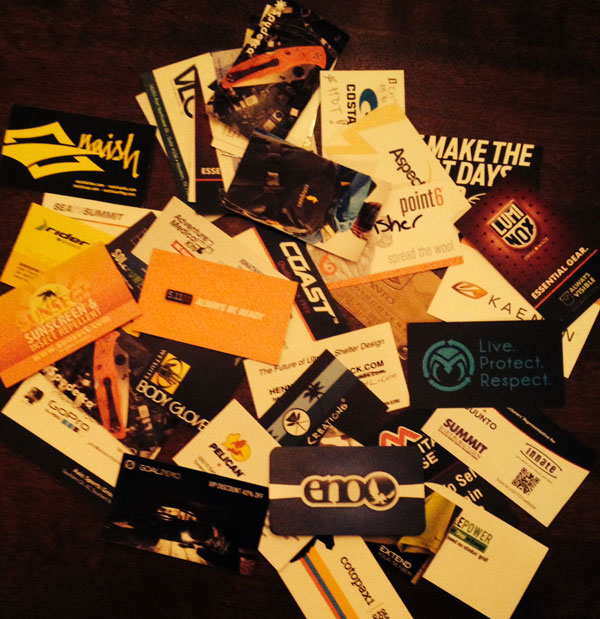 About the Outdoor Retailer Summer Market:
Summer Market is the largest outdoor sports and adventure show of its kind.  Retailers from around the world come to Summer Market for the largest collection of innovative gear, apparel, footwear and accessories for outdoor sports products including adventure travel, backpacking, camping, hiking, climbing, mountaineering, cycling, mountain biking, fishing, fly fishing, health and fitness, military, nutrition/natural products, paddlesports, watersports, SUP, pet products, running, trail running, surf, skate, lifestyle, triathlon, multisport endurance, and the newest category yoga/Pilates.