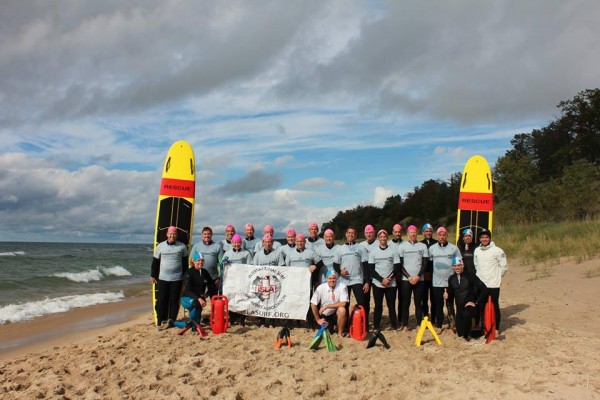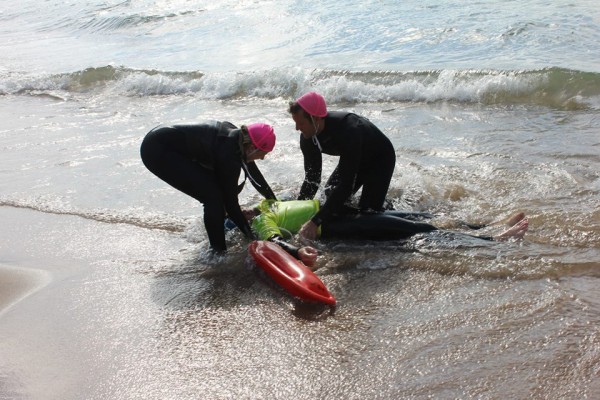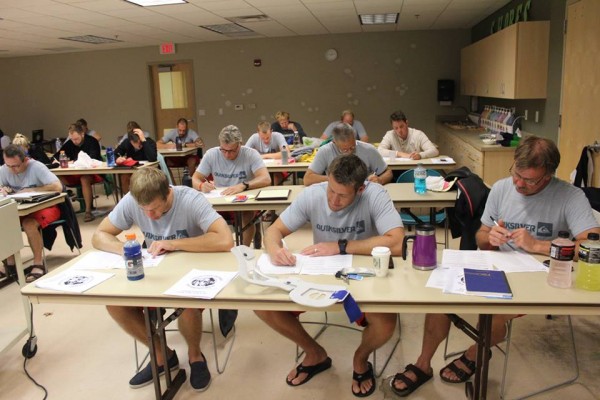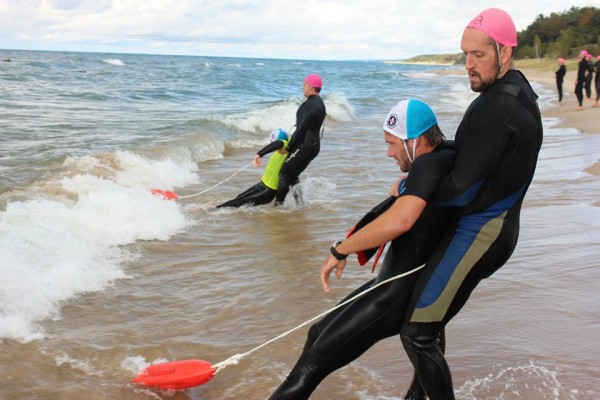 With over 300 drownings since 2010, and 62 this past Summer alone,
the Great Lakes have some of the highest drowning rates in the United States
. In recent years, an enormous effort from groups like the
Great Lakes Surf Rescue Project
and other Fire, Paramedic and Police based agency members have been building a cohesive effort to put an end to these troubling stats and develop established lifeguard services for the region.
Consistent with strong winds that develop swell and very strong rip currents, and unknown to many people, the great lakes actually can resemble ocean-like conditions more often then they resemble lake conditions. The result is unprecedented amount of lake-going swimmers that are unaware of the dangerous conditions these lakes often have.
Bob Pratt of the Great Lake Surf Rescue Project initially reached out to ISLA earlier this year with a plea that the Great Lakes needed immediate and additional attention to put an end to these drowning statistics. We responded with deciding to send our best instructors from across the United States, pairing with Lifeguards without Borders, and with plans of conducting ISLA's 30 hour Basic Open Water Training Course to whomever could pass the pre-requisite swimming and first aid requirements.
The course was planned for October 4 through 6 of this month, and was an enormous success in training and certifying 17 new ISLA lifeguards from across the great lake region and spanning all the way to Connecticut on the east coast. Course participants included paramedics, professors, lifeguards with both domestic and international experience, police, firefighters, camp counselors, and others. ISLA instructors included two lifeguards from Florida and Lifeguards without Borders, as well as four ISLA lifeguards from California and North Carolina. All of them brought enormous insight, experience and knowledge from a wide range of backgrounds spanning coast to coast.
Upholding and far exceeding the international standard of the ISLA certificate, all 17 certified ISLA guards put their hearts and minds into the demanding physical and mental course during the three intensive days. All of them earned the right to be ISLA lifeguards, and even more importantly, all of us, including the instructors came away with lasting friends and a shared commitment towards seeing the horrific drowning statistics of the region come to an end.
At ISLA, we are more than thrilled by the success of the project and its impact in the USA. We look forward to continued growth in the US, but also in continuing to work with Great Lakes Surf Rescue Project in utilizing and growing an effective lifesaving force in the region. We know this project is just the beginning of great things to come for the need that exists in the United States!
For more information and photos of the trip, visit our Facebook page:
Photos of Day 1 of the training course.
Photos of Day 2 of the training course.
Photos of Day 3 of the training course.
Also visit- "Lifeguards come to Michigan from across the US to train" on mlive.com
Special thanks again to the Great Lakes Surf Rescue Project and Lifeguards without Borders. Together we look forward to big things to come!
If you are interested in joining an ISLA project, learn more on our website by looking at our upcoming projects.
Read the official Press Release for the trip.