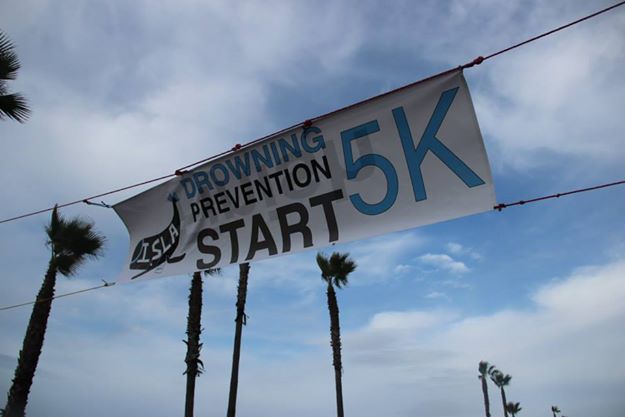 Drowning is the leading cause of preventable cause of death. While drowning does not seem prevalent in our community due to our skilled lifeguarding system, drowning does happen more often than you would think. The World Health Organization estimates that over 400,000 deaths around the globe occur annually due to drowning.
This is where ISLA newest event, The Drowning Prevention 5K comes into play. ISLA, International Surf Lifesaving Association, strives to prevent drowning around the world by traveling to countries that are in desperate need of a lifesaving development services. From Central America to Eastern Europe, ISLA has making a positive impact on the world. In effort to share our mission and gain support from the community, we decided to host a 5k walk to unite our local community by teaching them about the importance of drowning prevention in a way that gets them motivated to make a difference.
What you didn't know was that ISLA had some help from a local HB Jr. Lifeguard & Girl Scout by the by the name of Tatum Guerrero, who decided that she wanted to create this event as her Gold Award service project. Here's her story: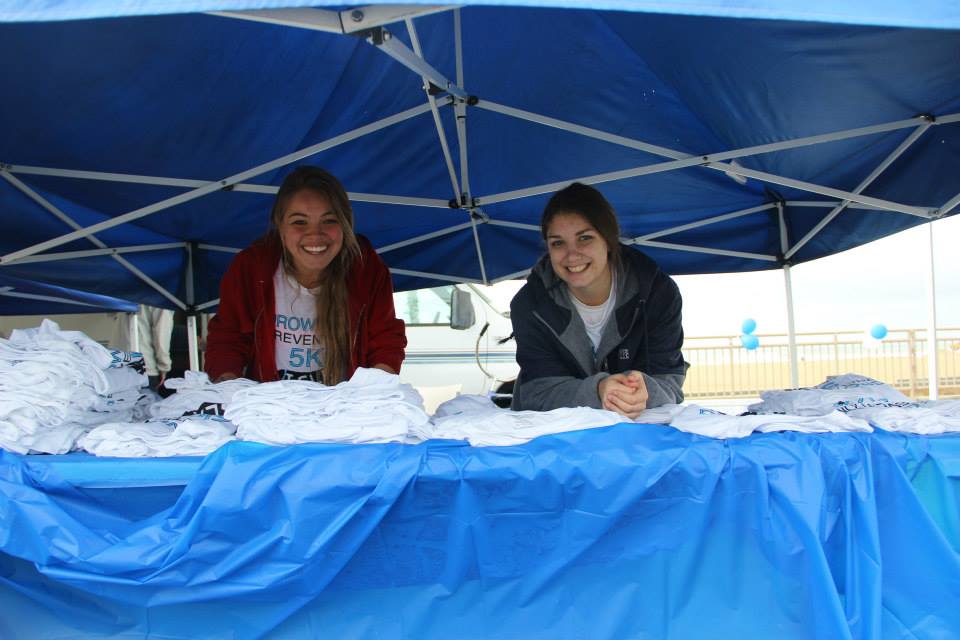 How did you get involved with ISLA?
I first heard about ISLA when I was about 14 years old during a lecture in the Huntington Beach Junior Lifeguard program. Ever since then, I've wanted to support their cause. As an avid surfer and junior lifeguard participant, drowning has always been a huge issue to me. I knew getting involved with ISLA was the best way to fuel a passion of mine, so that is when I decided to work with for them for my Girl Scout Gold Award Project.
Why did you chose a 5k for your Gold Award Project?
To me, a 5k was the perfect way to get the community connected with ISLA. What could be better then walking for a good cause and a fun expo at the finish line? In addition, we had a game provided by my Girl Scout troop that informed the public about the drastic statistics on global drowning. Educating the public while encouraging them to become active was going to have a more significant impact on community support than just a workshop or lecture.

Who else was involved in organizing the 5K?
The entire ISLA team played a HUGE part with reaching out to our partnering organizations (Project Wipeout & Huntington Beach Surf Lifesaving Association) and sponsors, getting supplies, and promoting this walk. Not only was my Girl Scout troop involved in the planning but my sister's troop, Cadette Troop 826, helped set up the water station. Students from the Huntington Beach High School Surf team, Volleyball team, Softball team, and Wrestling team all came to help set-up and assist with the run. Also, my high school friends helped spread the word to their friends and family. One of my friends even designed the logo for the event.
How were you able to support ISLA in getting sponsors?
Since I could not personally obtain sponsorships for ISLA due to Girl Scout policy, I shared ISLA's sponsorship forms within my social network and connected them directly with ISLA. ISLA was able to secure sponsorships from Huntington Beach Hospital, Huntington Beach Reality, Xyience Energy Drinks, Dukes and Sandy's Restaurants, Yoga Works, Quiksilver, Chick-fil-a, Core Power Yoga, Wahoos fish tacos and more.
What were your thoughts when you first heard it was going to rain the day of the 5K?
My first thought was, "NO!" I was so bummed when I heard it was going to rain. Three days before the event we had 75 degree weather with bright sun. My biggest concern was that the rain was going to inhibit the walk from being as successful as it could be. Despite the rain, the walk went great! This is just another example that you can do anything, no matter what the conditions are, if you just stay positive.

What was the race day like?
At first, it was a little hectic due to the rainstorm. The start/finish banner ripped, the course became flooded, and we had to shut down registration to protect the computers. Once the rain stopped, we rapidly cleaned up the course and set back up. From then on, everything ran smoothly. We didn't experience more rain until we finished the clean up. Registration was unbelieveable! I was amazed by how many people not only braved the weather and showed up to check-in but also registered on the day of the race. Once the race started, I felt a huge relief. The rest of the event went as planned and I could not have asked for a better day for the inaugural run.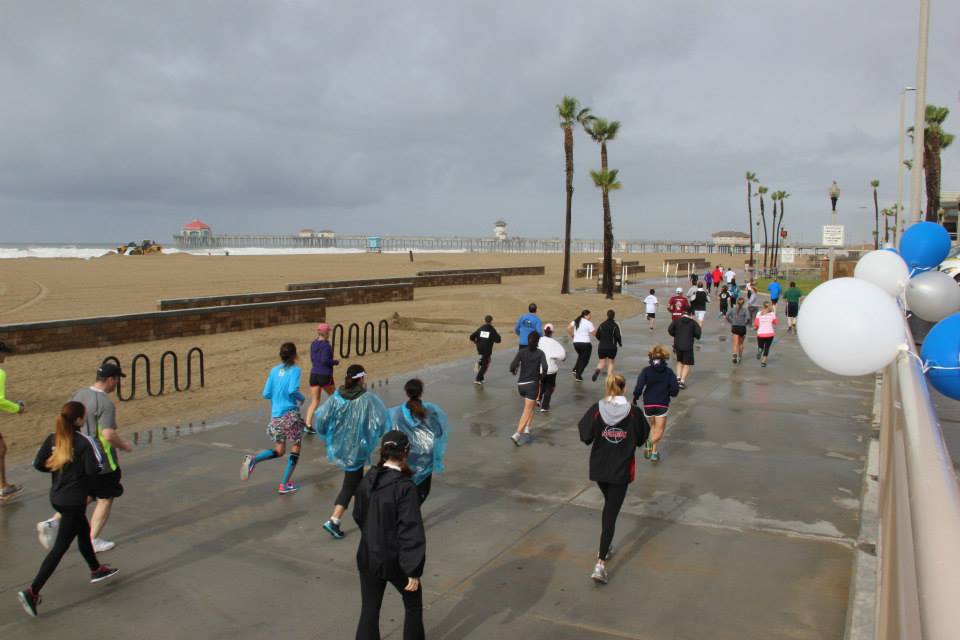 How many people participated in the event?
We had about 85 people register prior to the event and about 20 more sign-up on the day of the event which would totaled just over 100 participants and about 40 volunteers.
What did you learn?
I learned that 3 gallons of rainwater poured on top of your head from a collapsing canopy really wakes you up! In all seriousness, I learned how to properly plan an event, from brainstorming ideas to the first planning stages of filling out applications for approval to finalizing event details. Planning this event also taught me how to prioritize and get organized! Being more organized with my time and "to-do's" made planning a lot less stressful. I also learned how to be more flexible and open to new ideas, how to work with people, and how to solve problems. Most importantly, this opportunity taught me how to be a more confident leader.

What are you going to do next?
I hope to continue volunteering for ISLA and to help them with future projects. I will be graduating from Huntington Beach High School this year and I am looking forward to attending college in the fall. I plan on being involved in community service projects throughout college. I desire to make the world a better in as many ways as possible. I also hope that the Drowning Prevention 5K continues to grow and engage community so everyone can practice how to be safe, in and out of the water, and to raise support for the ISLA cause so they can continue making a global impact.