K38 Rescue International Course Review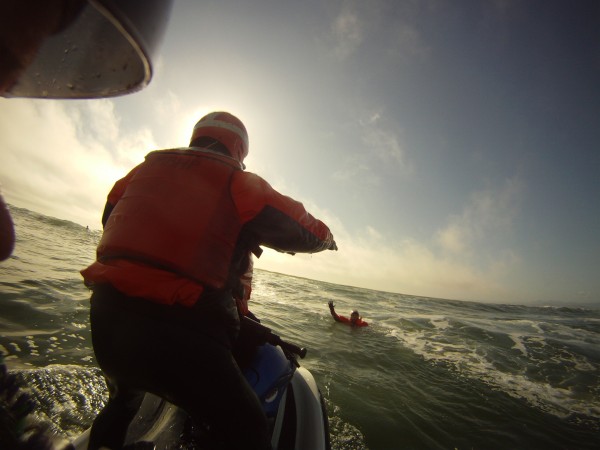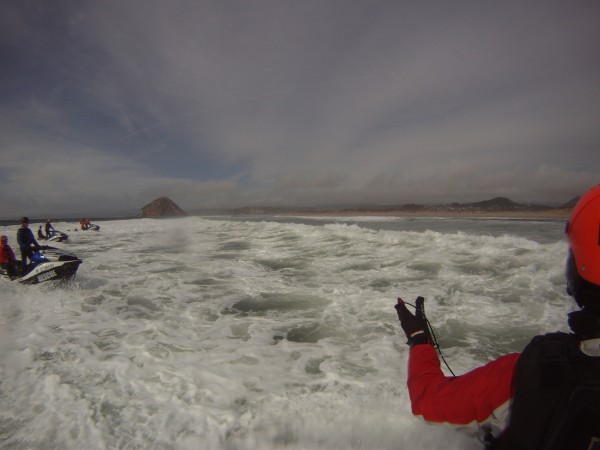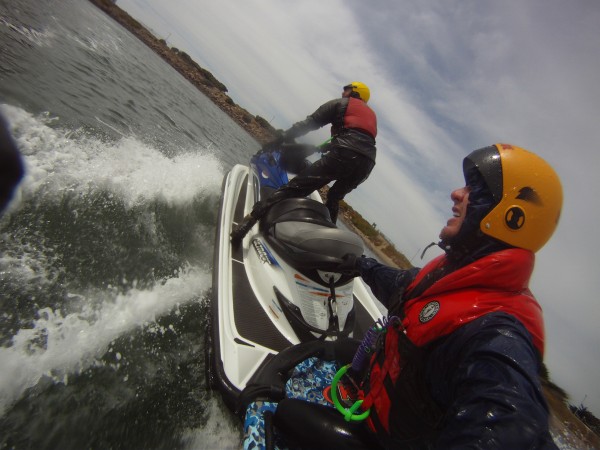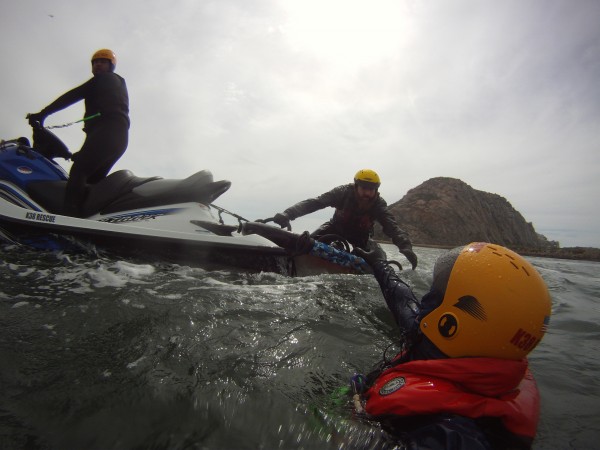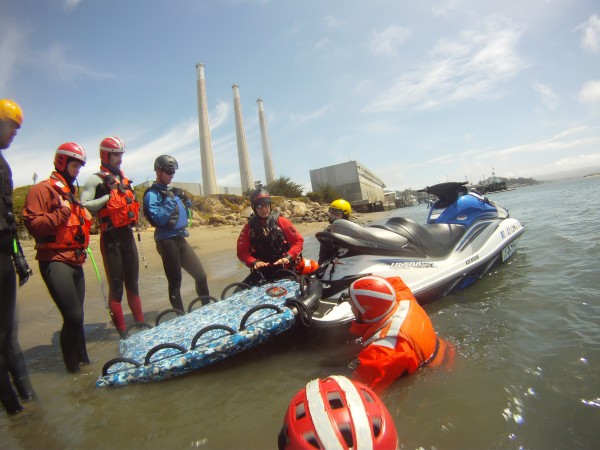 Becoming an expert at anything takes not only immense amounts of repeated action, but a comprehensive grasp of your craft… so that newly acquired skills are built on a strong foundation.
From the first moment lectures began in K38 International Rescue's most recent course in Morro Bay California, instructors Shawn Alladio and Lars Hausken approached the course curriculum as not just the world-class experts they are in rescue water craft (RWC) operation, but maybe even more important, as masters of how to articulate their wealth of knowledge as logical step-by-step lessons for the course patrons in this basic training course.
Operating a high performance RWC is a dangerous activity. Mix in volatile surf conditions, liability and panicked or unconscious victims, and an RWC boat operator will very quickly find him or herself in a highly critical environment where every second counts, and any mistake can cost the life of the operator or many others.
On the other hand, operating a high performance RWC has also enabled and empowered rescuers a means to respond to victims in need within seconds and in places where other traditional rescue tools are just not possible or far too dangerous. The dependability, response capabilities and innovative technologies that are built into an RWC have enabled the saving of countless lives in oftentimes extremely hazardous environments.
With everything that can go wrong in not fully understanding the roles and skill set of operating an RWC, to everything that can go right in mastering this incredible tool for saving lives, it is imperative that any and every operator has put in the rigorous work and grasped the foundational skill sets of being an RWC master. That foundation, skill set and mastery can come from nobody better in the world then Instructor Shawn Alladio and the team at K38 International Rescue.
The K38 Rescue Course is broken up into 3 days of intensive training. For the first day, course participants are taught, quizzed and lectured on basic waterway regulations and RWC characteristics, before ever stepping foot on the watercraft.
During the start of the second day of the course, participants first work through basic drills that include closing their eyes on the floating boats and working their footing from bow to stern countless times. Moving on, students then learned various types of parking, mooring and boarding moves. By the time students learned the throttle, an already incredible grasp of understanding the craft was felt by all.
From those original drills and exercises, things began to get exciting as the course entered into night operations (until 2am!) that involved all critical forms of picking up victims and transporting victims out of danger and on to the beach. All the while, students were in control and confident as they performed these skills thanks to the expert recipe K38 utilizes in teaching.
By the third, and by far most dynamic and exciting day, students were on their way with practicing hours and hours of rescue pick-ups, victim transports, and multi-victim approaches, ALL while navigating and negotiating these drills in the surfline!
Like anything, being an expert takes thousands of hours of repetitive action in order to achieve the mastery needed to be world class. K38 couldn't possibly offer those thousands of hours, but ensures within 3 days operators are given the world class expertise, good habits and foundation to begin building their mastery in rescue operations. With the stakes being so high for everything that can go wrong for any negligence while operating an RWC, to everything that can go right, the choice to attend K38's world class training is an obvious one.
Overall the experience of this course was incredible. From the camaraderie made by fellow class participants to the trust created between the class and instructors, K38 is going to give you more confidence, skill set, and foundation for growth than any other RWC training course around the world. You are also going to get your butt kicked, and have a ton of fun in the process. Demand that your agency, company, or yourself as an operator attend these courses, as the value from them and from continuing to safely save lives is immeasurable.
For information on K38 International Rescue visit their website or facebook. There you can contact Shawn for information on the course schedules.
To view the epic photos from the course visit our Facebook album.