Get to know our featured volunteer, Kevin Craig!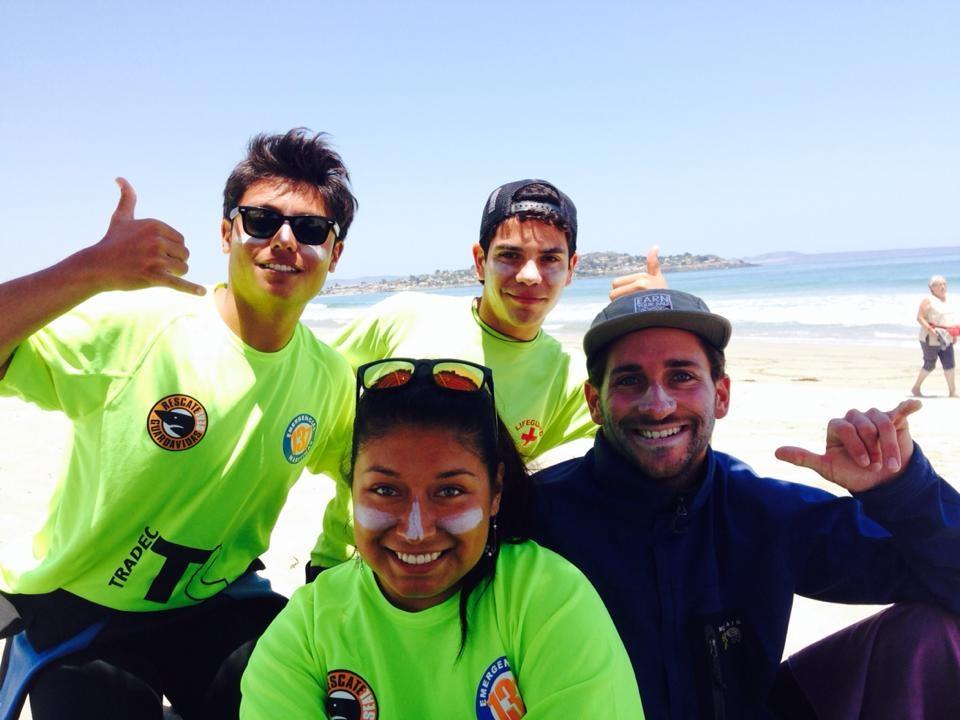 Interests?
My favorite activity is surfing. I also like to climb and hike. Anything that gets me outside.  When I'm not outside, I like to roast coffee or read a good book. I really enjoy traveling and interacting with people from different cultures. I like getting out of my comfort zone.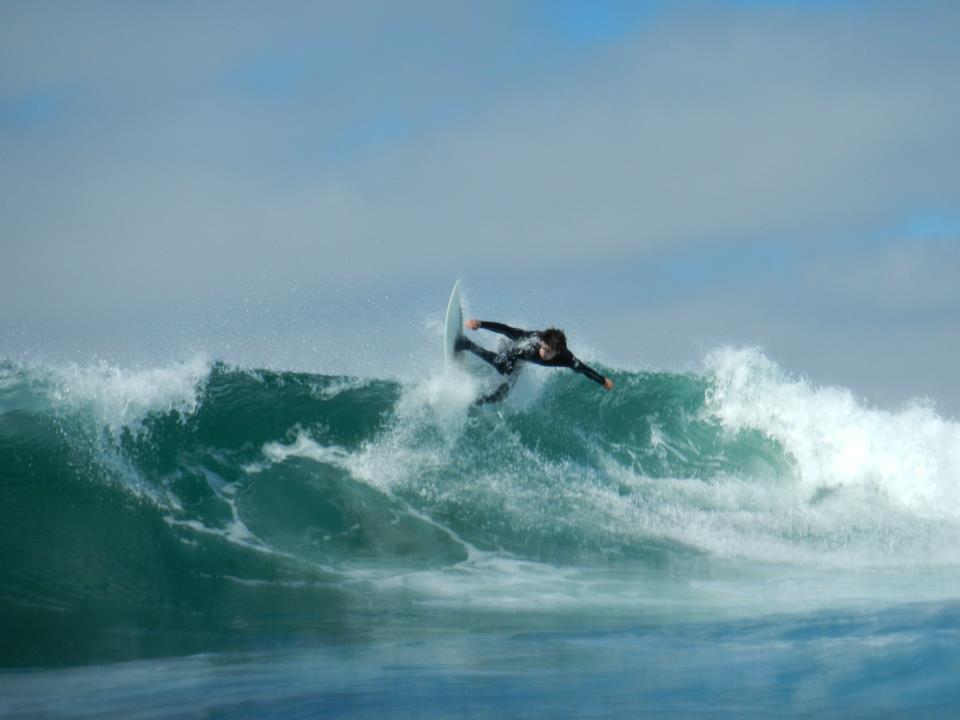 Education?
I studied economics at UCSD and decided that I need a job that gets me outside more than an economist!
Goals in life?
Enjoy work, but enjoy life even more.  I want to have fun working, but only to fund other adventures in life.  Lifeguarding is exciting in that sense because Chile was an experience to better myself in my profession while still seeing new places and try new things.
Hobbies? 
I like to surf, paddle and bodysurf.  Any time I can get in the water, I am happier.  But on a cold day, a warm coffee up in the tower is good for the soul.
Favorite beach in the world?
I love the sand in Manhattan Beach and the random sandbars that pop up in the winter.  It's a game just trying to keep up with what sandbar is working the best on any given winter day there. The community of surfers in the South Bay is great too. I really enjoyed traveling to surf in the Algarve region of Portugal, but I think that the remoteness and adventure of the beaches of Big Sur suit my personality best.[/p}
[h3]Where have you lifeguarded around the world?[/h3] [p]I have lifeguarded in San Diego – Torrey Pines, Carlsbad, San Elijo Cardiff and Seaside.  I think that in San Diego, Cardiff is my favorite beach to work.  I love getting to work around all of the talented surfers there and the rips at Cardiff keep you on your toes.  The south rip and the rivermouth can change really quickly with the tides.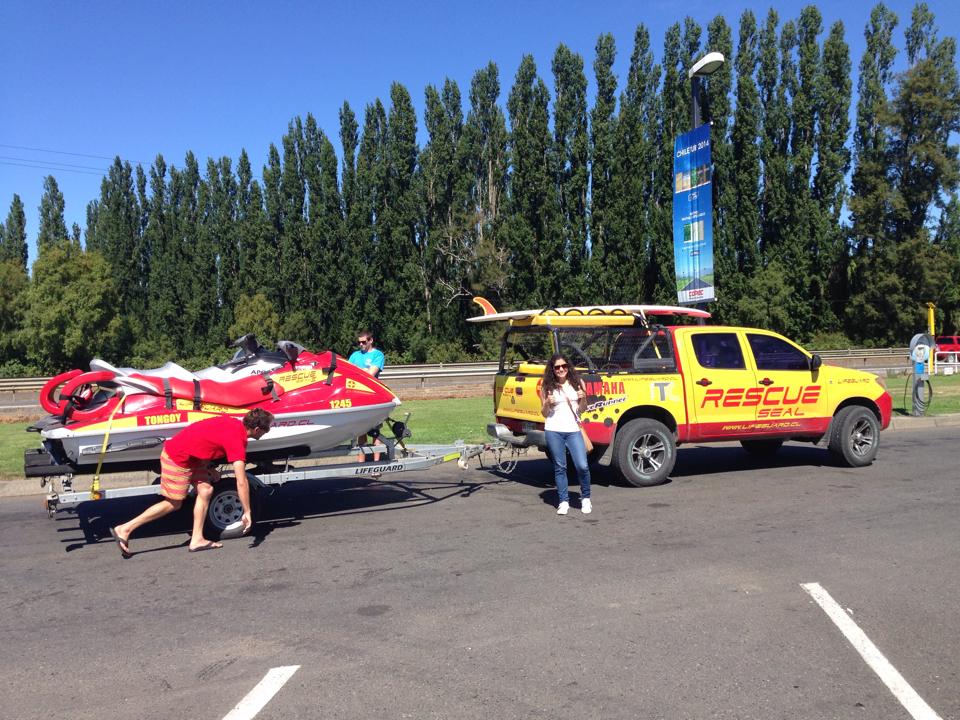 Chile – I worked the lakes in Pucon and the beaches in Tongoy – at Puerto Velero and Playa Socos.  Both beaches were unique but shared some similar traits to Torrey Pines – like the flash rips and the habits of the patrons of the beach.  Socos was funny because there are tons of people and they have this loud sound system set up down there so there is music just blasting the whole day.  And just a little further north there are people cruising the surf line on jet skis and people driving on the beach with quads.  Needless to say, there was a lot going on. In Chile I also spent a lot of time in the ocean around Pichilemu, but I was not lifeguarding. I surfed and bodysurfed every wave I could find there and only had to help one person out at la Puntilla when his board broke. The point breaks there are so perfect and consistent that I definitely need more time to go back and explore the area.  5 days of exploring Pichilemu leaves you wanting more.
When did you start lifeguarding?
I started lifeguarding in 2012.  I was looking for a job that got me outside, helped the community, and played to my skill set.  As an avid surfer, lifeguarding seemed like the best fit and I immediately fell in love with the profession.  I love intimately knowing a specific beach and its sandbars and being able to share that knowledge with patrons that aren't as comfortable around the ocean.  Getting to hang out on the beach isn't a bad perk either.
How did you first get started with ISLA?
I met William Koon at my lifeguard academy in 2012, and he was a really interesting lifeguard.  You could tell he had everything really dialed in and I attribute some of that to his experiences traveling and working as a guard.  The more beaches and people you see, the better you become as a guard.  Sharing ideas with guards from around the world is really helpful too because it broadens your perspective on the profession.  As I spoke with him about volunteering, I knew I wanted to gain some of that same knowledge from traveling as a lifeguard.
What interested you most about ISLA?
I like travelling with ISLA because it allows you to connect with people from another country that you probably would not have met otherwise. Traveling is great, but travelling with a purpose and interacting with the community you visit creates a much deeper connection. It's hard to set up a trip like that without vast resources, so it's great to be able to contact an organization like ISLA and utilize all of the great opportunities they offer. Now if I go back, I have a ton of friends to go visit that I would have never known without the ISLA group.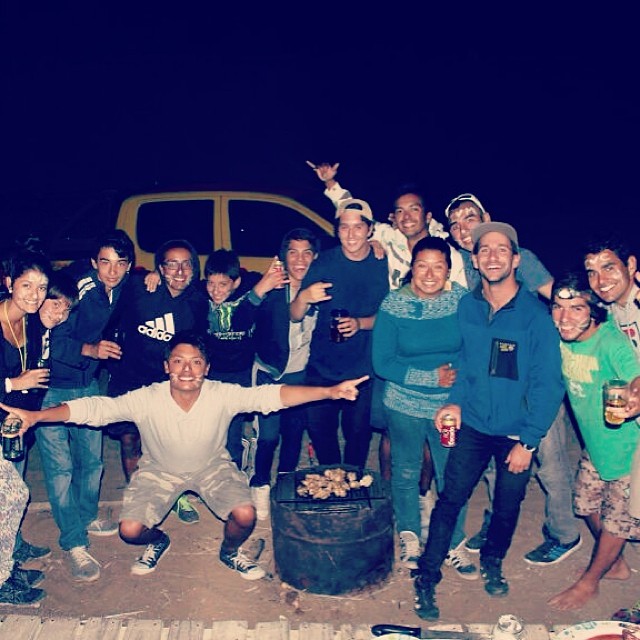 What inspires you?
Trying new things and finding the few things in life you truly want to master. Its great to become an expert in a certain field, but it's important to keep trying new things as well.  It's hard for me to keep that perspective because I can get so engrossed in whatever new project I'm working on; I always try to step back and make sure I'm not missing out on trying something else new that I might enjoy even more.
What do you do outside of volunteering for ISLA?
I surf a lot.
What is the best beach food?
Burrito, no question about it.  You don't need a plate or even a wrapper if you have to put it down to talk to someone while working. It's a self-contained meal – the empanada in Chile works as a great substitute for the lack of burritos.
Favorite beach music?
Hmm. That will depend on the mood. In general, something mellow, I don't like to get too amped up before going surfing, I like to keep a calm mind or I go out there and just blow every turn!
Some Favs?  
Favorite book: There are so many good books, but one that left a lasting impression on me is Catch 22.  It's told in a chaotic manner and the stories are seemingly irrelevant, but it all comes together to explain one unifying theme.
Favorite podcast:
All songs Considered and Radiolab.  On a long road trip, a good podcast can get you places on the road in no time at all.
Favorite thing about lifeguarding?
I like knowing exactly what's going on in the water in the beaches I work.  Being able to know the holes, when and where the rips will be pulling at an approximate time etc…I think that is really cool to know an area that well.
Favorite piece of rescue equipment?
Rescue board.  I love paddling around and the rescue board is so fast! I like that you can help multiple people at once and also maintain a good line of sight while your in the water because you're floating over the surface as opposed to being in the water.
How will you continue to prevent drowning?
Education is the key to preventing drowning.  People should know not to enter the ocean if they aren't competent swimmers and that proper equipment is essential.  Educating the patrons about the conditions on particularly dangerous days is also crucial.
Describe yourself in 3 words.
Active, inquisitive, ….