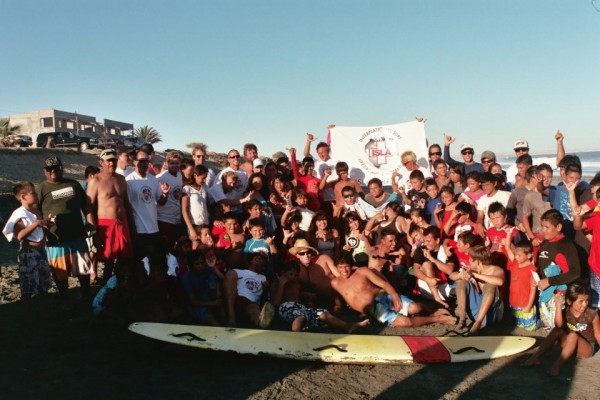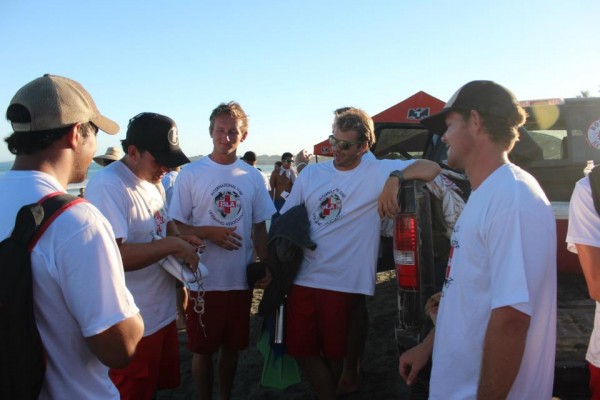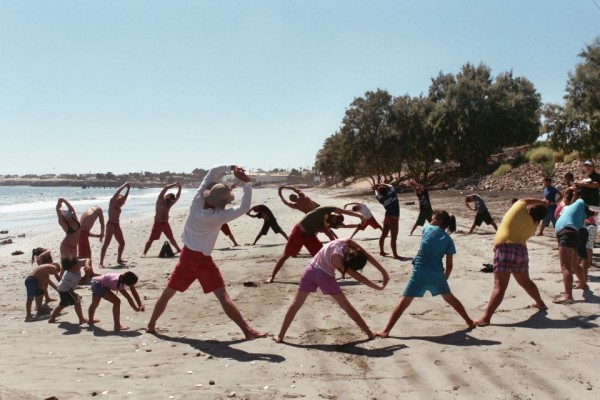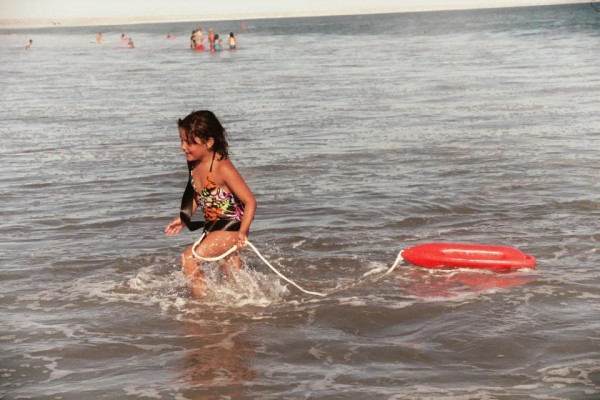 In the past week, ISLA, had the privilege of sponsoring our largest volunteer mission to date.  The mission pulled in 21 volunteers from various regions including Torrey Pines, Carlsbad, Crystal Cove, Huntington Beach, Manhattan Beach and New Jersey.  The trip was led by, ISLA Coordinator, Aaron Quintanar. Aaron is well known throughout Baja Mexico for his 20+ years of water safety volunteer work with many communities. ISLA was proud to run a co-op with such a reputation!
The team's adventure started on October 1 with a brief interview from San Diego's local new channel "San Diego 6".  By 9am the group of volunteers was in pursuit of foreign territory, anxious to share knowledge and assist a wanting beach community.  We trekked 12 hours south, far into Baja Mexico, passing sweeping coastal landscapes and high desert mountain roadways.  We drove through military checkpoints and vibrant local towns, and finally to our destination, Bahia Asuncion.
Bahia Asuncion is a small fishing village located on the west coast of the mid Baja peninsula.  The people of Asuncion were elated with our arrival and offered every form of hospitality possible.  Ed and Jean housed all us volunteers in their local bed-and-breakfast. They were the most phenomenal hosts, and our time spent with them was truly enjoyed. After the lifesaving workshops, some of the locals took us out to their favorite surf spots…the perfect way to end each day. Bahia Asuncion was the most welcoming and friendly town imaginable.
At the lifeguarding workshops, there were 69 participants; 22 adult/ youth and 47 children.  Everyone was excited to learn and practice what the volunteers had to offer.  We went through the importance of physical training for the lifeguarding tasks.  The participants ran, swam and had competitive races to raise their physical fitness level.  The volunteers taught everyone the dangers of a rip current; how they are formed, how to spot them and how to rescue a victim caught in a rip current.  The beach exploded with all 69 students eager for their turn to practice a mock rescue.  Before the mock rescue, they learned how to use the rescue buoys and rescue boards and how to deal with a victim once on shore.  The students were immersed in the hands-on training and were quick learners.
Closing out the 3-day training, the volunteers donated shirts, shorts, wetsuits, and surfboards to reward the students for their hard work. Through the educational workshop, we hope that we can create a community dedicated to water safety.
With the amazing experience that the ISLA team was a part of, we are proud to present the ISLA Trucker Hat, "Bahia," named in honor of the lifesaving trip to the beautiful city of Bahia Asuncion, Mexico.
We had a great time in Bahia Asuncion training the community and exploring the area. The hat, "Bahia" is an insignia for our trip. It comes to represent everything that Bahia Asuncion stands for, which is hard to express in words, but we're going to try to sum it up with…friendly people, incredible food, great waves, breathtaking scenery, and a vibrant community…or in the word of our fellow San Diego Lifeguards, "Yeeeeeeeeeewwwwwwwwwwwwwwwwwwwww!"
-Tony Johns, ISLA Manager
 View Photos from Bahia Asuncion
Mexico Projects | International Projects