Featured Organization: Lifeguards Without Borders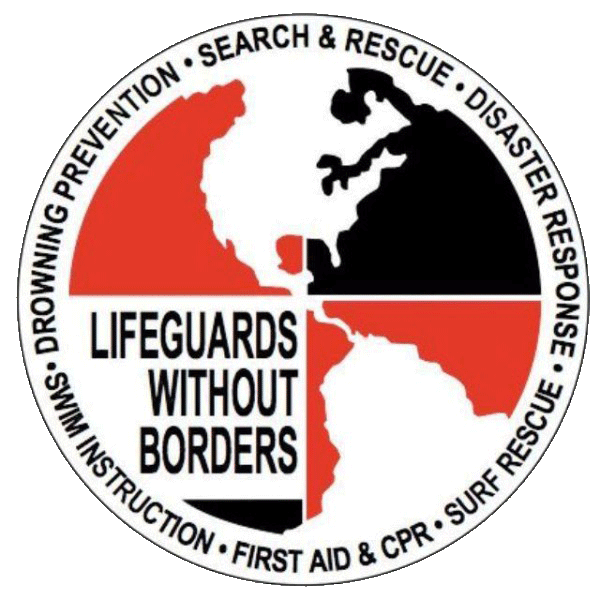 Mission Statement:
Lifeguards without Borders has provided open water lifesaving and drowning prevention training to various domestic and international groups. Wherever there is need, Lifeguards without Borders will do what they can to provide resources, whether it be through program development with their own ranks or through collaboration with other amazing individuals and groups they have met along the way.
History and Today:
Lifeguard without Borders started in June of 2006 when co-founders Dr. Justin Sempsrott and Dr. Andrew Schmidt were asked to develop and instruct a two-day water safety course for Jamaica's first national Search and Rescue Team. Despite not having any international training experience, the two saw a need and knew they could build on their past experiences as ocean lifesavers to provide effective instruction to the course participants. From there the team saw the incredible need for water safety resources and training.
Since then, Lifeguards without Borders has done projects in Jamaica, Dominican Republic, Peru, Florida, Ecuador, and Bangladesh. They have also attended world conferences in Vietnam and Germany for drowning prevention and since 2013 have joined forces with ISLA to conduct training courses in Europe and the United States. For a full list of Lifeguards without Borders projects visit their projects page.
Lifeguards without Borders' co-founder Dr. Justin Sempsrott is also a leading public speaker and expert in drowning prevention and has spoken all over the globe on the subject.
INTERESTED IN BECOMING AN INTERNATIONAL LIFEGUARD?
LEARN ABOUT ISLA'S INTERNATIONAL LIFEGUARD TRAINING & CERTIFICATION COURSE.
To learn more about Lifeguards without Borders visit their website and stay up to date by following Lifeguards without Borders on facebook.