Featured Volunteers: Lily Patterson
Meet our new ISLA volunteer, Lily Patterson! She's a lifeguard, our new marketing volunteer, backpacker, avid traveler, triathlete, and quite the go-getter! We're honored to have her as part of our organization!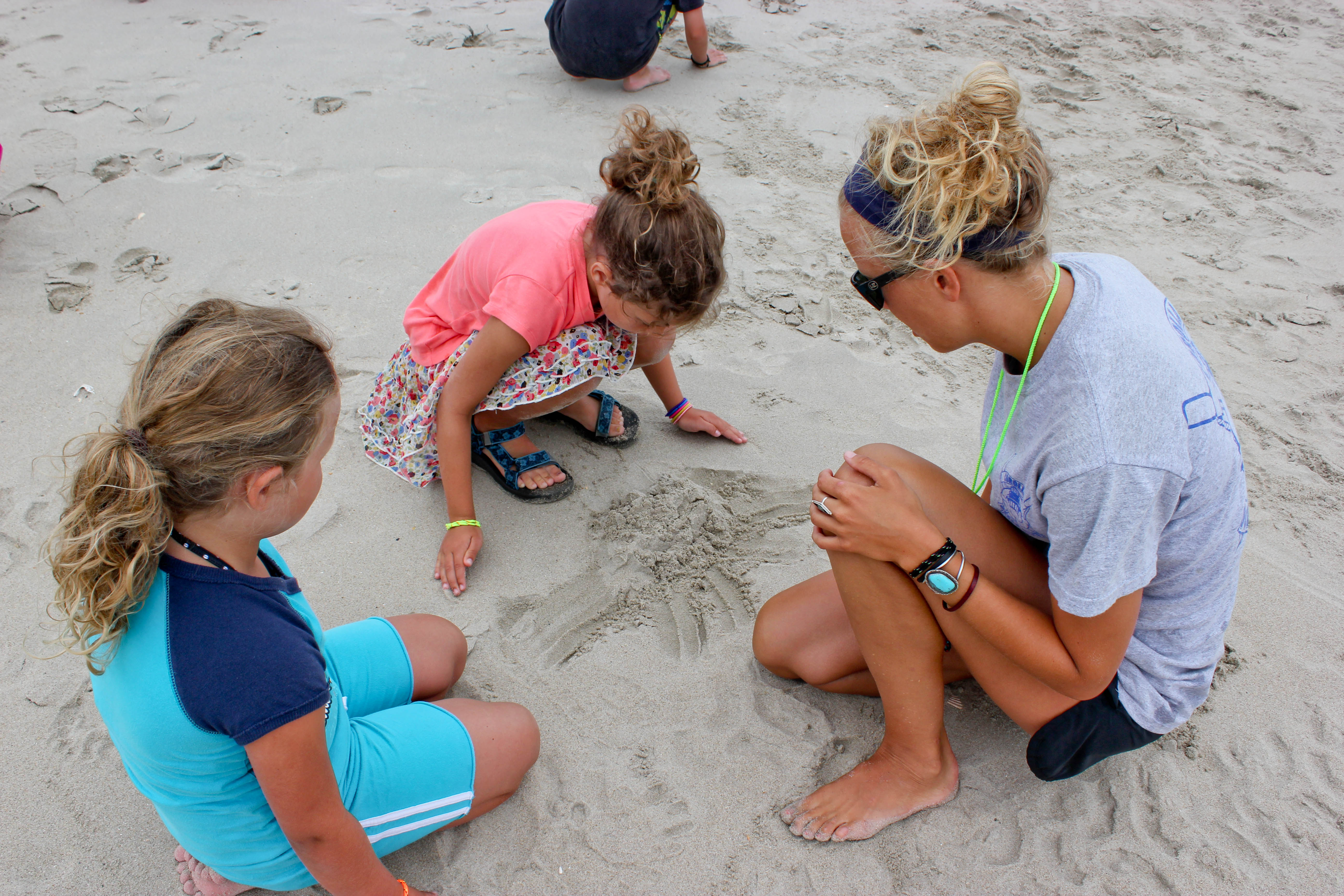 About Lily
To me the essentials in life are being creative and staying active. Working as an Ocean Lifeguard has inspired me to pursue a career helping others find a healthy and fit lifestyle. I also have a passion for design that I want to use to promote issues I truly care about. I believe you should give everything you can and enjoy what you get in return without any expectation.
What is your favorite Beach?
My two favorite beaches in the whole world have to be either Corolla, North Carolina or Wrightsville Beach, North Carolina. I have considered both of these places second homes to me. Driving over the bridge into the Outer Banks or toward Wrightsville gives me a feeling of pure bliss. No matter where I end up I know that feeling will never fade.
When did you start lifeguarding?
Last summer was my first season lifeguarding with Corolla Ocean Rescue. I heard about the agency through a close friend of mine Ross Monroe. After spending the previous Spring working in office setting I knew I needed a change. I never could have predicted how much I enjoyed working by the water every day. To top it off I realized what an advantage it is to work with friends/employees that were both open-minded and athletically talented. It motivated me to be a better person at work and in my own personal endeavors.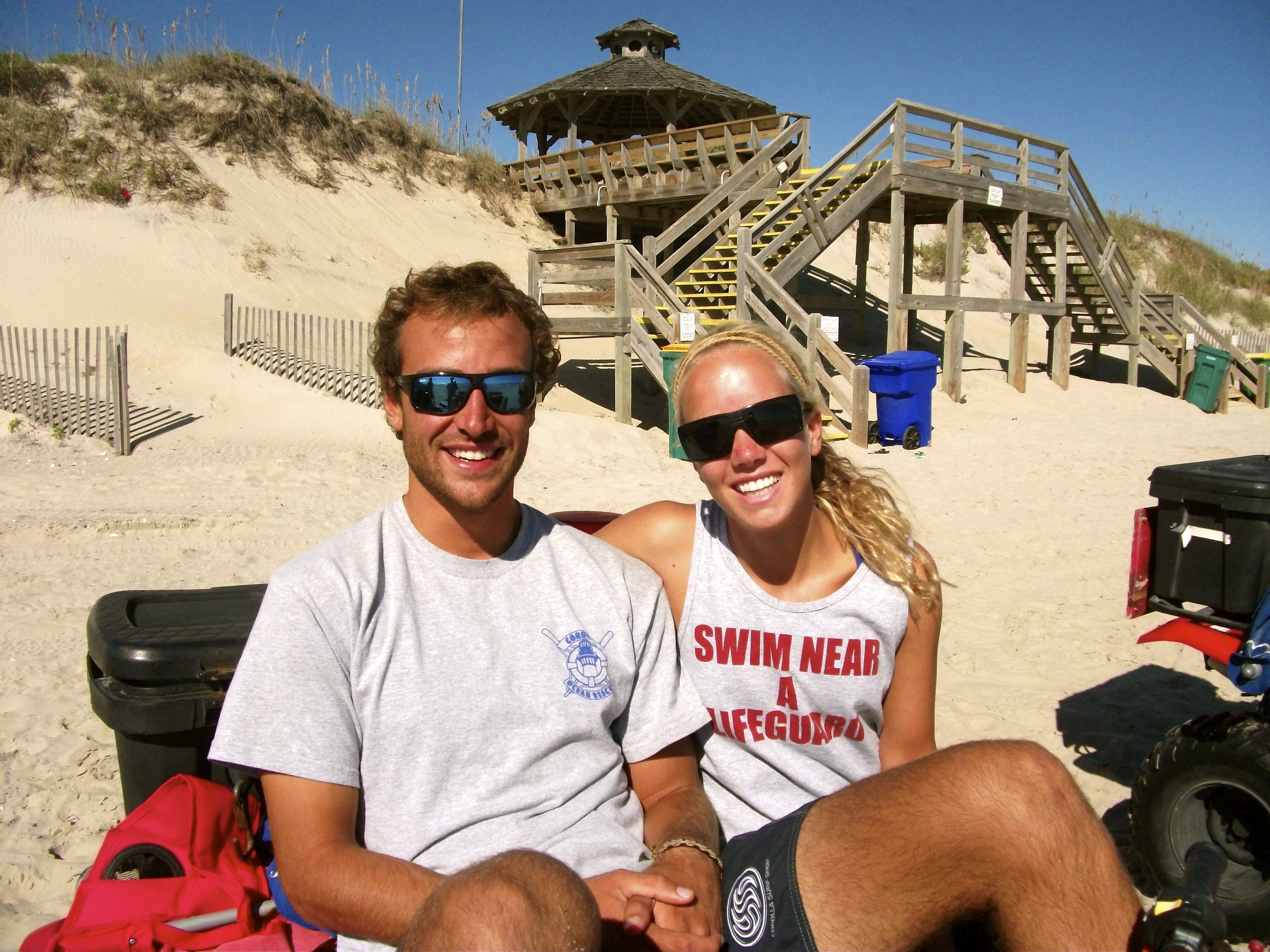 How did you hear about ISLA?
My first encounter with ISLA was through Facebook. I saw an article posted by a friend that I found interesting and followed it to their webpage. From there I learned more and more about what ISLA is doing to prevent drowning worldwide. Thanks to social media I am now becoming a part of this awesome organization!
What interested you most about ISLA?
What excites me most about ISLA is the participation of a positive group of volunteers. The ISLA volunteers are incredibly passionate about building a community worldwide that can both love and respect the water.
What will you be doing with ISLA?
I am looking forward to using my graphic design background to develop new creative marketing materials for ISLA. Also, I am excited to be doing video-editing with footage from ISLA's upcoming Semana Santa Easter Trip's to the Dominican Republic and Nicaragua.
What do you do outside of volunteering for ISLA?
Outside of ISLA I stay active by participating in triathlons and road races. This past October I flew to Austin, Texas to race my first half Ironman. My lifeguarding training helped me glide through the swim and luckily I survived the bike and run. The feeling of pushing myself to that extreme gave me some serious perspective on what I can really accomplish. I would do it again in a second!
What is your favorite place to travel?
One of the most unique places I have ever traveled was the Copper Canyons of Mexico. My brother and I backpacked through Mexico over the course of two weeks. What we saw deep in the canyons was unbelievable. The scenery alone was amazing but the spirit of the native tribes that inhabit that area was overwhelming uplifting.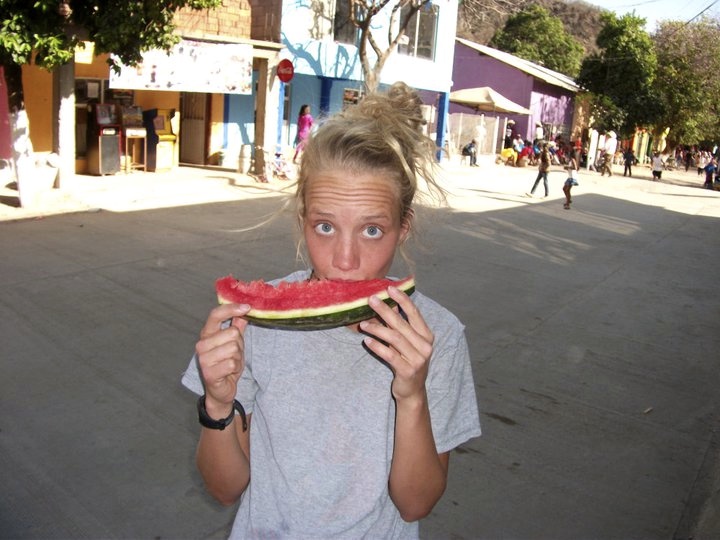 What is your favorite Beach Food?
Nothing is more refreshing after a long day working on the beach than a cold ice cream cone from my favorite local shop in Corolla "Grammy B's Ice Cream".
What is your favorite Beach Music?
When I am listening to music on the beach I love to listen to somebody else's I-pod. It's a quick way to get to know someone and find new music.
What is your favorite piece of rescue equipment?
My fins are my favorite piece of rescue equipment. Once you get used to wearing them the difference in how you move in the water is huge. When the waves get heavy they can be the essential tool for powering through the water quickly.
Favorite quote:
"Beyond the very extreme of fatigue and distress, we may find some amounts of ease and power we never dreamed ourselves to own; sources of strength never taxed at all because we never push through obstruction." – William James