The ISLA Experience: Pete Eich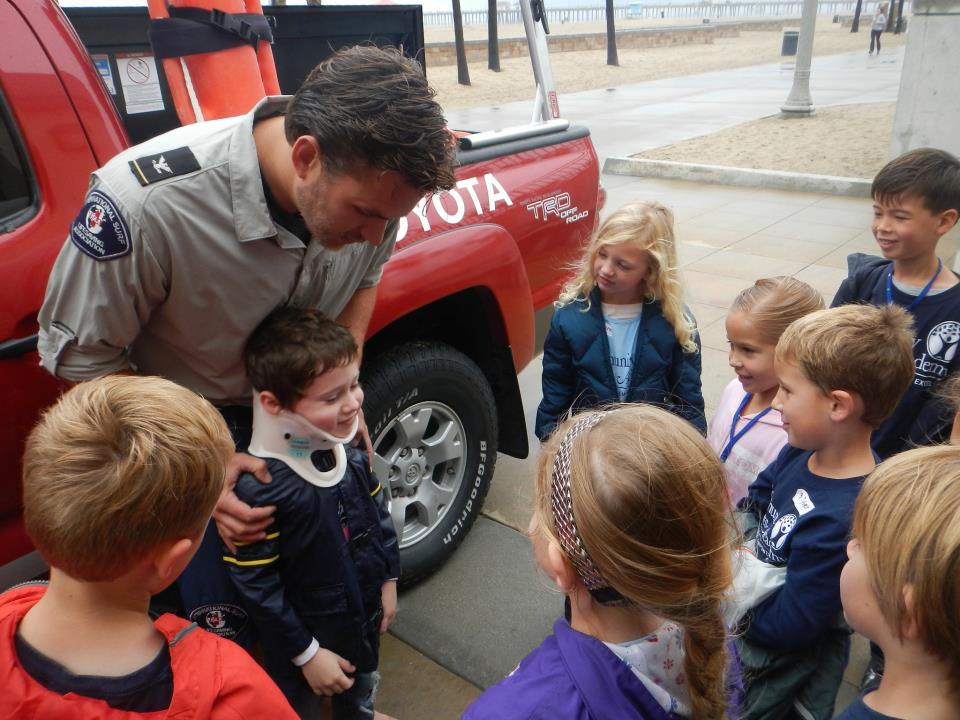 Meet ISLA co-founder and volunteer lifeguard, Pete Eich. Lifeguarding runs in his veins. Predestined to be a lifeguard, he travels around the world sharing his knowledge and passion with others.
What is your favorite beach in the world?
My favorite beach in the world is most likely Piha beach. It's on the north island of New Zealand just north of Auckland. It's a really unique beach because of its location and physical characteristics. Piha can have absolutely monster surf and it breaks really far out. If you paddle straight out on a good day for a surf, you're exhausted by the time you get outside. Luckily though, they have rock cliffs that jut out along the far end that you can walk out on and jump in this constant rip to catch a free ride out. Well, almost free. I have a few rock bites to show for the excursions.
Where have you lifeguarded around the world?
I've lifeguarded in Nicaragua, Southern California, and was part of a lifeguarding exchange to New Zealand. I love lifeguarding and haven't found a job in the world that give me as much pride. The skills of an ocean lifeguard are unique and can't really be learned by just anyone. You learn to predict the future in a way and prevent people from dying. It's kind of hard to find another job with stakes as high and exciting. Most emergency response jobs will receive a call and respond while lifeguards have to recognize the potential for an emergency and dispatch themselves. It's challenging, you have to be on all the time. If you aren't people will die. It's that simple.
Why did you start lifeguarding?
I come from a family of lifeguards. My Dad was a Newport Beach lifeguard and his brother, my Uncle, is still a Huntington City Beach lifeguard. Ever since I was a kid my siblings and I have all been beach bums. As such, we were required to do the Huntington Beach City Junior Lifeguard program. This also led to swimming and water polo in high school. The Aquatic community in Southern California is smaller than you think and soon enough, around the age of sixteen, everyone in that world tries out to be a lifeguard. After all it's a summer job and as a teenager you will not find a better paying summer gig. Once I was in I was hooked, and there was no other job for me.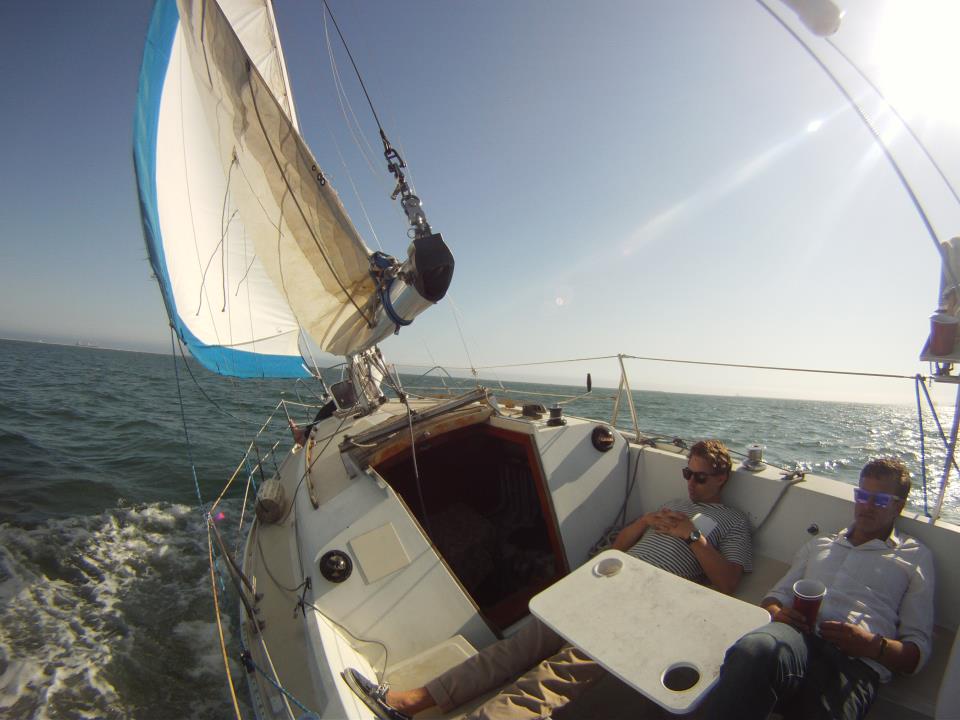 How did you first get started with ISLA?
ISLA was an idea that came about through happenstance. My long time buddy and fellow lifeguard Scott came back from Nicaragua with the wildest stories about how unsafe the beaches are over the Easter Week holiday. The whole country takes the week off and heads to the beach. Keep in mind Nicaragua shares a coast with Costa Rica and has similar surf. Mix in people who don't know how to swim, heavy drinking, and no lifeguards and you've hit the drowning trifecta. So naturally we thought why don't we head over there and hook up with the understaffed volunteer Red Cross and help guard some beaches? Fast forward five years and ISLA has had overwhelming success. I can't believe how far we've come and how many lives we've saved as a result. I now sit on the Board of ISLA as well as heading up ISLAs new educational division and I couldn't be more proud.
What do you love most about volunteering for ISLA?
What I love most about ISLA is that we have an achievable plan. Drowning is one the leading causes of death in the world and it's also entirely preventable. We go to these countries and setup sustainable volunteer lifeguarding programs through local municipalities. In turn, what happens is every lifeguard we train then uses those skills to prevent many drownings in their local community. It's about seeding a community with the knowledge and abilities to the combat the overwhelming drowning statistic themselves. It's not an easy task but it is a simple idea. That's the beauty of it. It's a simple achievable idea that saves lives.
What has been your favorite ISLA project?
My favorite ISLA project is the Nicaraguan exchange. It's where we started and reminds me of how far we've come. To have started out as just extra volunteers to running a full lifeguarding course with Nicaraguans from all over the country, (including some on loan from Navy) is a testament ISLA as an organization. I love when we travel over there and receive such a warm welcome from the Red Cross. They're proud to be working with us and I'm proud to be counted among them as a friend.
What have you learned from your ISLA trips?
The greatest and most fun thing I've realized from these trips is that lifeguards are the same type of people. I could literally match personalities from Nicaraguan guards to New Zealand guards to the guards back in Huntington. At the end of a rough day we all sit around joking over diner. It's funny to see because they have such great attitudes and they are fully volunteers. I feel right at home with these people. They are civic minded and proud to serve the community as ISLA lifeguards. To me that's the coolest thing in the world.
What inspires you?
The most inspiring thing is to see the trainees implement what we've taught them. It's exciting to see. We gave them skills and they've used them. I know that sounds silly but it's huge. It means ISLA is working. They have saved lives with what they learned and without ISLA they most likely would not have.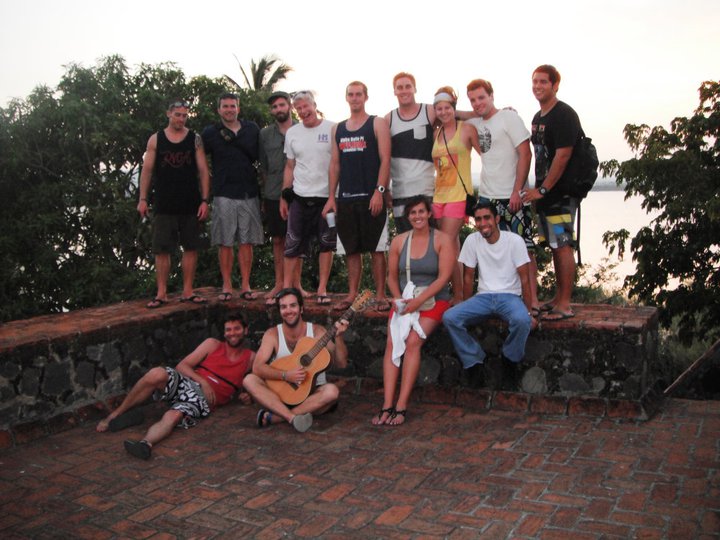 Is there anything that took you by surprise?
What took me by surprise is that some of the things to greatly improve lifesaving in Nicaragua are things you wouldn't think about. Things like sunscreen or an umbrella for shade. I never thought that would be an issue but once we were on the beach it was obvious that guards were spending too much time in the first aide tent. The poor guys were frying in the sun with no sun glasses, no sunscreen, no rash guards and no shade. The sun down there is brutal due to it being so close to the equator and simple things like this change how the beach is guarded. By bringing umbrellas and sunscreen the guards went on patrol more often, were able to set up multiple stations to get out of the sun and covered more beach. Who would have thought we could change the world with tech gadgets like beach umbrellas? Not me.
What do you do outside of volunteering for ISLA?
Outside of volunteering for ISLA I do a lot of things. I work as a Huntington Beach Lifeguard and Junior Lifeguard Instructor as well as all sorts of odd jobs to make it through the winter. It's hard to find jobs that let you take time off to go on these trips so you quickly learn to be dynamic in your skills and take whatever work comes your way. Also I have an intense love for film and literature. I've studied to be a screenwriter for quite some time now and I still pursue that with what little free time I can carve out.
What is the best beach food?
My favorite beach food? Well I'd have to say that cheese strips from Jacks concession stand is the most nostalgic beach food for me. It takes me back to those beach bum days as a young Junior guard, but if I'm being honest I'm hooked on this sandwich from Huntington Surf and Sport on Main and PCH. It's a called a sunrise sandwich cause it's made with eggs and cheese but the trick is to get it on a croissant. Oh man, I eat way too many of those.
What is your favorite beach music?
My favorite beach music is all over the place. One thing though is when I'm on the beach I want it to be acoustic. It just feels like the right tone to me.
What is your favorite thing about lifeguarding?
My favorite thing about lifeguarding is the immediate satisfaction you get. Your hard work pays off. If you hadn't been present and skilled enough to realize the potential for an emergency people would be dead. You know it too because you make contact with so many people every day that have no clue they are in danger and that's the best case scenario. By the time the average person realizes they need help it is way too late. Lifeguards will always be fighting for legitimacy due to how the media views us but not many jobs directly save multiple peoples' lives in such a direct way. It is a big deal but you'd never know it because to us it's really just another day at the office.
What is your favorite lifeguard gear?
Every piece of Lifeguarding equipment is important but if I had to pick a favorite I'd say fins. It is the most dynamic in my opinion. Give me a good pair of vipers and I would be confident taking on surf of any size. Plus I love to bodysurf so fins are a must for me.
What are your hopes for ISLA?
I hope that when people see what ISLA is doing they are inspired to help. I know that lifeguarding is a specific skill but ISLA is an entire organization and volunteers are its backbone. If anyone wants to join the ISLA team I encourage them to contact us. Everyone has skills in a broad range and ISLA needs all kinds to keep moving forward. So if you want to change the world ISLA has a place for you. ISLA has been the most rewarding experience of my life and I know I'm not the only volunteer to feel this way. Teams of people are why ISLA has progressed so rapidly and it's all a labor of love. Find us on Facebook or hit us up on our site. I love when new people get on board.