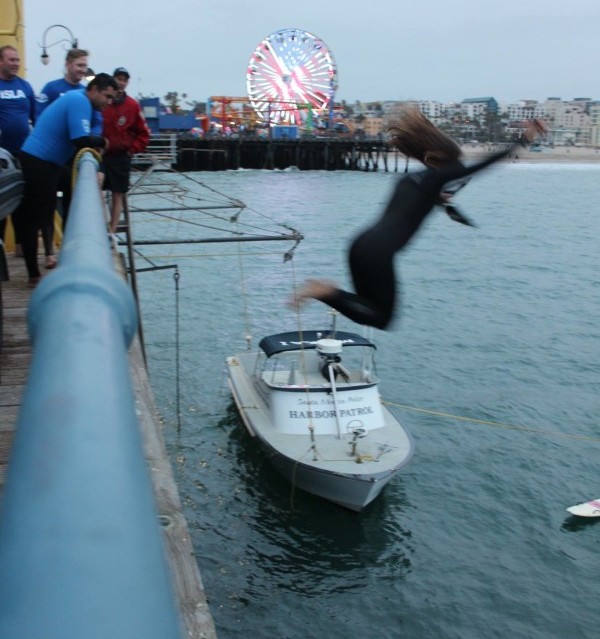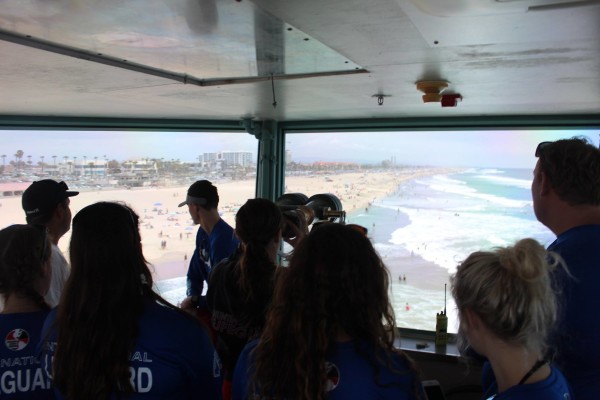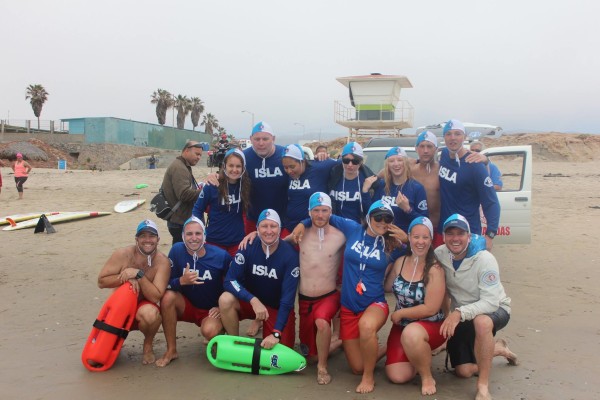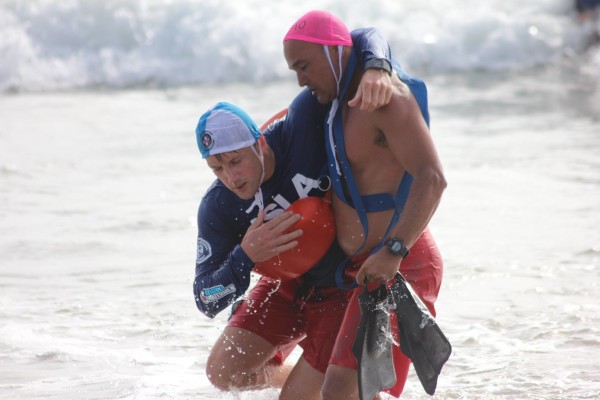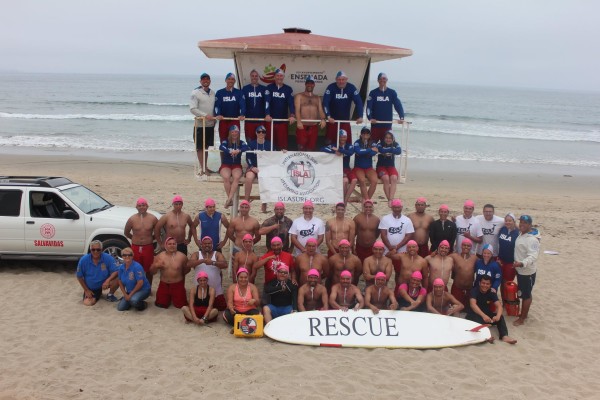 ISLA & Lifeguards Without Borders has just finished its very first humanitarian project in Southern California! We were extremely happy to welcome our volunteers from Australia, Ireland, Canada, New Jersey, Florida, and California! For the first several days our volunteers visited the beautiful and iconic beaches of Southern California and received VIP tours of several lifesaving agencies, before they headed down to Mexico to conduct our 3-day Basic Open Water Lifeguard Course in Ensenada.
With the coordination and assistance of Ron Jensen (ex San Diego, California lifeguard), and his agency Salvavidas Baja, ISLA volunteers led a 30 hour academy-style lifesaving training course that included classroom and practical lifeguarding techniques, as well as lessons with an emphasis on discipline and professionalism. Thirty Five participants from various Mexican agencies (Civil Defense, Ensenada Fire Department, Salvavidas Baja, Cedros Islands Lifeguards), as well as several independent lifeguards from the adjacent areas, braved gloomy spring conditions to participate in our training program. Some participants traveled great distances and made great personal sacrifices to attend the academy. Twenty-two of the participants earned ISLA's International Open Water Lifeguard certification.
According to Ron Jensen, this was the first time so many various agencies had come together to share/learn techniques, with the goal of advancing the professionalism of surf lifesaving in Mexico. Ron also informed us that the Cedros Islands Lifeguards will be taking their training and skills back home to establish the first-ever lifesaving service for the residents of the Cedros Islands.
In addition to their instructing responsibilities, ISLA volunteers were able to experience some of what Southern and Baja California have to offer. This included beach side camping in Ensenada, seeing a Native American heritage sight at La Buffadora (a massive blowhole that has an entire town that's built around it), meeting the winners of the world famous Baja 500 off-road race, observing the Hollywood sign from the Griffith Park Observatory, partaking in the "Great American Pastime" by going to a Los Angeles Dodgers baseball game, jumping off the "World Famous" Santa Monica pier, and swimming through secret caves in Laguna Beach to mention just a few!
We would like to thank our hosts Ron & Ester Jensen of Salvavidas Baja, our volunteers for their selfless efforts, the SoCal lifesaving agencies for the opportunity to tour their facilities (Santa Monica Harbor Patrol, Huntington Beach Lifeguards, and Newport Beach Lifeguards), all the participants in our lifeguard academy, and everyone else that made this project possible. This was the first ISLA project in our own backyard; where our organization was founded. You have all made this unique experience all the more memorable. Keep your ears open for more upcoming opportunities to help save lives around the world.
Bueno! Bueno! Bueno!
–D. Wags