10-17-13 : London Gatwick Airport
I've just wrapped up a three day visit to the Royal National Lifeboat Institute (RNLI) Headquarters in Poole, Dorset.  This was one of the main reasons I came to Europe, and I am so glad I did.  The RNLI blew me away in every aspect of their operation.  They started as a charity that focused on putting lifeboats manned by volunteer rescue crews on the coast in Britain, and have evolved to now include a massive lifeguard service, an entire research and development branch, an in depth water safety messaging and marketing  staff, and an incredible hotel and training center.  The RNLI is unparalleled; they are the only organization in the world doing this quality of drowning prevention work on such a grand scale.  I hope and dream that ISLA becomes a fifth of what the RNLI is! I don't have nearly the space or time to tell all, but I will hit a few of the highlights below.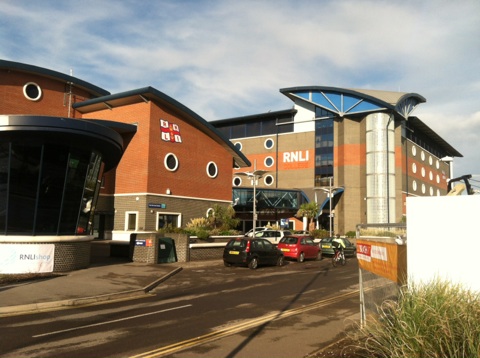 Probably the most important part of my time with the RNLI was the time I got to spend with Steve Wills, the International Development Director.  Steve and his team have been running lifeguard trainings in Africa and Asia for the past few years.  When we started talking, we figured out quickly that our two courses are extremely similar; they are designed to teach the raw basic lifeguard skills in a very short amount of time in a low resource environment.  We got to share stories and techniques, ideas and dreams.  Steve thinks and works very much like the ISLA team, he sees a need and does what needs to be done to fulfill it regardless of politics or perceived barriers.  Steve and his team think outside the box, and at the heart of everything they do is the mission to save lives.  I look forward to learning and working more with Steve as we both continue to find the best way to contribute to drowning prevention and lifeguard development where it is needed abroad.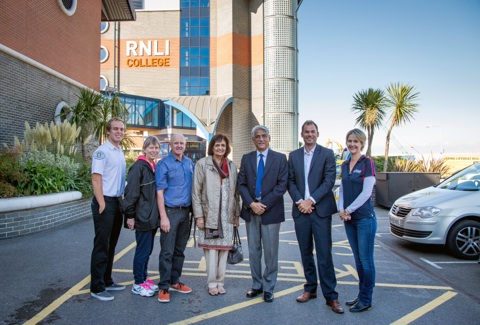 I also got the chance to meet some of the core staff of the lifeguard part of the RNLI operation, see the local beach and check out their equipment (lifeguard towers with sinks, heaters, and stove tops!).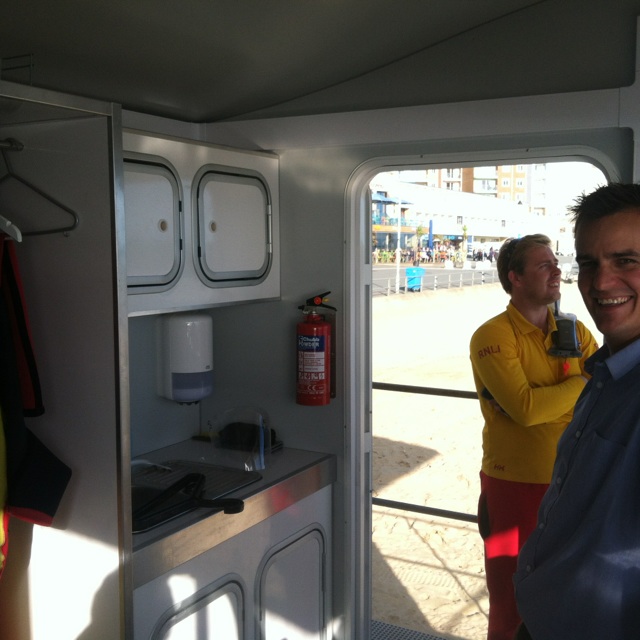 I got a chance to talk with some fantastic folks in the research and marketing department tasked with figuring out who is drowning in Britain, and what is the right way to reach them with a water safety message.  Many of my afterhours were spent with one of the divisional lifeguard trainers named Darrin, a great guy who I learned quite a bit from.  We talked a lot about the continuing education that lifeguards and lifeboat crews are required to receive, and the way that training is delivered.  Again, on a whole different level from anything that is going on in the states.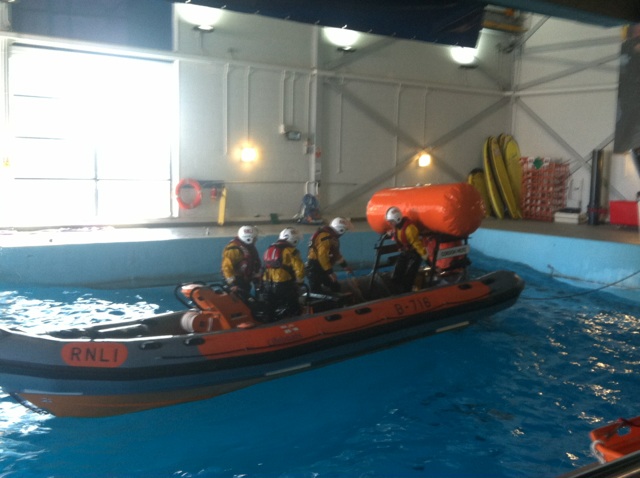 Part of my time at the RNLI was shared with some wonderful folks from all Australia and India, all on their way to the conference in Berlin.  We got to share about our own projects, and it was amazing to hear about some of the work going on related to drowning prevention in other parts of the world.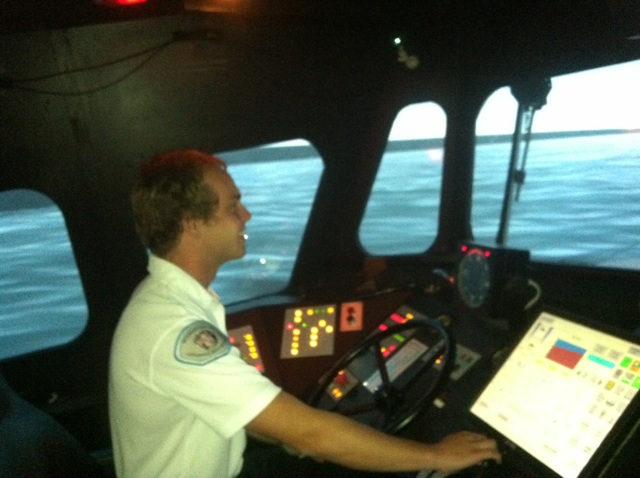 I learned so much during my time in Poole.  I saw a whole different perspective on lifeguard operations and management, gained insight to an incredible system of holistic drowning analysis and applied intervention, and soaked up everything I could about the international development projects happening around the world.  I was inspired by every part of the RNLI, from the fact that their office space has no walls to the progressive nature and passion of every department; these people are running one hell of a machine.  On top of all that, this was the beginning of some lifelong friendships and very productive working relationships.  I'm already itching to get back to do more work with the phenomenal people at the RNLI.
About to board a plane to Berlin!
-Will