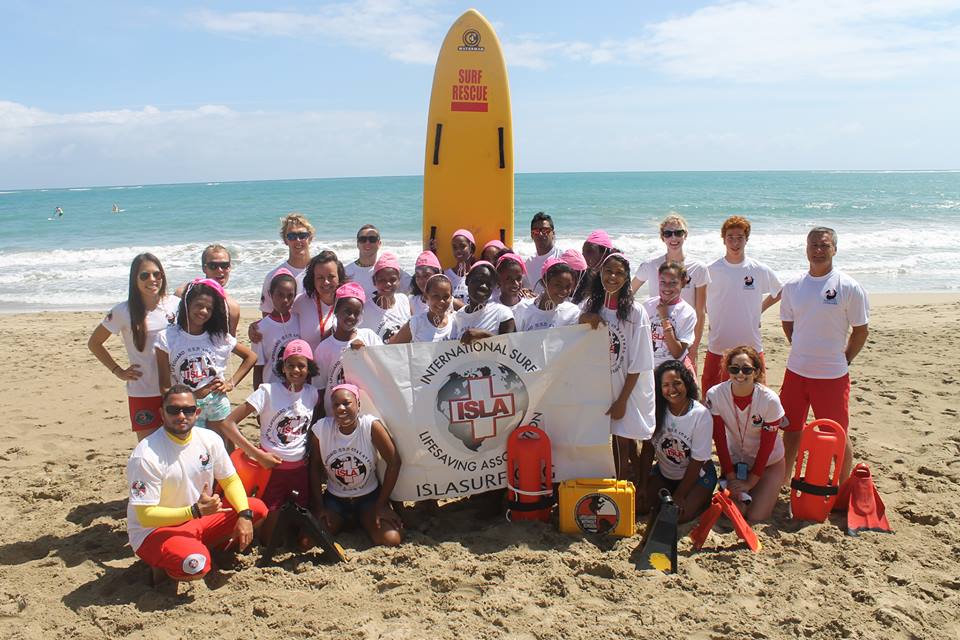 This April, ISLA had the opportunity to meet the amazing team and young ladies at The Mariposa DR Foundation!
For three days, our ISLA volunteer team, taught the young girls basic water safety and lifesaving skills!
View the photo albums from Day One, Day Two, and Day Three!
We taught :
-How to spot danger in and around the water
-How to protect themselves before entering the water
-How to use buoys and surf boards for rescues
-How to carry victims to safety
-How to care for injuries (using towels, sandals, and even your own t-shirt!),
-First aid
-Adult CPR
-And so much more!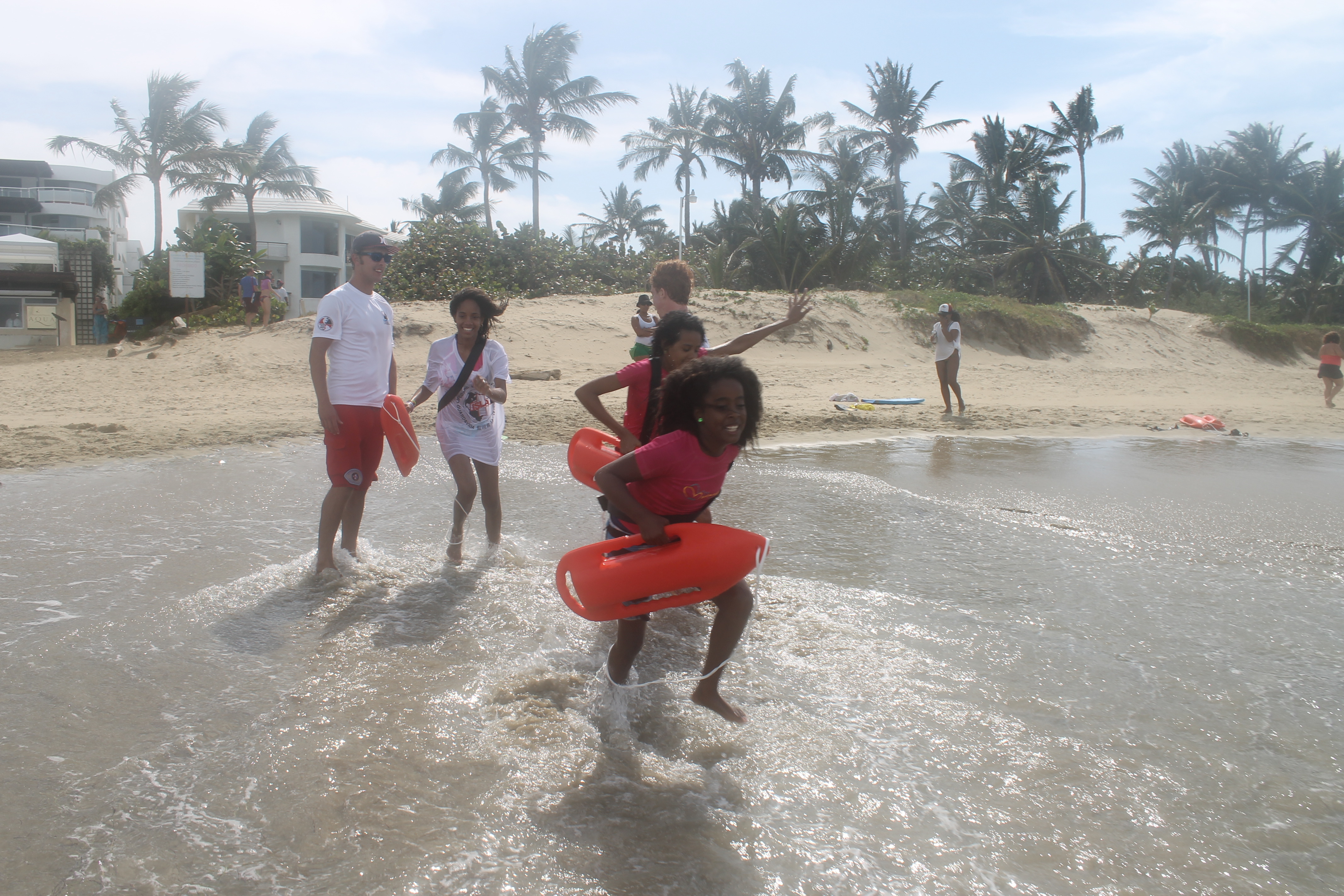 Our ISLA Dominican Republic team 2014 was made up of:
Will Koon –  Lifeguard at California Department of Parks and Recreation, Vice President of Operations
Raquel Lizarraga – Vice President of Development at ISLA
Nathalie Vallieres – Liaison and Communication Officer, Faculty of Engineering at University of Ottawa
Miguel Baez –  City & County of Honolulu Ocean Safety Officer
Ariel Crocker – Lifeguard at City of Del Mar, California
Jenalea Cree – Lifeguard and Junior Lifeguard Instructor at Crystal Cove State Park, California
Scott Armstrong – Lifeguard at Crystal Cove State Park, California
Richard Ghiotto – Emergency Room Nurse at Baptist Medical Center Beaches, Lifeguard at Jacksonville Beach, Flordia, and Lifeguard without Borders
Steven Vaughan – Captain at Elizabeth City Fire Department, North Carolia
Joe Perez – ISLA Dominican Project Coordinator and  Lifeguard
Marcel Mera Garcia – ISLA trained Lifeguard
It was such a great experience for our team and at the end of the three days it was hard for us to say goodbye to the girls! To make this all happen ISLA worked with the Executive Director and Founder of The Mariposa DR Foundation, Patricia Thorndike Suriel, Program Manager, Amanda Bucci, and Pamela Cuandos. We would like to send a big THANK YOU to the Mariposa DR team!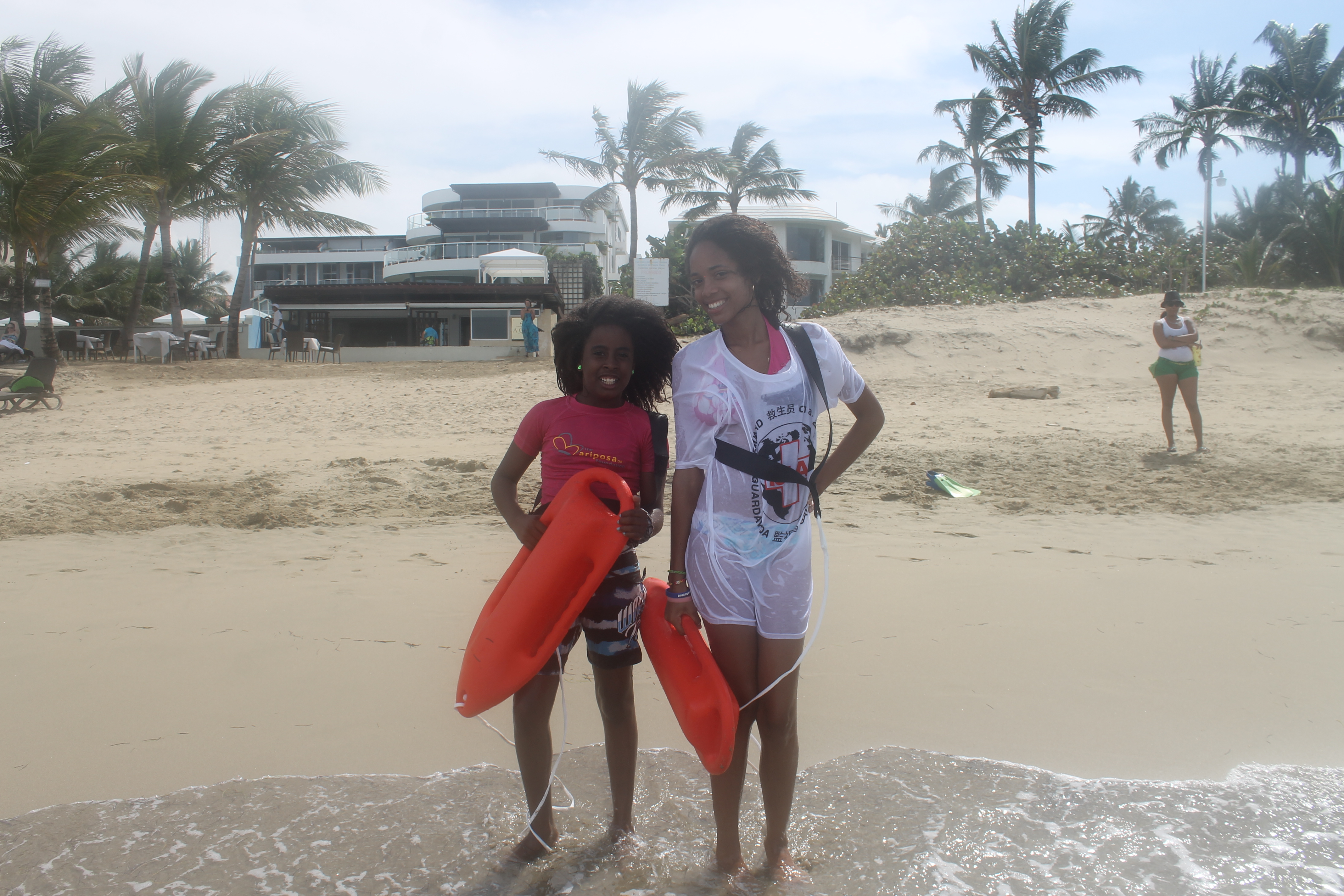 The Mariposa DR Foundation was founded in 2009 by a group of caring volunteers and children who were inspired by past works, and the urgent need for community-based solutions to end poverty. Their mission is inspired by the United Nations Millennium Development Goals. These goals include eradicating extreme poverty and hunger, achieving universal primary education, promoting gender equality and empowering women, reducing the child mortality rate, improving maternal health, combating HIV/AIDS, malaria, and other diseases, ensuring environmental sustainability, and developing a global partnership for development. Achieving these goals is dependent upon the education and empowerment of women and young girls.
Studies show that every year of schooling increasing a girl's future earning power by 10 to 20 percent
Girls make up 70 percent of the world's 125 million out-of-school youth.
One in seven girls in the developing world marry before the age of 15.
Girls who receive an education marry later, have fewer children, and are more likely to seek healthcare for themselves and their children.
The positive impact of girls' education has been shown to transcend generations, resulting in better health outcomes among women, their children, and eventually their grandchildren.
Learn more about The Mariposa DR Foundation and help us Spread the Word! Learn more about how ISLA got involved in the Dominican Republic!