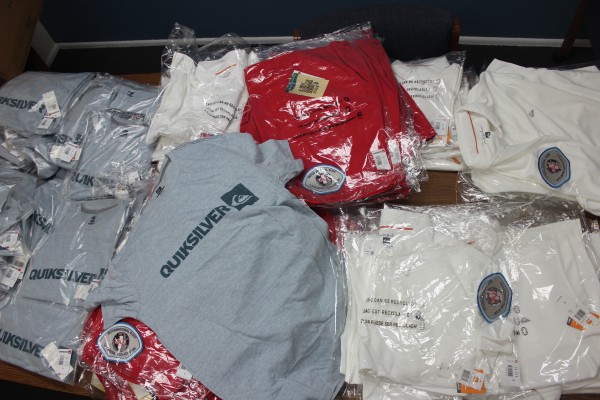 Quiksilver Foundation donates to ISLA for projects in the Dominican.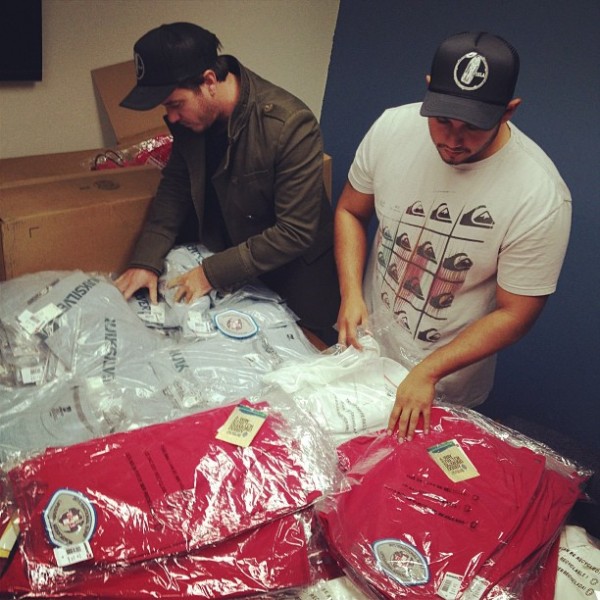 ISLA Directors Henry and Olin prepare the uniforms for transport to the DR.
ISLA wanted to give a shout out and special thanks to the Quiksilver Foundation for their product donation valued at over $7500 for ISLA's upcoming projects in the Dominican Republic this month!
The Quiksilver foundation gave enough clothing and uniform items to outfit ISLA instructors as well as the 100+ Dominican students who will be in the two courses ISLA is planning to run over the Thanksgiving week.
An ISLA team leaves as early as next week to prepare for the course. We will keep everyone posted on the adventure and the incredible work planned to train and prepare Dominican students to save lives in their own communities. Thanks again to the Quiksilver Foundation and check back for updates on the success of ISLA's upcoming trip!
Check out the Quiksilver Foundation's website to learn more about some of the amazing initiatives they support all over the world!
Learn more about ISLA's in the Dominican Republic.