In the Fall of 2011, I was studying abroad in the Dominican Republic when Hurricane Irene tore through the Caribbean.  At the time, I was taking a community health class at the University in Santiago where I was living, and my professor's husband found out I was a lifeguard and asked if I would be willing to help in some of the recovery and flood rescue efforts after the storm.  I jumped at the opportunity, and quickly found out that emergency services and water safety in the Dominican Republic were worlds away from my experience working for California State Parks in Huntington Beach.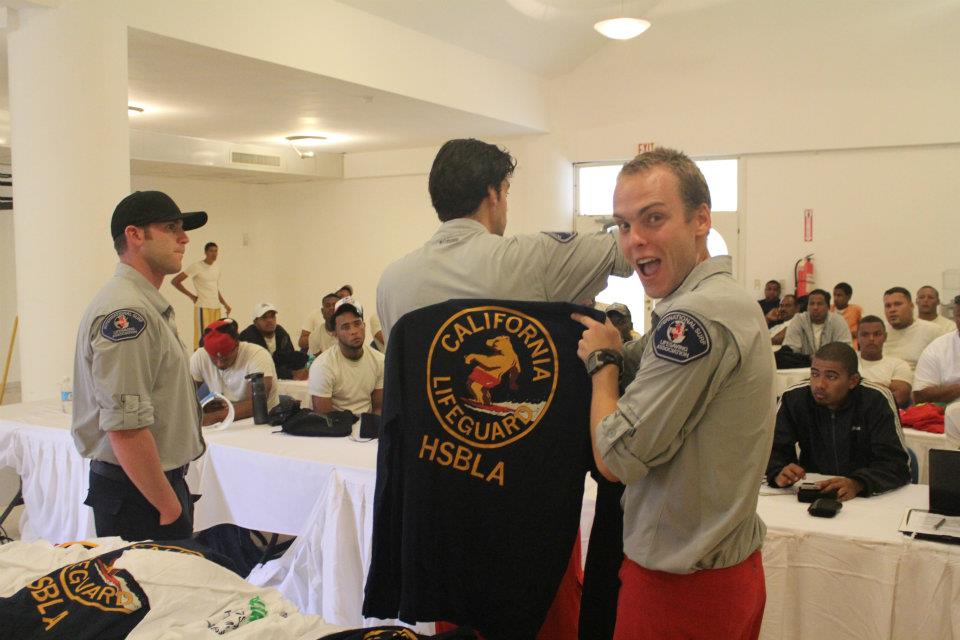 After the hurricane recovery was complete, my new contacts at the Dominican Civil Defense asked if I would be willing to help train some lifeguards in the Dominican Republic.  I thought about it for a few days, and contacted fellow lifeguard Henry Reyes from the City of Huntington Beach who was volunteering with an organization that had done some lifeguard work in Nicaragua (ISLA). I asked Henry if he would be willing to organize a team from the states to come down and help teach a basic beach lifeguard course, and he responded quickly with an excited yes!
From this point, it was my job to coordinate the course, and Henry's job to get the instructor team together.  I put Henry in contact with fellow California State Lifeguard Leo Oorts, and the two quickly added Huntington State Guard Jesse Heydorf, Huntington City Guard Morgan McGowan, and infamous Corolla Ocean Rescue Captain Mike Hudson from North Carolina.  They secured some critical support from the Huntington State Beach Lifeguard Association, California State Parks Training Division (with the help of Torrey Pines Lifeguard Ed Vodrazka), and the company, Auto Accident Refund.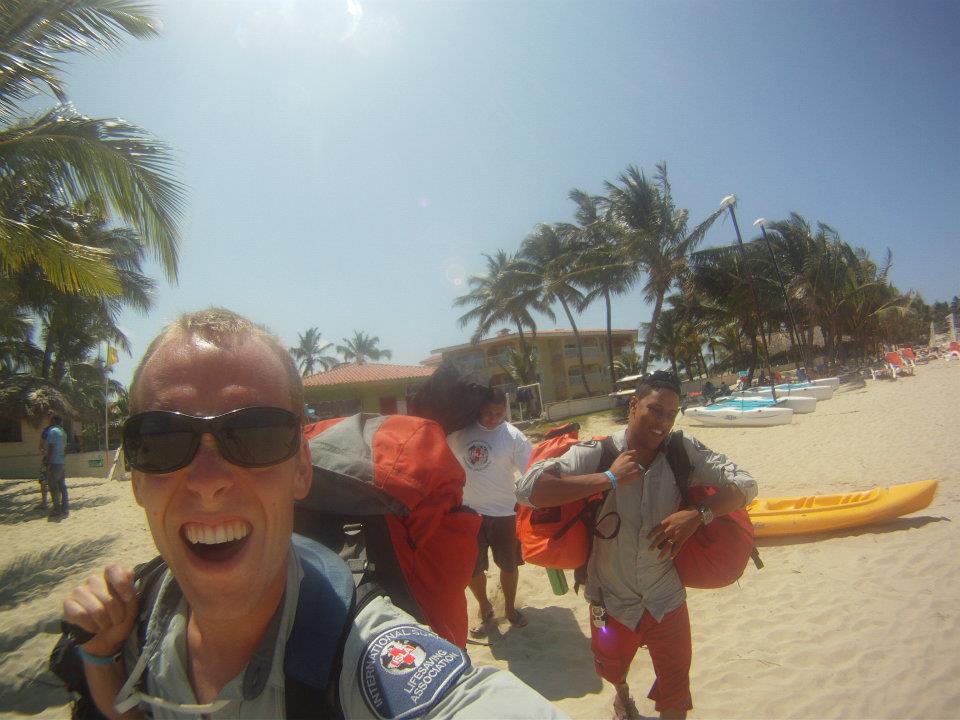 On my end in the DR, things didn't come together so smoothly… to say the least.  I worked with a few different groups to cover accommodation, food, and transportation for the group.  Too make a very long story short, one week before the planned training the arrangements for our training location and sleeping arrangements fell through and I was left with nothing except 6 willing volunteer Lifeguard instructors who had already purchased their airfare.  I was desperately trying to figure out what to do, and spend the next four days traveling all over the north coast of the country trying to find place to salvage this massive project.
Discouraged and running out of steam, I took a bus late one night from Santiago to Puerto Plata for a last ditch effort to try and find a place.  My plan was to visit the hotels and resorts and ask for a place to host the course in exchange for free training of hotel employees.  On the bus I saw another guy, and we started chatting.  The man's name was Kelvin Duek, and he had lived in the DR for close to 15 years.  Eventually I told him my sob story and the hail marry plan to salvage a humanitarian project, to which he shook his head offering several choice words about Dominican government agencies.  He then gave me the phone number of a friend and former business partner of his, and told me "if anyone can help you, this guy can."
That guy was Gordon Gannon.  Gordon, a Canadian expat, had lived in Cabarete for over 20 years and was very well connected.  The following morning I gave him a call and explained my situation.  He told me he would call a few people to see what he could do.  Not feeling very confident, I started walking down the beach visiting hotels.  After 4 rejections it was noon and I was starved, so I walked to the next hotel, the Viva Wyndham Tangerine in Cabarete, to eat lunch.   As I am sipping on my presidente my phone rings, and I answer to Gordon's excited voice.   He tells me that the General Manager at Viva (ironically where I am sitting having lunch) used to be a lifeguard in Italy and was willing to donate use of their beach space and the conference room at the hotel for us to host the course!  I immediately guzzled down the rest of my cervesa and ran to meet the GM Diego Girbaldi and thank him for the support.
Gordon and Diego had effectively put together everything we needed for this course in a few short hours, a couple of days before the team from California arrived.   Months of work, failures, trials, and many lessons learned led to the first ISLA Basic Open Water Lifesaving Course in Cabarete, Dominican Republic, and we still owe Gordon and Diego a HUGE thanks for making it all happen!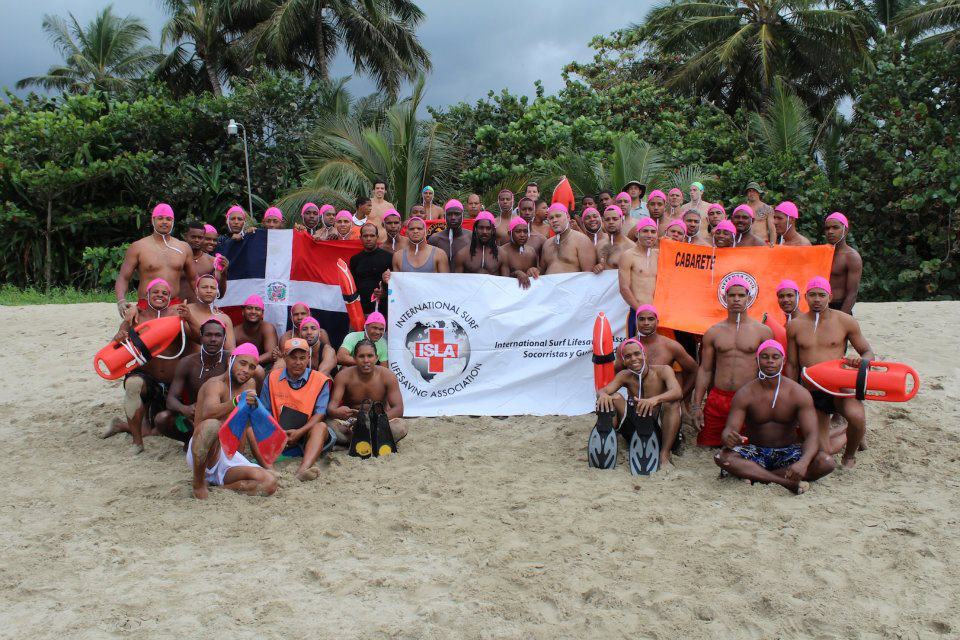 This year is our 4th trip to the Dominican Republic. Since our first project, we have:
Sent 25 volunteers
Offered 3 courses
Trained 120 people
Certified 64 lifeguards
Saved 574 lives through rescues, preventative action, and medical aids.
I can't wait for our 4th trip! Our team arrives Tuesday in the Dominican Republic! Stay posted for updates!
–Will Koon, Vice President of Operations