Featured Volunteer: Tyler Erwin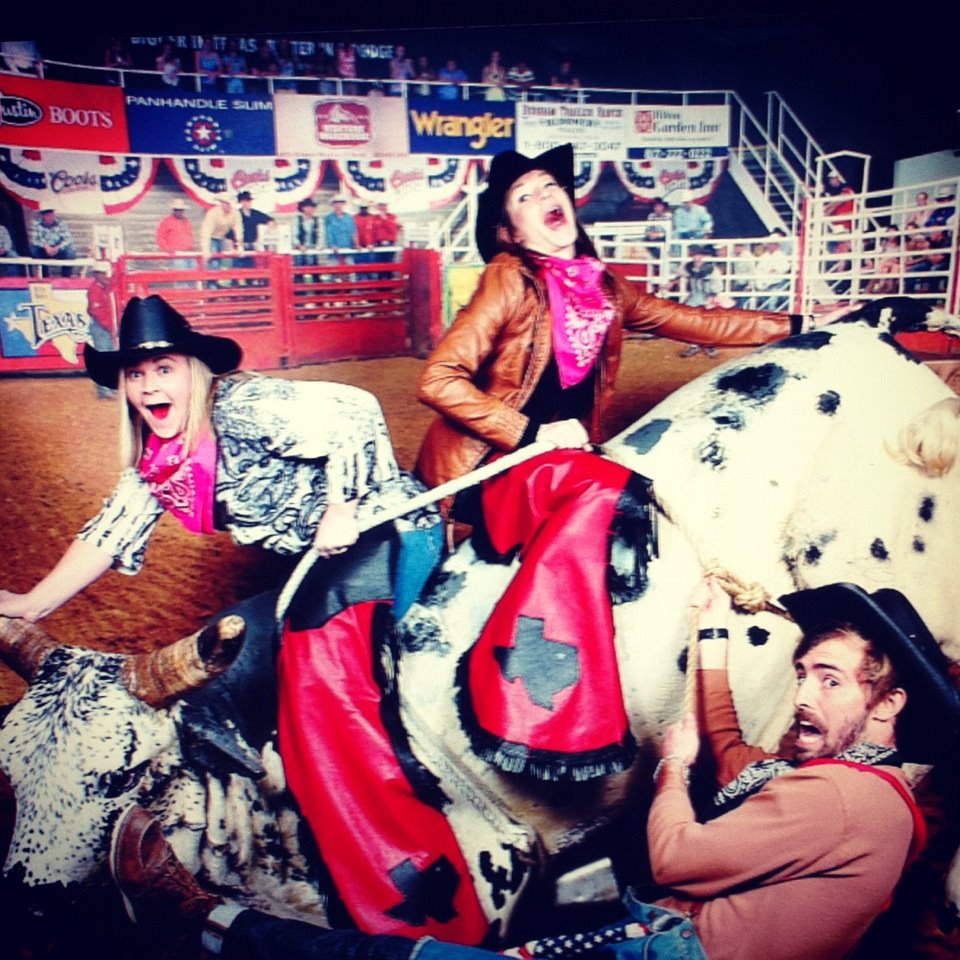 Get to know ISLA volunteer Tyler Erwin. Lifeguard Extraordinaire, Rock Climbing Guru, Bull Rider Aficionado, and ISLA's International Junior Lifeguard Coordinator. This Easter, he will be leading ISLA's first Junior Guard Camp in the Dominican Republic!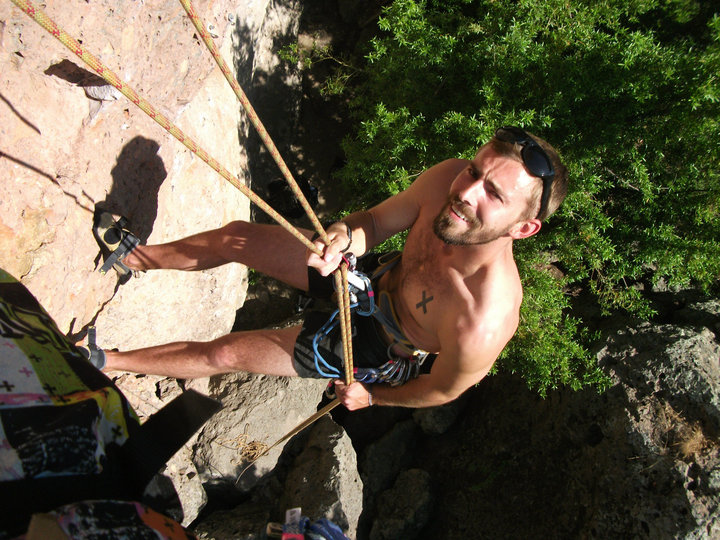 What is your favorite beach in the world?
I discovered my favorite beach when I was about ten years old, it is located on mainland Mexico, about 45 minutes north of a town called Zihuatanejo, the beach is called La Saladita, it is a left point break that can be described as Malibu, but breaks left. I have traveled down to that many times since first discovering it, and continue to go down there to visit my father.
Where have you lifeguarded around the world?
I have only worked as a lifeguard in two places, California, and Nicaragua. This year I am  the Program Coordinator/International Junior  lifeguard Coordinator for the Dominican Republic trip around Easter season.
When did you start lifeguarding?
I suppose it could be said that I started lifeguarding when I was 8 years old, as a junior lifeguard for sunset beach and then for the city of Huntington Beach. When I turned 16, I became an Ocean Lifeguard for the city of HB and when I turned 18 I began my time as a Junior Lifeguard Instructor.
Why are you a lifeguard?
I have had many different jobs over the years but lifeguarding is the one thing I keep coming back to. I lifeguard because it matters. Out of all of the different work I have done I have never found anything as fulfilling as finishing a busy day knowing that through my own power I have saved lives, by literally pulling them out of the ocean, it really kind of makes everything else seem a bit empty.
How did you first get started with ISLA?
ISLA was created by 4 coworkers of mine and I first got started with ISLA when I was invited to go on the 3rd trip to Nicaragua. I have always flirted with the dream lifeguarding abroad. Sitting on a beach in the sun, in a foreign country, following the crowds. Doing what I can do to make sure that everyone has a good time and makes it home safely, that sounds like a good time to me.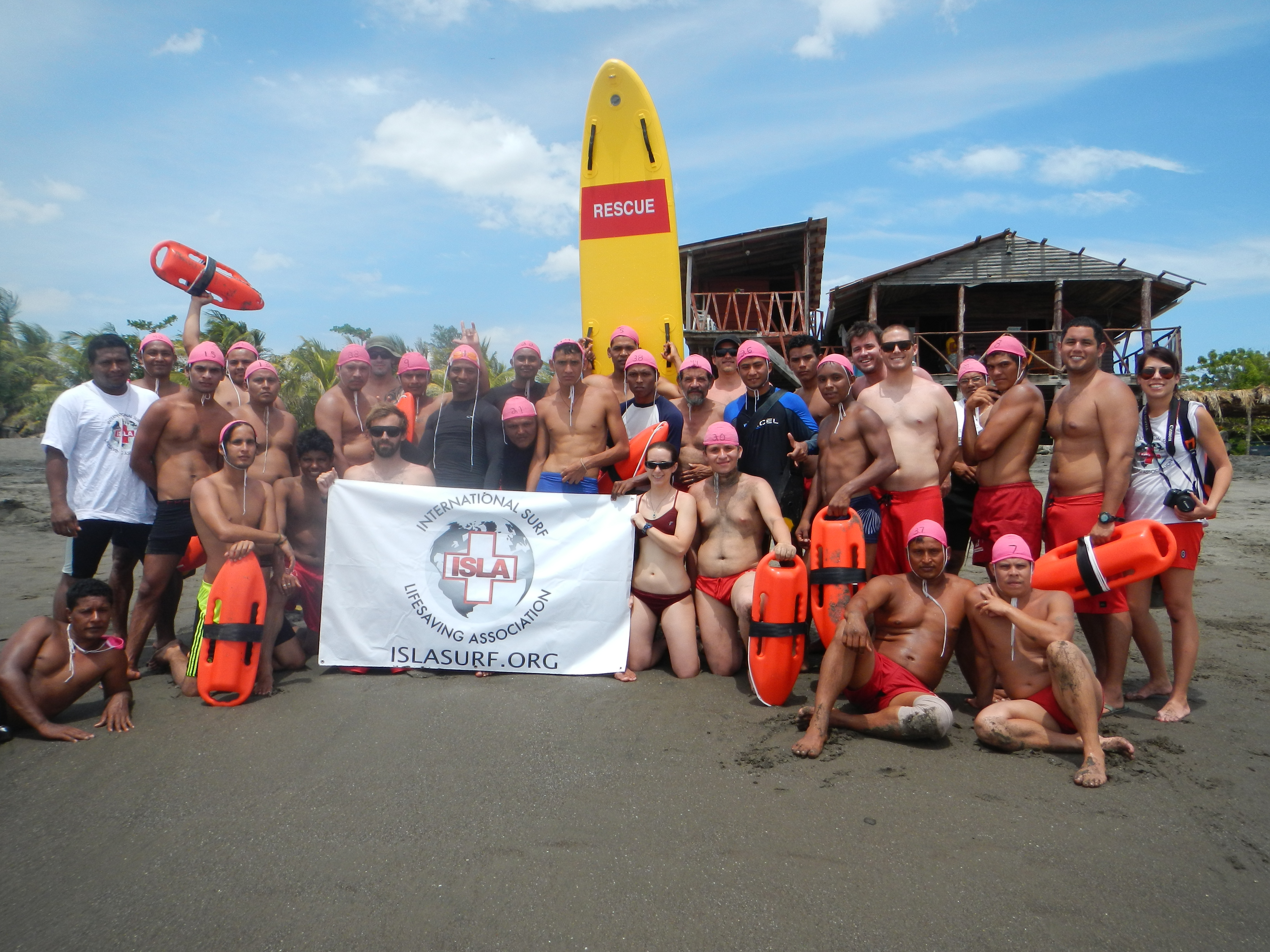 Last year when I heard ISLA was going on their 4th trip  to Nicaragua I was in a slump, I was bored, I thought, hey I have this skill set that can be really useful in the right situations, and hey, I love the beach, and hey, I love to travel. ISLA just seemed to take all the things I am good at, and all the things I like, and mixed them into one trip.
What interested you most about ISLA?
I was most interested in the travel when I first started with ISLA. But now the thing I like most about volunteering with ISLA, is that I am able to provide meaningful help in a place that can really use it. Also it may seem shallow, but it does not hurt when I am meeting people and I get to tell them I volunteer as an International Lifeguard Coordinator, and I travel to developing countries to work with officials to form unique lifesaving programs that will save the most lives with the resources available.
Favorite thing about the ISLA project you were on?
My favorite thing about the ISLA trips that I have been on so far has been the fact that I never really know what is going to happen next. I have spent hours in the back of flatbed trucks, slept in tree houses, participated in massive rescues, and gnarly Medical aids. Every morning that I wake up to find myself on one of these trips I am excited to see what the day will bring me.
What have you learned from your ISLA trips?
From the trips and through working as a lifeguard in a developing country, I have really learned the value of the knowledge that a lifetime of guarding has given me. In the states lifeguards are all over the place, through ISLA I've learned that we are really fortunate to have the resources and support system we do.
While in Nicaragua I was shocked to see how willing people were to donate their time to help others. I remember once talking to an amazingly fit 65 year old man, who was taking our lifeguard course. He had volunteered the week of Semana Santa (Easter) for more than 30 consecutive years. When asked why he insisted on volunteering with the Nicaraguan Red Cross/Red Crescent year after year, he looked at me with a slightly confused look on his face and said, "I volunteer because we help people, and in my country there are many people who need help". One thing I have learned through the people I have worked with in ISLA is that instead of spending one's life worrying over "things", it is much more rewarding to take that energy and use it to help people. Through teaching lifeguarding procedures we empower the people, helping them so they may help themselves and help others.
What inspires you?
The thought of going somewhere I have never been before.
Is there anything that took you by surprise?
On my first ISLA trip I was really surprised when we arrived at the beach, took all of our stuff out of the huge flatbed trucks and watched those trucks turn around and drive away. Myself and 6 other volunteers were left 2 hours away from anyone who would be able to give us help if we were to find that something was outside of our skill set, or worse than we could handle.  While there were some situations that really tested our knowledge, we handled it, and when obstacles appeared, we conquered them.
What do you do outside of volunteering for ISLA?
Outside of ISLA, I am a beach lifeguard for the City of Huntington Beach. I read a lot. Travel a bit. And Rock climbing is pretty fun too.
What is the best beach food?
Cheese strips.
Favorite beach music?
I have really fallen for the music that is played in Nicaragua during Semana Santa. It's good to dance to.
Favorite thing about lifeguarding?
Lifeguarding can be hours of sitting around not moving, separated my minutes of extreme activity, and anxiety. My favorite thing about lifeguarding is the instant gratification that goes along with pulling someone out of the water. The look of relief in the eyes of someone who was convinced they were about to die; it is not something that leaves you quickly. Knowing I have had an impact on another persons life in a positive way is life affirming. I may not be able to remember all I have helped over the years, but what I do walk away with the feeling that I have participated in something significant.
We're looking to add more people to our volunteer team. Are you someone with the desire to travel the world? Someone passionate about helping others? Are you interested in volunteering for an organization that changes the lives of thousands of people around the world?