Featured Organization: United States Lifesaving Association USLA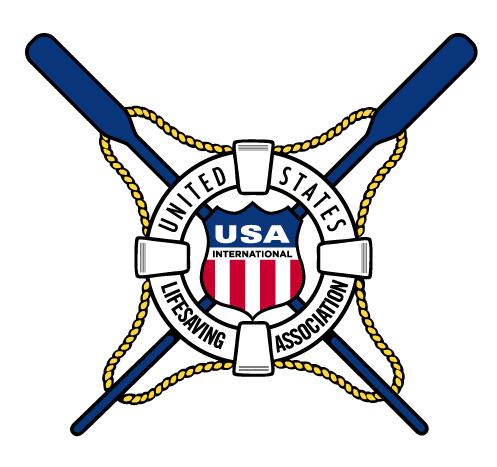 Mission Statement:
The United States Lifesaving Association is America's nonprofit, professional association of beach lifeguards and open water rescuers. USLA works to reduce the incidence of death and injury in the aquatic environment through public education, national lifeguard standards, training programs, promotion of high levels of lifeguard readiness, and other means.
History and Today:
Founded in 1964, there are now more than 100 chapters of the United States Lifesaving Association, each affiliated with local lifesaving services and beach patrols, and composed of employees of those organizations. The chapters form regions, of which there are now eight. Each USLA region has a president and its own board of directors.
The National Board of Directors of United States Lifesaving Association is made up of delegates sent by the regions to biannual board of directors meetings. Within certain guidelines, regional representation on the board of directors is proportional to regional membership levels. The national president and other officers are elected every two years.
Throughout its history, USLA has been an organization of lifeguards, for lifeguards. The work of the organization has been accomplished by dedicated members volunteering their time to improve upon their profession and the safety of the beachgoing public. That work continues today with:
American Lifeguard Magazine Publication
National Surf Lifeguard Competitions
Rip Current Awareness & Beach Safety Information
To become a member of USLA, or to learn more CLICK HERE!
To stay up to date on USLA news and information follow the USLA Facebook Page.
INTERESTED IN BECOMING AN INTERNATIONAL LIFEGUARD?
LEARN ABOUT ISLA'S INTERNATIONAL LIFEGUARD TRAINING & CERTIFICATION COURSE.
DISCLAIMER: The International Surf Lifesaving Association (ISLA) is not affiliated, associated, authorized, endorsed by, or in any way officially connected with the United States Lifesaving Association, USLA, or any of its chapters, subsidiaries, or its affiliates. The official USLA web site is available at www.usla.org.