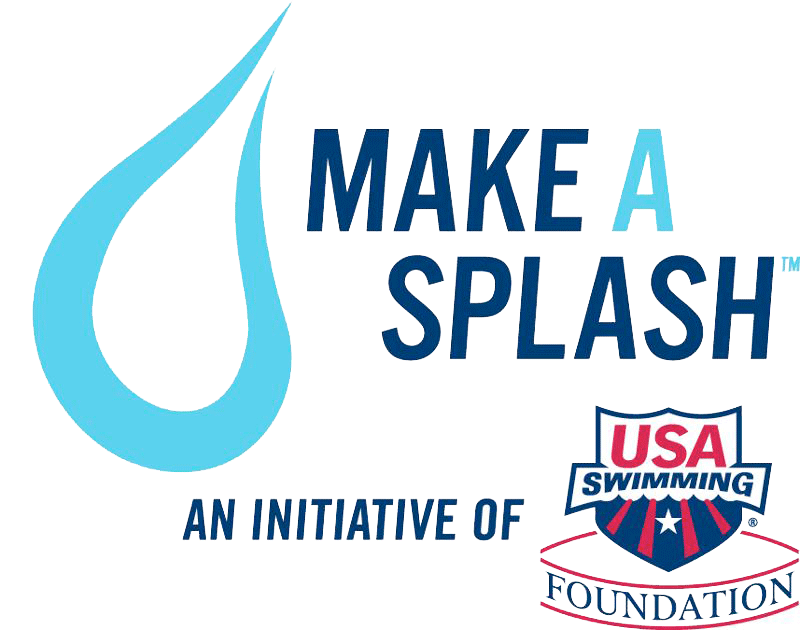 Mission Statement:
The USA Swimming Foundation raises funds to support programs that save lives and build champions in the pool and in life.
Overview:
The USA Swimming Foundation is the philanthropic arm of USA Swimming, the USA Swimming Foundation works to strengthen the sport from grassroots to gold medals. Whether their equipping our children with learn-to-swim skills, or providing financial support to our heroes on the U.S. National Team, the USA Swimming Foundation is dedicated to supporting the pursuit of excellence in our sport and aims to provide the wonderful experience of swimming to kids at all levels across the United States.
The Make A Splash Initiative:
Make a Splash is a national child-focused water safety initiative created by the USA Swimming Foundation. Make a Splash works by aligning the nation's top learn-to-swim resources in an effort to save lives.
Why Make A Splash?
70% of African American children cannot swim
60% of Latino children cannot swim
40% of Caucasian children cannot swim
Ten people drown each day in the U.S
Drowning is the 2nd leading cause of childhood unintentional death for children under the age of 14
To learn more about USA Swimming Foundation's Make A Splash Initiative CLICK HERE!
DISCLAIMER: The International Surf Lifesaving Association (ISLA) is not affiliated, associated, authorized, endorsed by, or in any way officially connected with the USA Swimming, USA Swimming Foundation, Make A Splash, or any of its initiatives, subsidiaries, or its affiliates. The official USA Swimming Foundation web site is available at http://www.usaswimming.org.
Stay up to date with USASF news and information on the USA Swimming Foundation Facebook Page.